Fairfax's Ross Gittins has penned an excellent article today lamenting the neoliberal obsession with transferring the provision of public services to private providers:
A key part of the era of what we used to call "micro-economic reform" has been to take services formerly provided by governments – and sometimes charities – and pay profit-making businesses to provide them.

Among the first of these "outsourcing" schemes was the Howard government's decision to abolish the Commonwealth Employment Service and contract a network of charitable and for-profit firms to help the jobless find work.

Then came the expansion of childcare to for-profit providers, the move by successive federal and state governments to make technical and further education "contestable" by private providers, and the decision to open the provision of aged care to for-profit providers.

Plus the decision to turn five state electricity monopolies into a single, competitive national electricity market.

The reformers were sure these changes would lead to big improvements. As everyone knows, the public sector is lazy and wasteful, whereas competition and the profit motive make the private sector very efficient…

It hasn't worked out the way the reformers hoped… ABC Learning, which had been allowed to acquire about half the nation's childcare centres, went belly up… making vocational education and training "contestable" was a costly disaster… turning electricity from government monopolies to a national market has seen the retail cost of power double in a decade…. And now it's aged care…

Aged care is just the latest instance of the failure of contestability and "marketisation" to deliver government services satisfactorily – a great embarrassment to econocrats and governments of both colours.
Gittins could have added the maketisation of disability services through the NDIS into the mix, the policy shift towards private health insurance, or the privatisation of public transport services. But otherwise he makes the point well.
The sad reality is that the enormous pot of money on offer under these schemes inevitably spawns a whole range of middle-men and providers seeking to cash in, leading to significant waste, or worse fraud. We witnessed this first hand with the rorting of the private VET sector and childcare, and we are starting to see it again with the NDIS.
Accordingly, despite decades of privatisation and marketisation of public services and assets, there is no evidence of user charges falling, or government spending abating. This is what you'd expect were the privatisers to deliver the promised efficiency gains.
This raises important policy questions about whether our governments are leaving an expensive legacy that future Australians will one day have to fix.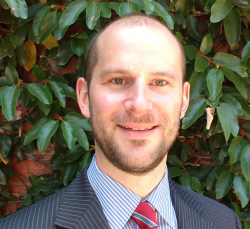 Latest posts by Leith van Onselen
(see all)