Via the Sunday Mail:
MALCOLM Turnbull will move to save his job by vowing to set price caps on energy prices to drive down bills — at the same time as preparing to dump his signature big business tax cuts.

In a move designed to stave off a backbench revolt, the Prime Minister and Treasurer Scott Morrison will put the package to a Cabinet dinner at the Lodge on Sunday night with MPs able to promise voters cheaper bills by January.

However, the final sign-off on the measures is not expected until a formal Cabinet meeting this week, which will finalise the details of penalties to be imposed on companies that refuse to lower prices.

…In a Facebook video post, Mr Turnbull will pitch the NEG and his price-cap sweetener to voters and restive MPs who have been urging Home Affairs Minister Peter Dutton to challenge Mr Turnbull's leadership.

…The dinner discussion will also touch on Mr Turnbull's plan to reduce the business tax rate from 30 to 25 per cent, which is expected to be dumped after its impending rejection by the Senate, due this week.

Several marginal seat holders told The Sunday Telegraph the government has no chance of winning an election if it is forced to campaign for company tax cuts.

It comes as exclusive polling, seen by The Sunday Telegraph, reveals 61 per cent of voters think the Senate should block company tax cuts.

The new polling, by The Australia Institute, found only 45 per cent of Coalition voters supported the business tax cut.

…A senior Right source said the Prime Minister was "a dead man walking" unless his ­fortunes change before September.
As he should be. His energy failure is impeachable.
Is Turnbull a viable PM as these back-flips transpire? With the terrible NEG trashed and the disastrous company tax cuts doomed, Turnbull's poisonous touch may be removed from policy but can they be removed from the man? I don't think so. These were his only two policy positions, waved before him like a desperate vampire-hunter brandishes his talisman, once gone there is nothing left but the dark.
The next policy back-flip coming to the Coalition in its desperate hour is immigration cuts. These offer the prospect of not only back-filling an empty Coalition agenda but pushing it into sync with the zeitgeist, as well as actually putting pressure on Labor as it becomes the party of crushed-load living standards, The cuts will:
wedge Labor's negative gearing reforms amid a falling housing market;
wedge Labor and the idiotic ACTU on wages;
wedge the Greens on the built and natural environments, and
heal the One Nation split in the Coalition base.
There is no doubt that in the right hands this agenda will win votes. Yet in the wrong hands the agenda will mostly shift votes around not win them. Turnbull is too damaged to take this platform forward. It also contradicts everything that he and his wife stand for and is an open embrace of his sworn enemy's declared policies. That line of Labor attack will be fatal to Turnbull's polling.
So, the way right forward is a new leader to carry the new platform.  Is "Creepy" Pete Dutton the man?
The one thing that Dutton will bring to this agenda is a perverse kind of authenticity. His comments on white South African farmers and African gangs are evidence of racism. So any cuts to immigration made under his leadership will smell like a man of belief to the polity. In QLD that's going play very well and it will bring the One Nation vote back in. It's a clear solution to that problem.
It will also be an advantage to have the authoritarian Fake Left press in uproar. Nobody but those cloistered individuals that live and breath the rarefied air of The Guardian, Domainfax and The Conversation offices are as righteous on population. That will alienate a lot of voters.
But, for these same reasons, Dutton will be a disaster in the cities. One can never know how a person performs as PM until there. The office imbues an authority of its own. But I think we can be pretty sure that Aussie city-folk will find "creepy" Pete utterly repulsive, reminiscent of the days that their lives have been dedicated erasing, when the apex predator "middle-aged white man" roamed and ruled the land. The secret acknowledgment that they know in their bowels, that immigration has run too far, will be swamped by cultural cringe.
Calculating whether or not a Dutton Government makes a net gain at the next election as it does better in the country and worse in the cities is beyond my expertise. My guess is that the Dutton might deliver some slight gain in seats versus Turnbull overall, within what is going to be a landslide loss regardless because the Coalition looks barren on just about every level. The IPSOS poll today is disastrous for Tunrbull as the spill mounts:
The latest Fairfax Media-Ipsos poll shows the Coalition primary vote has nosedived 6 percentage points to 33 per cent in a month and now trails Labor by 55 per cent to 45 per cent on a two-party-preferred basis.

That represents 4-point swing to Labor since the last poll a month ago when it led by 51 per cent to 49 per cent and a 5-point swing since the July 2016 federal election. That would result in up to 21 seats being lost if replicated on polling day.

As cabinet held a crisis meeting in Canberra last night ahead of this week's parliamentary sitting, the poll showed the catalyst for all the trouble – the National Energy Guarantee – is popular with voters.
So is it worth doing?
For the Coalition it has the choice between trying to engineer a nearly impossible cyclical win versus making a structural repair to its base that must be made if it is ever to win again. Until ON voters are recaptured, the Coalition as an ongoing electoral concern is severely at risk. Think Labor's decades in the wilderness as it struggled with the breakaway LDP during the Cold War. This outweighs any considerations of short term brand damage from changing leaders. So, yes, again, the Coalition should do it.
For the country, we need an immigration cut to end the class war on youth and working people, as well as to push the country down the route of a new economic paradigm, away from debt and urbanisation and towards a lower currency and tradeables.
If that takes a meathead to take power for a few months then so be it. A Dutton PM may slice into the multicultural binds that hold us together but his reign will be very short and the benefits of lower immigration to the social fabric over the long term will be much greater as the class war on working people and youth ends. Moreover, it will push the economy to where it needs to go. So, yes, for the nation the Coalition should also do it.
Ultimately, a Dutton PM that cuts immigration in half does one more thing. After Labor takes power it will be forced to face its own population demons. If it decides to increase immigration again then it will be held accountable for the ongoing crush-loading of living standards at the following election. A revitalised Abbott Opposition will be able to drive this wedge deep into the Shorten Government, deep enough to prevent it from lifting immigration at all.
I could not hold Peter Dutton in lower esteem. But if a Dutton PM delivers both Labor's superior policy platform including tax, environment, health, superannuation, negative gearing reform and immigration cuts then it is a worthwhile sacrifice. That mix of policy leadership will trigger the one thing that will reset the tilted playing field between Australian generations and restore fairness to the country. The one thing that will reboot economic dynamism and wash the rentier parasites from Canberra. The one thing that will flush our regulators and drive the next phase of Australian expansion into the region.
Cheaper houses.  Lots of 'em.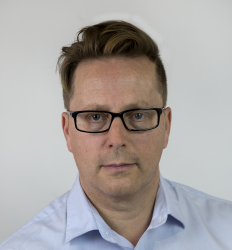 Latest posts by David Llewellyn-Smith
(see all)