Last year it was revealed that apartment owners in Sydney, rather than developers or builders, are likely to pick up the tab for remediation after the NSW Government reduced the warranty claim window to just two years from seven:
Many owners of the 1000 NSW buildings identified with possible non-compliant cladding won't be able to claim against their developer or builder because the two-year window to make such claims will have passed, a property lawyer says.

A change in law two years ago cut the window to make such claims from seven years, in part to reduce the risks for the statutory warranty insurance the state government underwrote.

This meant owners of buildings built under a contract agreed after 1 February, 2012 – which includes many built in the current housing boom – would not be able to claw back the costs of rectifying any non-compliant cladding. This is the view of David Bannerman, the principal of North Sydney-based Bannermans Lawyers.
Today, The AFR reports that owners in one Pyrmont apartment complex in Inner Sydney are facing a $7 million bill to have dangerous flammable cladding replaced:
Colin Knowles thought he was buying his dream home in Pyrmont in 2000…

Eighteen years on and Mr Knowles and his neighbours face a $7 million bill to have it replaced because of mounting pressure first by insurers and now legislated by the state government to remove it.
"The owners are greatly concerned at how much money they have to pay out," Mr Knowles, chairman of his strata committee, said. "They believe they bought into a building which was all signed off on by inspectors, government certificates, the fire brigade and everybody else, only to find that now they're left with a huge debt and we've got no recourse"…

Mr Knowles said only 85 apartments — or 19 storeys — in the complex were affected, yet all 200 owners have to pay a special levy to fix the problem.

If they proceed, each owner faces a $10,000 levy per quarter instead of the current $3000 for at least five years – something they worry will deter future buyers…

It's now an offence to use the building product and corporations could be fined up to $1.1 million and individuals up to $220,000 for its installation.

But the ban also applies retrospectively, leaving potentially hundreds of NSW strata owners out of pocket because they are left to carry out remediation work themselves…

The NSW Cladding Taskforce found more than 400 buildings, half of them residential, had dangerous cladding that increased fire risks. It is unknown how many were built before 2012…
What we have here is a classic case of neo-liberalism gone mad.
In the rush to slash evil 'red tape' (i.e. health and safety rules), the government effectively watered-down the construction standards and handed over compliance to the developers themselves.
This has been a recipe for disaster, facilitating the creation of a shonky industry whereby greedy developers and builders have make out like bandits selling thousands of dodgy apartments and other structures to feed the population ponzi, all with the blessing of lax building regulators and policy makers.
Now, apartment owners are facing hefty remediation bills to bring their properties up to code, or worse risk being torched to death as they sleep.
It's market and regulatory failure of epic proportions that's more akin to a dodgy developing country.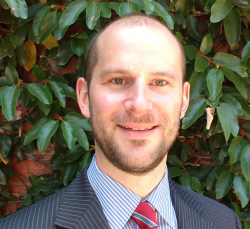 Latest posts by Unconventional Economist
(see all)