The Financial Times (FT) has published an interesting article on how young Londoners are fleeing the city for other regions of the UK, forced-out by exorbitant housing costs:
Knight Frank, the estate agent, has analysed the latest migration data from the Office for National Statistics, which tracks internal moves within the UK, and has shown that migration from London to other parts of the UK is at its highest level since 2011, when the data were first collected.In the year to June 2017 the number of people leaving London for a new life elsewhere in the UK reached 106,607 — more than 14 per cent higher than in 2016 and 55 per cent higher than five years earlier. London's population currently stands at 8.8m, up from 8.1m in 2001…

Those in their thirties formed the largest group leaving the capital…

"Housing affordability is likely to have helped sway the decision of some to leave London," said Tom Bill, head of London residential research at Knight Frank…

The figures came in the same week that a report from the Resolution Foundation think-tank said London's high property prices were leading to an exodus of people in their early 30s.
Some of the reader comments were scathing:
The Sneaker

As a Londoner since 1976, and with family roots in London back to the 1800s, I have a long attachment to this city…

2010s London is not built to serve anyone but the highly-waged, successful business owners and, most infamous of all, the Offshore Class who bring with them dubious fortunes.

The city has pivoted from fostering culture and nurturing counterculture, where the working class lived side by side with the wealthy, to a sterile citadel for the elite.London has lost sight of what a capital city is for. So it's no damn surprise that there is an exodus occurring.

As a Chinese friend said recently, "I'm giving up on London and moving back to Shanghai. Because if the stabbings, terrorist attacks or burning tower blocks don't get you – the rents will"…

But what I despair about is the collateral damage. In all of this, the community roots of London have been torn apart…

We lose all of this if people are squeezed out of any city but an influx of uncontrolled global money. The world's favourite money launderette, London, shows us this, starkly, and we must make sure it never happens again…

Oakley

Londoners with families moving out. London population growth is immigration. London infrastructure under pressure…

Alternative view

London at 8.8 million is a pretty shocking figure, and this a 10 per cent rise in less than a decade. Is this London's highest population? Where are they all from and where was the investment to support infrastructure for this growth? Why didn't we encourage some more growth in the regions, rather than a Londoncentric country?…

Bernie

London is finished for anyone in their 30s and not a millionaire…

Easyp

London, a foreign country to many…
All of which sounds eerily similar to Sydney, which has experienced a similar outflow of residents, forced-out by mass immigration and expensive housing: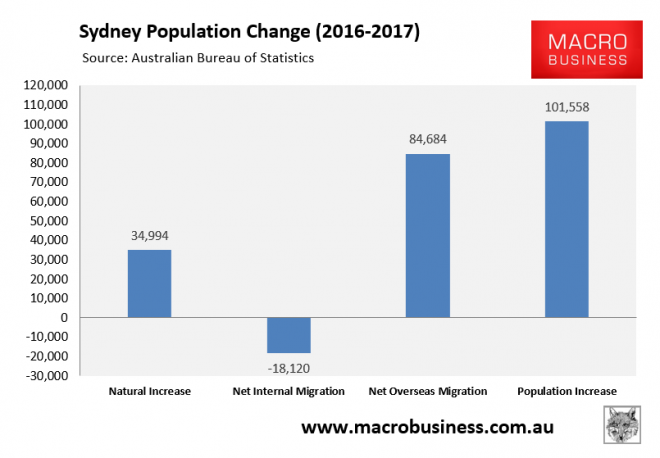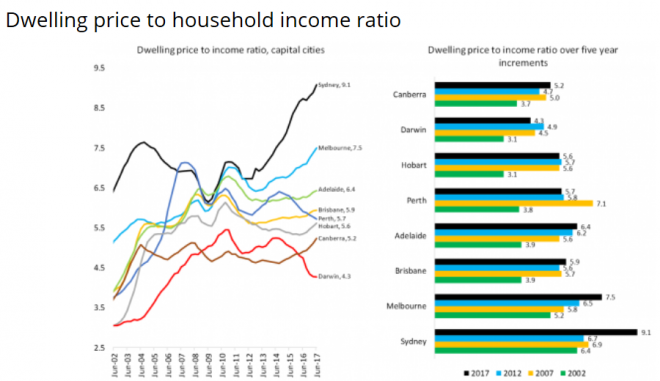 Fake Left mass immigration advocates call this 'cultural enrichment' and 'vibrancy'. Everyone else sees it for what it is: housing unaffordability, wage stagnantion, congestion, pollution, and the overall destruction in Sydney's quality of life.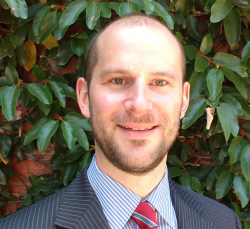 Latest posts by Unconventional Economist
(see all)