In recent months (here, here and here), MB has supported The Greens' proposal to legalisation marijuana on the grounds that:
It would bring marijuana in line with alcohol and tobacco, which are both legal and regulated;
It would guarantee purity of supply;
It would reduce profits to organised crime; and
It would provide a useful revenue stream for the government, as illustrated by states in the US that have recently legalised marijuana.
This view was recently backed by the Australian Drug Law Reform Foundation, which threw its support behind legalising and taxing marijuana on the grounds that it would free-up Australia's law enforcement and legal systems and raise government revenue.
Today, The ABC reports that international crime syndicates are flourishing on the back of Australia's cannabis prohibition:
It's impossible to know just how many hydroponic cannabis grow houses there are in Australia.

"The ceiling is … well, we don't know what we don't know," NSW drug and firearm squad commander Peter McErlain said.

"The scale of what we're finding in cannabis grow houses across NSW and potentially across Australia is alarming"…

What is clear, according to senior police in multiple states, is the majority of cannabis sold in Australia is grown this way.

Given 2.1 million Australians reported using cannabis in the past 12 months, that's a lot of houses.

Senior police believe the syndicates controlling Australia's multi-billion-dollar cannabis black market are far more powerful than they had previously suspected.

The majority of these grow houses are operated by Vietnamese organised crime…

Some syndicate heads currently under police investigation have tens of millions of dollars in unexplained wealth, the ABC has been told.

Since 2011, the NSW Strike Force Zambesi has raided more than 570 grow houses in south-western Sydney, finding about $205 million worth of cannabis — a staggering representation of the scale of the problem, in just a small pocket of the suburbs.

"It's just enormous, it's a huge problem," the strike force's commander, Gus Viera, said.

"We have been raiding all these houses and I'm not sure we're even making a dent"…

Each house drains millions of dollars worth of electricity from the power grid.

Devices are used to divert power from the mains without the usage being tracked to the grow house.

A syndicate operating an average-sized grow house raided by police in 2015 was found to have stolen almost $200 worth of power a day…

At some houses, the wiring is so dangerous police have been able to feel the heat from electricity pulsing through the floor.

…there are seemingly no shortage of Vietnamese men and women keen to work as crop-sitters in Australia.

This year alone in the Victorian County Court, 14 crop-sitters who arrived on student or tourist visas have been sentenced — an average of one a fortnight…

Nguyen Son Nam considered himself a "star gambler".

He probably thought nothing of betting $918,000 in an hour and 12 minutes at Crown Casino…

Son was laundering money for a cannabis grow house syndicate based in Melbourne's west…
Clearly, the only way to stop this sort of organised crime is to create a legitimate industry by legalising and taxing marijuana.
Such a policy also seems to have majority public support, with a 2016 poll by Essential Media revealing that 55% of Australians support taxing and regulating cannabis.
Given marijuana is now legal in nine US states, has just become legal in Canada, and New Zealand and Mexico are considering legalisation, the justification for Australia retaining its prohibition has evapourated.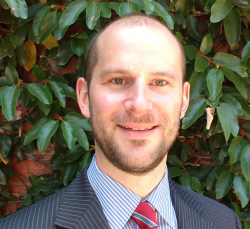 Latest posts by Unconventional Economist
(see all)