Via Domainfax Sydney:
In parts of Sydney's notorious Parramatta Road, congestion for westbound motorists now stretches from 7am to 6pm. On Military Road on the north shore, peak 'hour' lasts pretty much all day for people driving in either direction.

And it's a tale told across Sydney. With the harbour city's population surging by about 100,000 last year to more than 5 million, major arterial routes are under acute pressure.

…"That is what is called peak spreading, and it is very common," said Michelle Zeibots, research director at the University of Technology's transport research centre.

"When a road reaches maximum carrying capacity, then you see the volumes during the shoulder periods become greater, and we are seeing it in Sydney."

For example, new figures show the weekday peak for westbound traffic on parts of Parramatta Road last year was at 2pm, when traffic slowed to an average speed of 16 kilometres and hour.

HERE smart cities specialist Daniel Antonello said traffic frustrations were not just about getting to work on time.

"Traffic congestion impacts people's happiness, where they choose to live, how productive we are as a society and the success of our economy," Mr Antonello said.
And Domainfax Melbourne:
If you feel like your daily commute is dragging out even longer, you're right.

Peak hour on Melbourne's roads is chewing up more time as the city – the fastest growing in the country – swells with people making more daily trips, mostly in cars.

About 75 per cent of Melburnians – more than 1.3 million people – use only a car to get to work, almost 110,000 more people than five years ago.

The growing number of drivers has put unprecedented pressure on the road network. During the commuter rush, average speeds on most major freeways are below school speed zones.

The morning peak period is spiralling out to up to three hours and if you're regularly caught on a clogged freeway or arterial, you've probably wondered if there was a way to avoid it.
Correct. But brace yourself because it has it's only just begun. King Malcolm's and Queen Lucy's plan to ghettoise Sydney and Melbourne has only just begun: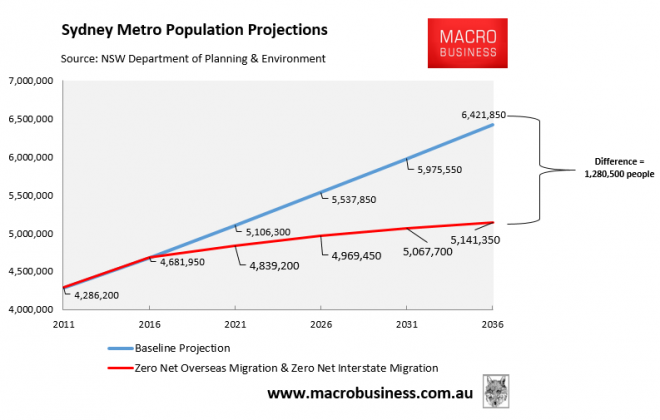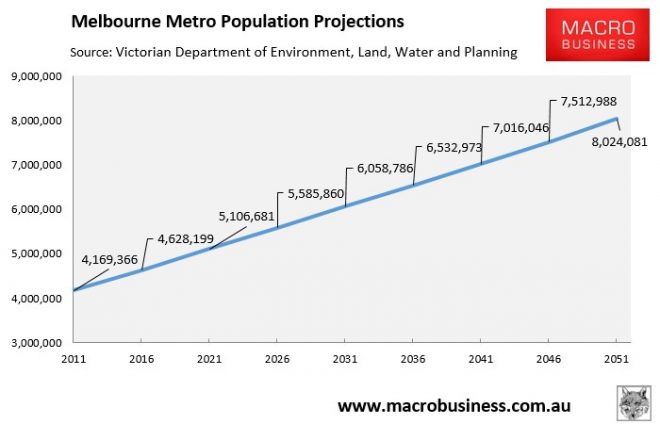 And they'll have to keep on coming or the business model collapses.
Traffic will keep getting worse: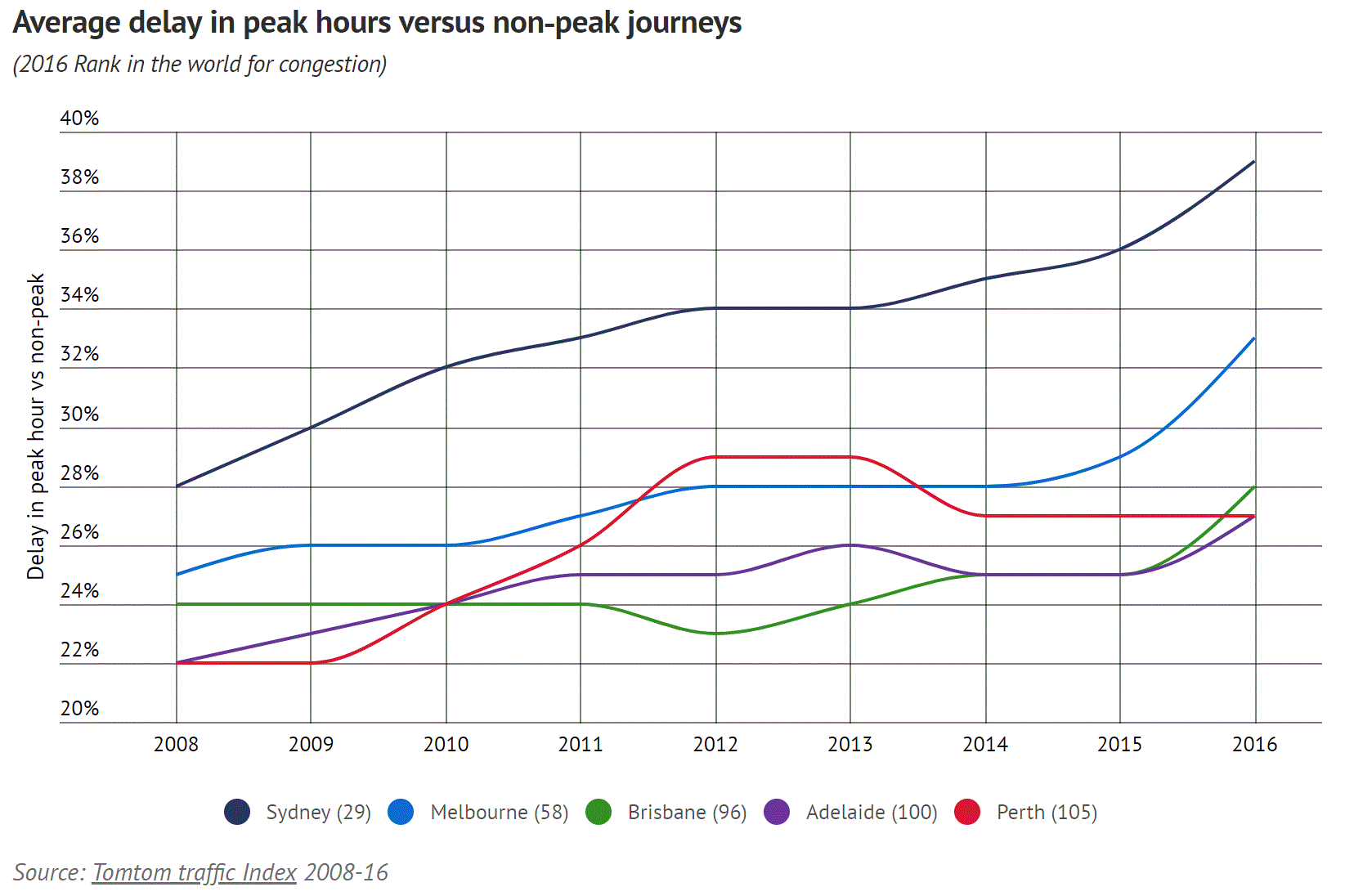 And as Infrastructure Australia projects, under every build-out scenario for Sydney and Melbourne, access to jobs, schools, hospitals and green space all crumble: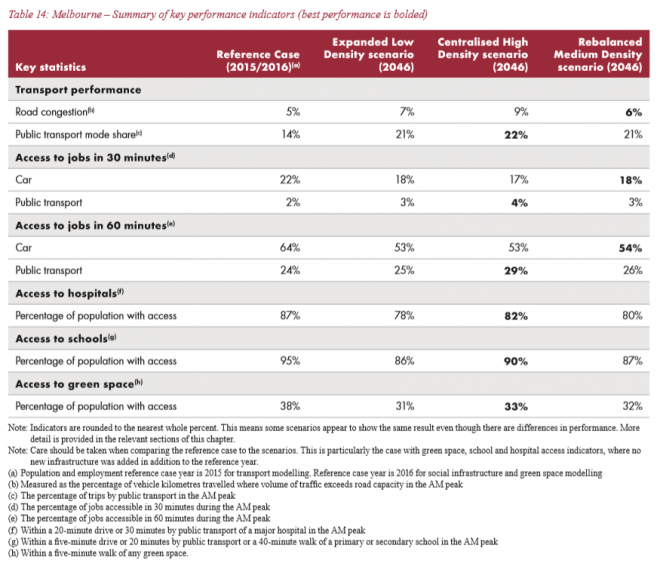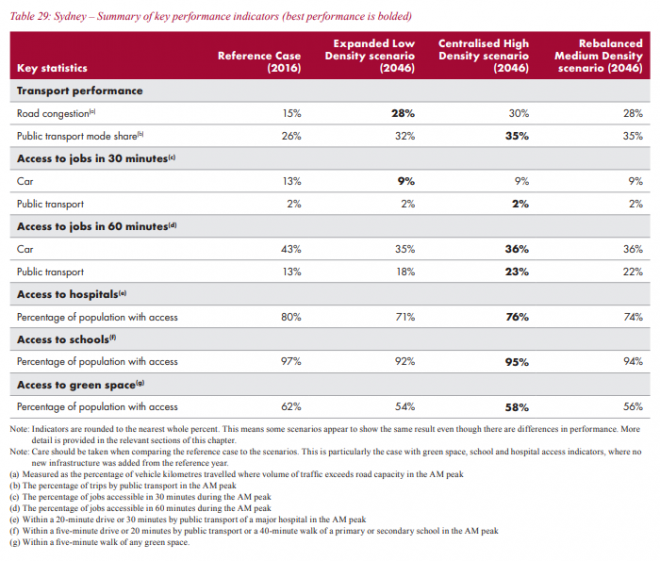 In all my days of tracking Australian economics and politics, I have never seen a policy vision so destructive to our living standards.
Just to fill the pockets of King Malcolm's and Queen Lucy's realty mates.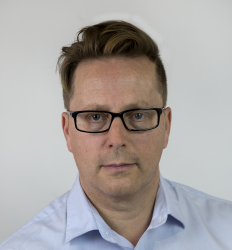 Latest posts by David Llewellyn-Smith
(see all)