In the lead-up to last year's September general election, New Zealand Labour Party launched a plan to reduce immigration by around a third in a bid to relieve chronic housing and infrastructure pressures (especially around Auckland):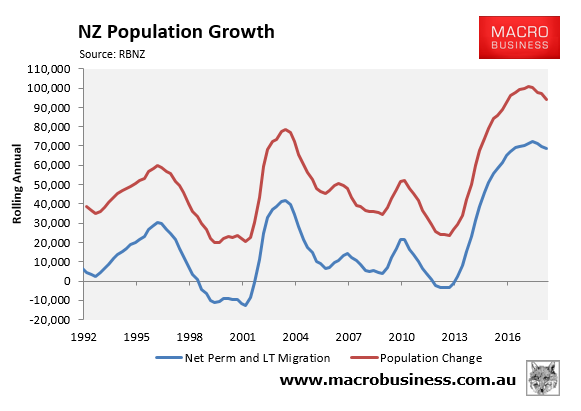 Last weekend, the Labour-led Government announced that it would triple the amount of time that 'no-strings attached' degree-level student visas can work in New Zealand before transferring to permanent residency. Interest.co.nz's David Hargreaves argued that these changes would leave the door "wide open for people coming to New Zealand ostensibly for study to then seek to stay permanently" and "could INCREASE the number of immigrants" coming to New Zealand.
Over the weekend, David Hargreaves provided evidence showing that work visas have driven most of the immigration increase and has demanded that the Labour Government set an explicit immigration/population target:
The Labour Party has swiftly moved in the past year from a policy of tackling migration head-on to what looks suspiciously like a wait-and-see policy.

…the giving of a free-pass now to people taking degree-level courses could in time actually increase the number of people coming in with student visas…

The below gives the full picture of arrivals for the year to March 2018, with comparable figures again going back to 2012.

It's a lot isn't it? The overall total coming in has increased 55% in the past six years.

It's worth highlighting some things in there.

Note the NZ/Aus citizens numbers. They've increased nearly 48%. That's worth bearing in mind because there's nothing that can be done about those numbers…

Next point of very big note is the student numbers, which are now starting to decline…

But then there is the whole issue of work visas – and that is the biggie. As can be seen the annual figures to March show that the numbers issued work visas have roughly doubled in the past six years and you've now got round about the population of say Nelson city coming into the country to work every 12 months…

These figures as presented here would suggest there's still a massive issue around issuing of work visas – IE far too many.

Really you can't just look at the overall migration total, you have to look at the moving parts within that total. What those individual parts tell you is that we don't appear to have our migration settings anything near right.

Where are the policies?

We are still depending on the kind of 'natural' changes in the flows for the figures to effectively 'come right' of their own volition.

The point is though that with the numbers of work visas still very high, it would only take another upsurge in student numbers – as might happen under the new degree-friendly Labour policy highlighted at the beginning of this article – to see the total migration numbers start to rise again.

Where are the targets? It's high time that this country actually had proper targets. Ask the question: Do we want an increase in the total population numbers? I think the answer for a lot of interest.co.nz readers is NO.

We should therefore as a country be targeting migration numbers directly in terms of how many people we think can properly be housed and afforded in this country. And if there's too many migrants coming in, cut the numbers.

This government, contrary to what it said it would do in Opposition, is doing the same as the previous Government – leaving it to chance.

It's well past time for some serious thinking and some proper policies, people.
No matter which way Labour tries to spin this, it has broken a core election commitment to cut immigration.
Instead, it appears intent on boosting the migrant intake even further above already insane levels, in the process worsening already chronic problems with housing and infrastructure.
Prime Minister Jacinda Adern needs to be held to account on this issue.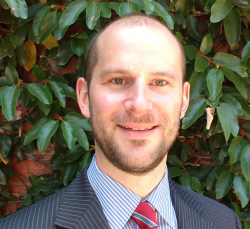 Latest posts by Leith van Onselen
(see all)