In the lead-up to last year's September general election, I praised New Zealand Labour's plan to reduce immigration by around a third, because it would help to relieve chronic housing and infrastructure pressures (especially around Auckland):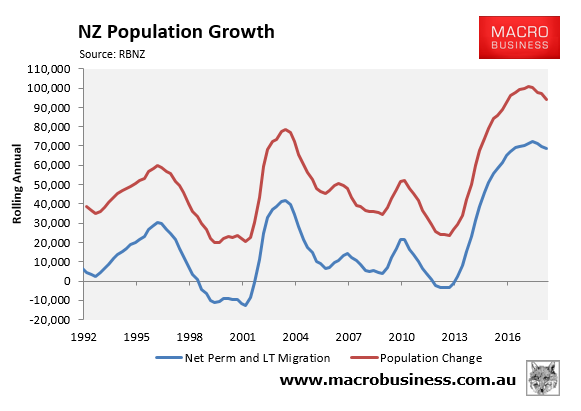 Back in March, we experienced the first hint of backsliding from Labour, with Immigration Minister, Ian Lees-Galloway, playing down immigration cuts:
The Government has been accused of "backsliding on a grand scale" on its immigration plans after the Minister in charge said there is no target for an overall reduction in numbers.

Immigration Minister Ian Lees-Galloway says the Government has always said its focus was on getting immigration settings right, not on slashing net migration figures by a specific number.

"I would encourage people not to focus on the overall number. We're not focusing on the number. We don't have a target"…
Over the long weekend, Labour announced that it would ramp-up immigration by tripling the amount of time that 'no-strings attached' degree-level student visas can work in New Zealand before transferring to permanent residency. From Interest.co.nz:
…the Government's just made it a whole lot easier for degree-level students to come and work in New Zealand and presumably to make their way toward residency if they want. …all students are still going to be allowed to work during their course, continuing on from the changes National made in 2013 and which opened the immigration floodgates.

But there's more. In effect the new measures announced during the long holiday weekend (when people might have been bothering with other things and been looking elsewhere) retain the status quo of a one-year work visa for people coming here to do 'soft' sub-degree courses.

However, the new measures now triple the time that degree-level students can work 'no-strings-attached' from one year to three years.

What's been removed is the two-year employer-sponsored part of the deal, which used to apply to both degree level and non-degree level course, and which has been undoubtedly used by unscrupulous employers to exploit people keen to get into New Zealand and stay…

… surely the move to allow open slather for three years in the work force for degree level students will just lead to a redirection of people currently doing those short sub-degree courses into longer degree courses, won't it?…

The door is still wide open for people coming to New Zealand ostensibly for study to then seek to stay permanently…

Why though is it necessary to now offer such a huge carrot with the degree courses?..

This country should be aspiring to offer high quality tertiary education that attracts the cream of students from around the world – simply for the standard of education that we provide.

What's happened is that we have chosen to turn our tertiary education system into a fee-driven way of getting new permanent migrants – no doubt probably cheapening it in the eyes of the highest calibre of international students.

…if various tertiary institutions could think up ways of attracting people here for sub-degree courses as a pathway to residency, surely there will be minds already working to see how by offering longer degree courses they can stay in the game – given that the end prize for the student of the three years unlimited is better than before.

So, time will tell, but potentially I think the changes Labour is proposing could INCREASE the number of immigrants…

What should be done?

This country has linked its tertiary education system to a method of backdoor entry into New Zealand for residency. That should be stopped.

We need to be offering top class education that stands on its own merits… We are degrading the value of the tertiary education we are offering while making it too easy for backdoor immigration.
No matter which way Labour tries to spin this, it has broken a core election commitment to cut immigration.
Instead, it appears intent on boosting the migrant intake even further above already insane levels, in the process worsening already chronic problems with housing and infrastructure.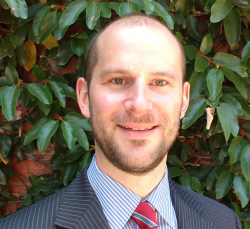 Latest posts by Leith van Onselen
(see all)