Cross-posted from Martin North:
The root cause of the [house price] falls is simple; credit is harder to get. Our surveys show that up to 40% of applications for mortgages are now being turned down, compared with just 5% a year ago, as lenders apply more forensic analysis of applications received. For example, CBA is now looking at applications with a loan to income of 4.5 times and above. And I am getting more reports of households who are finding their available borrowing power is as much as 35% down on a year ago.

So unlike the small correction which occurred to the CoreLogic Index in 2015, as credit was harder to get briefly, and which reverted a few months later, we think it's different this time.
Also at Domainfax:
In a bid to secure a sale in a cooling market, Sydney homeowners are discounting their properties at their highest level in five years.

Across the city, the average discount vendors accept on originally advertised house prices reached 6 per cent over the latest quarter – the largest markdown in prices since April 2013.

The average discount accepted for Sydney units, now at 5.5 per cent, is also at its highest rate in five years.
On like Donkey Kong.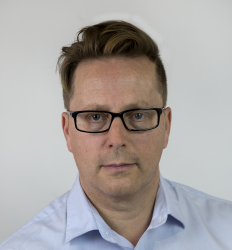 Latest posts by Houses and Holes
(see all)