Via the AFR:
A typical deposit on a $1 million residential property has nearly tripled from about $50,000 to $150,000 as borrowers commit to tougher standards demanded by regulators, increasing pressure on the Bank of Mum and Dad or unsecured loans to make up shortfalls, lending analysis shows.

Deposits required for nearly eight-out-of-10 loans have increased from a minimum of about 5 per cent of the property price to about 15 per cent of the price for investors and 12 per cent for owner-occupiers, it shows.

…Sally Tindell from RateCity said: "Home buyers no longer need one or two incomes to get their first property. They now need three, including their mum and dad.
It's not easy to sort the propaganda from the real with these apocryphal reports. Mortgage finance suggests lending standards are tightening meaningfully: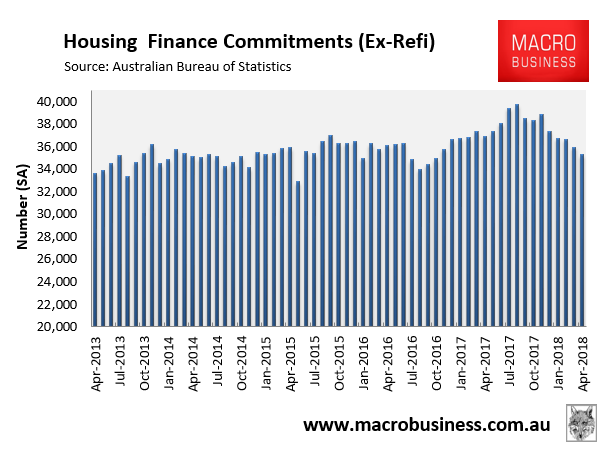 But the who and how much is up for grabs.