Yes, somehow the farce has doubled in just a few days. Last week it was Twiggy Forrest importing gas to NSW. Now it's AGL to Victoria:
AGL Energy has struck several deals for its proposed liquefied natural gas import jetty at Crib Point in Victoria, which could help deliver more gas to Victoria and South Australia.

The energy company (AGL) has signed development and gas transportation agreements with APA Group and works, lease and berthing and jetty agreements with the Port of Hastings Development Authority.

Chief executive Andy Vesey says the Crib Point LNG import jetty project has "significant potential" to enable the company to deliver a new flexible source of gas supply to the southern states of Australia.

"This will deliver liquidity, increasing competition to put downward pressure on wholesale prices and provide much needed capacity and long-term security of supply," Mr Vesey said in a statement on Tuesday.

Without additional gas supply, Victoria could face a shortfall in peak daily winter demand in 2021 and a general shortfall from 2022, according to the Australian Energy Market Operator's Victorian Gas Planning report, released in March.
Why would AGL import gas to Australia given that shortage has driven electricity prices so wild that the AGL share price has been transformed from a staid utility to tearaway growth stock?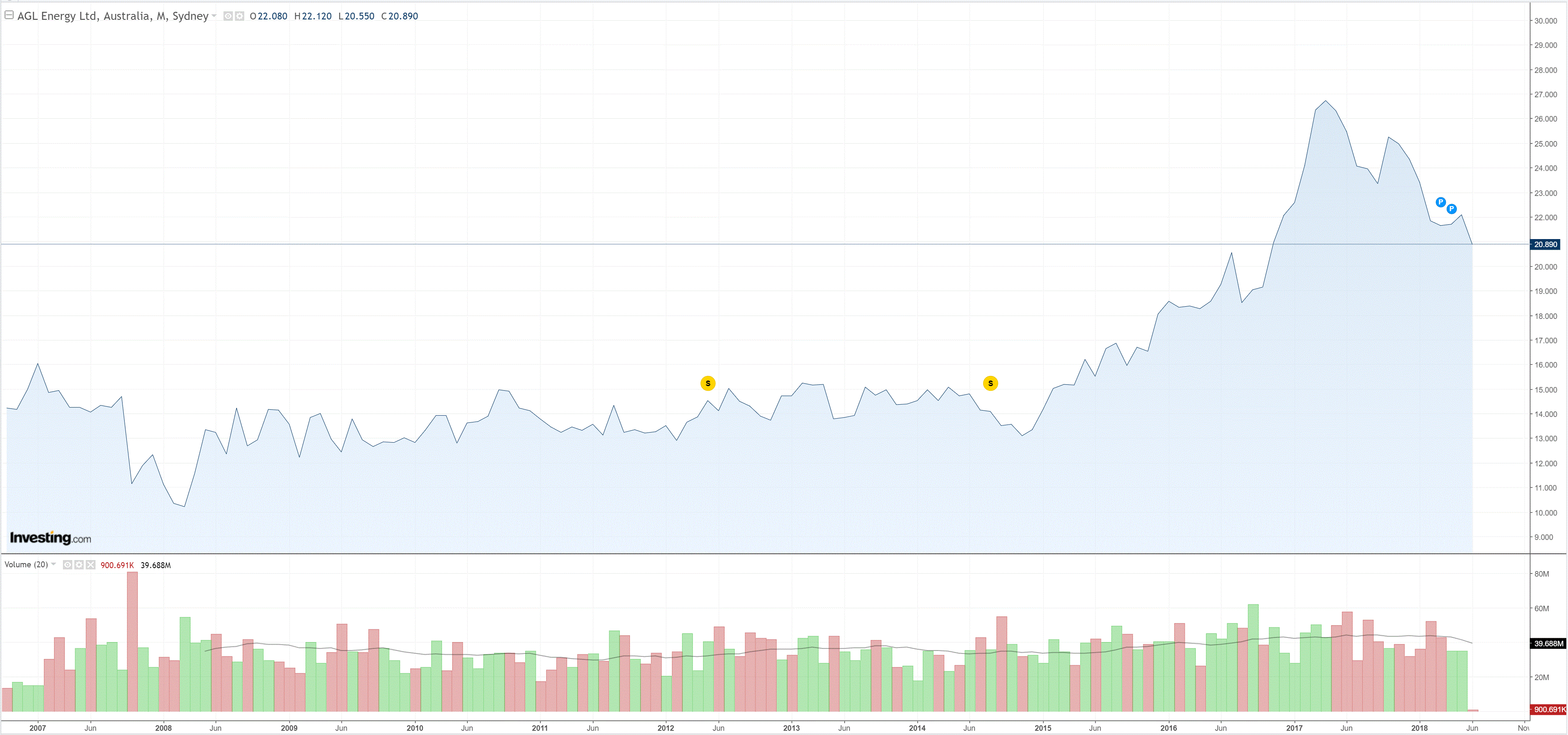 I'll tell you why. It knows that importing LNG will keep the local gas price high – and therefore electricity prices high – so it is insuring its rentier profits. Imported gas includes the cost of liqulifaction, shipping and regasification when local gas does not. Domestic reservation is thus more effective for lower prices by some $2-4. But if reservation is displaced by imports then up the prices will go.
AGL and Twiggy Forrest are betting on, and ensuring, the destruction of the east coast domestic reservation regime.