We live in a lefty police state of the mind. Domainfax is running a massive double-header campaign against traffic congestion across the SMAGE. For Sydney:
Be it children's sport, the hardware shop run or house hunters skipping avo toast to get to inspections, all those weekend journeys across Sydney add up.

Traffic on Sydney roads can run slower on weekends than during peak hour, but some areas feel the pinch more than others.

Lamya Sadi, from Rose Bay, says Saturday mornings are worse than weekday peak hour. Mrs Sadi has hauled her children across Sydney to sports fields for 12 years.

"Weekend traffic is way worse than driving during the week, Saturday mornings especially. It doesn't matter if I leave or 8 or 9 or 10 it's always really bad, "she said.
And Melbourne:
Ten minutes. It doesn't sound like a long time until you are stuck behind the wheel in a traffic jam.

And it's a feeling Melbourne commuters are going to have to get more used to with Infrastructure Victoria modelling, provided exclusively to The Age, showing some daily journeys will rise by up to 10 minutes within the next 13 years.

Billions of taxpayers' dollars have been poured into widening Melbourne's key freeways to accommodate a huge 2.3 per cent annual population growth. Yet the sprawling city is still in gridlock and getting worse.

Average journey times will rise by about two minutes – an 11 per cent increase – by 2031, Infrastructure Victoria says.
The latter piece goes on to canvas the solutions:
Technology
Would you ride your bike into work if you were promised a free coffee?

….Rita Excell, the executive director of the Australia and New Zealand Driverless Vehicle Initiative, says if the technology is rolled out properly – that is, as shared vehicles that operate like taxis or ride-share cars, rather than vehicles for personal use – it could help improve congestion.

Melbourne Metro 2
Melbourne Metro 2 is a rail tunnel linking Newport to Clifton Hill via Fishermans Bend.

Moving the jobs
Melbourne will need 1.5 million new jobs by the early 2050s to sustain its population and where those jobs are will affect the city's congestion.

…Professor Stanley says Melbourne needs to follow the Vancouver model – a city that faces similar population growth, but has responded by creating strategies to build up housing and job density along transport corridors in the middle suburbs.

Freight
There are 956,000 commercial vehicles on Melbourne's roads daily.

By 2030, the Victorian Transport Association expects that number to double to 1.9 million.

With trucks making up about 20 per cent of all vehicles on the road, the VTA's head Peter Anderson is calling for more flexible arrangements around when and where trucks can travel.

Changing habits
A humanities teacher at Coburg High School is single handedly changing the way his community travels.

Research by the Heart Foundation and Cancer Council Victoria shows that 64 per cent of Australian children travel to school by car – a statistic that Theo Hartman wanted to change.

So he started a campaign in 2015 to encourage students and staff to walk and cycle to his school.
Not once, not in the entirety of the two pieces, is the word "immigration" used. Not as a driver of population growth nor as a solution to fixing it.
Here is a little secret. There is no fix. Infrastructure Australia knows this. It has published it. Under every build-out scenario things get much worse: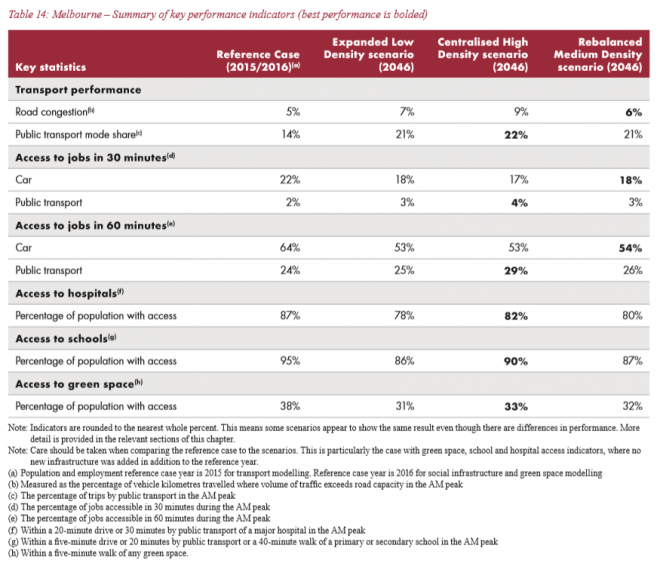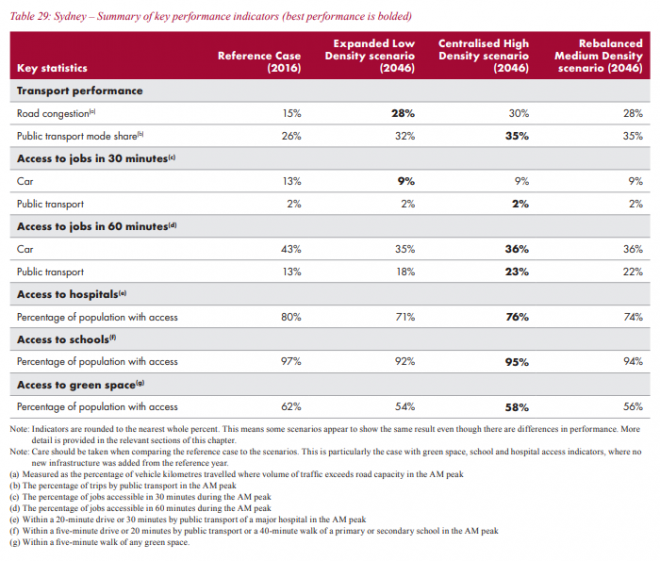 Mass immigration is not designed to be fixed. It's designed to break our cities so that certain industries can make out-sized profits while everyone else sees falling living standards.
These industries include:
media which relies on real estate listings;
big construction which builds and owns the infrastructure;
real estate which builds and sells land and homes;
finance which clips the ticket,
and retail which enjoys volume growth.
State governments get to pretend that they're good managers via stamp duty gains and the Federal government gets more tax-payers to repair the budget.
But everything outside of this giant parasite cops falling living standards, hollowing out and huge debt accumulation. That includes:
workers via lower wages;
households via lower incomes plus higher taxes and charges plus radically reduced public amenities;
and tradable industries that can't compete with the high currency.
In short, overmigration into our oversupplied economy is a giant scam perpetrated on the vast majority of Australians by the wealthy few. The last manifestation of an endless housing bubble built upon lie after lie after lie.
The answer is simple. Cut immigration to the historic average of 100k per annum, still fantastically generous, to allow infrastructure catch-up, as well house price and AUD falls.
Let's take a bit of pain up front so that our kids can enjoy our cities again into the future.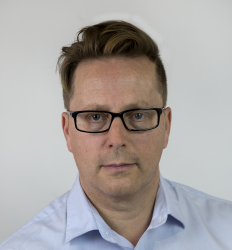 Latest posts by David Llewellyn-Smith
(see all)