Honestly, how does this pass as serious debate:
Liberal senator James Paterson has called for universities to face fines for failing to uphold free speech, claiming that financial penalties would go some way to preventing the "administrative cowardice" behind the Australian National University's decision to scrap plans for a course in Western civilisation.

As debate continues around the university's contentious withdrawal from negotiations with the Ramsay Centre, Senator Paterson said ANU was not alone in ­caving to pressure from "ideological interest groups" and it was up to the federal government to ensure that universities' financial interests were aligned with "upholding values of intellectual freedom, free speech and viewpoint diversity".

Education Minister Simon Birmingham, who oversees the university sector, which will receive $17 billion in government funding this year, did not rule out the proposal.
I'd be happy to see Western Studies that examined the pros and cons of our culture. But it's up to the unis, especially if the funding is privately sourced and comes with strings attached. It's no different to Chinese bribery.
Paterson is nothing more than a child aping grown-ups in a party that should know better.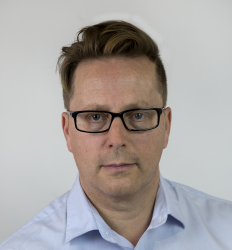 Latest posts by Houses and Holes
(see all)