There's no way to put a good interpretation upon the BTC crash chart. The bearish descending triangle is broken on daily, weekly and monthly charts: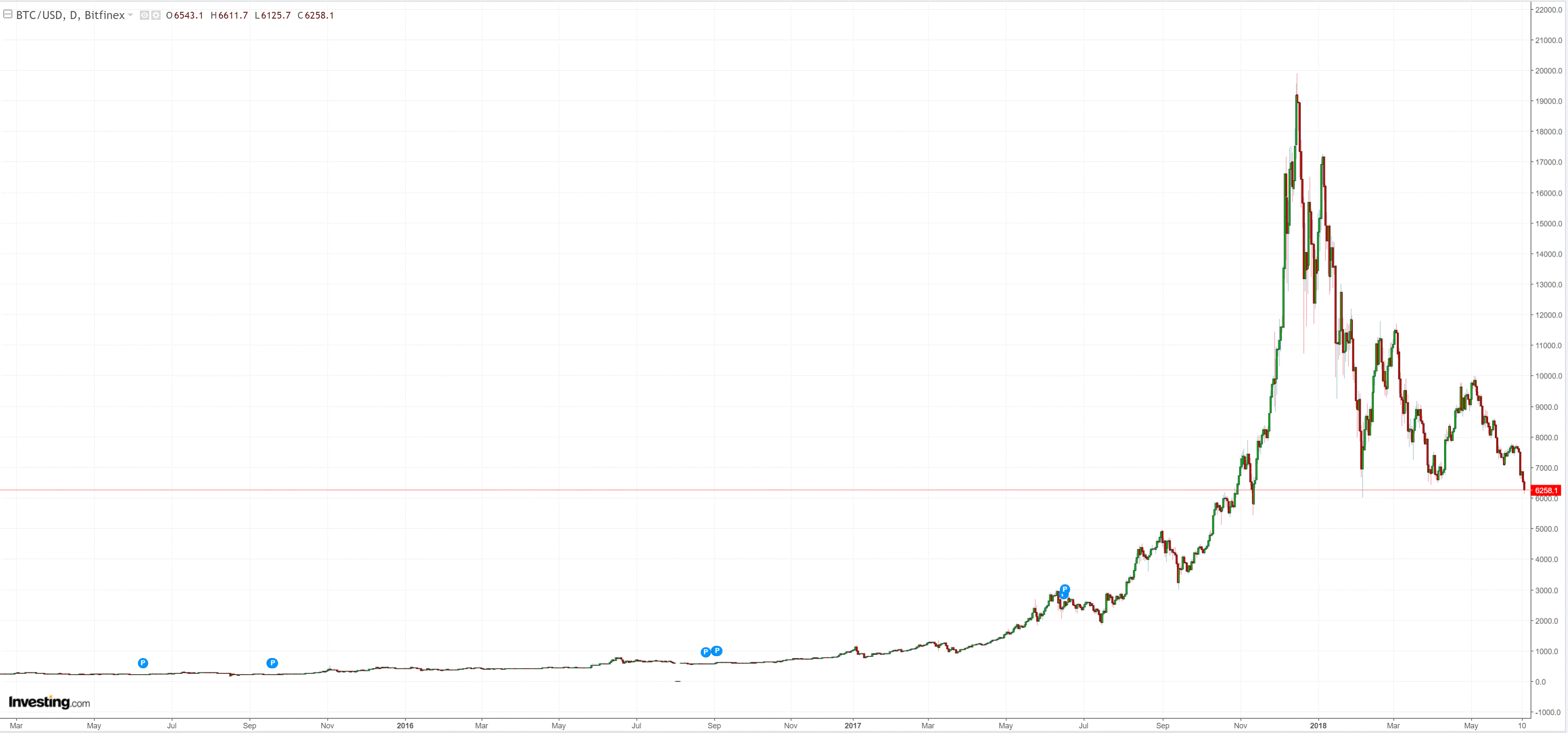 All we need now is to break the intra-day low at $6k and it's free-fall time.
The renewed selling came as the NYT caught up with the great Tether-ponzi:
A concentrated campaign of price manipulation may have accounted for at least half of the increase in the price of Bitcoin and other big cryptocurrencies last year, according to a paper released on Wednesday by an academic with a history of spotting fraud in financial markets.

The paper by John Griffin, a finance professor at the University of Texas, and Amin Shams, a graduate student, is likely to stoke a debate about how much of Bitcoin's skyrocketing gain last year was caused by the covert actions of a few big players, rather than real demand from investors.

Many industry players expressed concern at the time that the prices were being pushed up at least partly by activity at Bitfinex, one of the largest and least regulated exchanges in the industry. The exchange, which is registered in the Caribbean with offices in Asia, was subpoenaed by American regulators shortly after articles about the concerns appeared in The New York Times and other publications.

Mr. Griffin looked at the flow of digital tokens going in and out of Bitfinex and identified several distinct patterns that suggest that someone or some people at the exchange successfully worked to push up prices when they sagged at other exchanges. To do that, the person or people used a secondary virtual currency, known as Tether, which was created and sold by the owners of Bitfinex, to buy up those other cryptocurrencies.

…In particular, Mr. Griffin and Mr. Shams examined the flow of Tether, a token that is supposed to be tied to the value of the dollar and that is issued exclusively by Bitfinex in large batches. They found that half of the increase in Bitcoin's price in 2017 could be traced to the hours immediately after Tether flowed to a handful of other exchanges, generally when the price was declining.

Other large virtual currencies that can be purchased with Tether, such as Ether and Zcash, rose even more quickly than Bitcoin in those periods. The prices rose much more quickly on exchanges that accepted Tether than they did on those that did not, and the pattern ceased when Bitfinex stopped issuing new Tether this year, the authors found.
Here is the paper.
MB readers fingered Tether long ago and was one of the reasons why we've been so bearish on the world's first ever global ponzi-scheme which appears now on the verge of going completely bust.