Australia has again taken the silver medal for having the world's second most indebted households according to the latest data from the Bank for International Settlements (BIS).
The next table shows the ratios of household debt to GDP as at the December quarter of 2017. As you can see, Switzerland (128%) has again taken gold with Australia (122%) taking silver and Denmark (116%) bronze. The Netherlands (105%) and Norway (102%) round out the top five: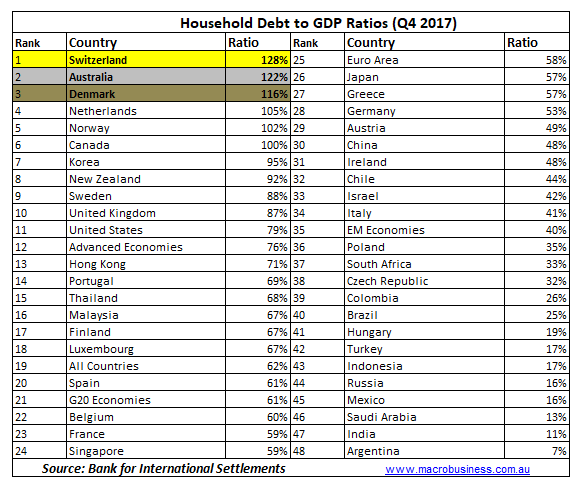 The below chart tracks these ratios across the Anglosphere, with Australia way out in front of the other English-speaking nations with a ratio that is also well above Ireland's at its peak (117.2%):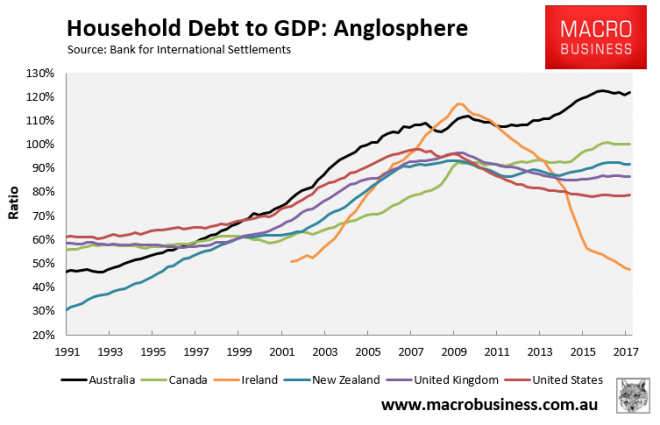 The BIS has also released data on household debt servicing ratios (DSR), which estimate aggregate principal and interest repayments to income. These are considered "a reliable early warning indicator for systemic banking crises", whereby "a high DSR has a strong negative impact on consumption and investment".
The below table shows that Australia also had the second highest DSR out of the 17 countries sampled: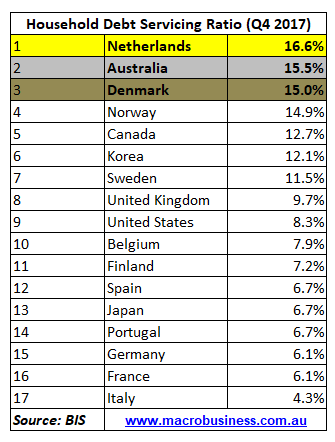 Australia's DSR is also way higher than the other Anglosphere nation's sampled: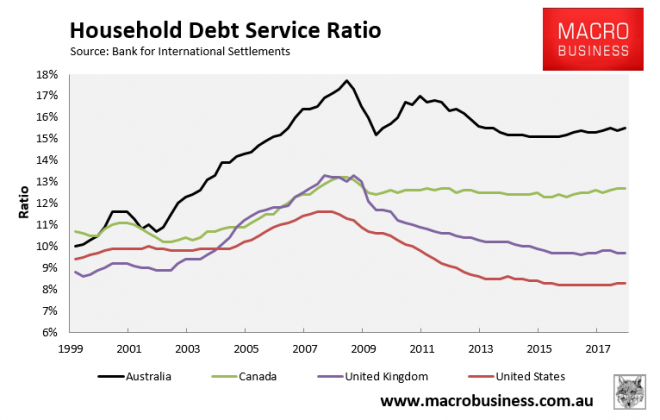 The data confirms that Australia is at the very top of most indebted households in the world.
Now get back to paying-off your mega-mortgage!