Via The Guardian:
The New Zealand government's relationship with China has come under the spotlight after a former CIA analyst in the US said the nation's participation in the Five Eyes intelligence alliance needs to be reconsidered.

Giving testimony to the US-China Economic and Security Review Commission , Peter Mattis said Jacinda Ardern's Labour party had accepted money from donors with links to the Chinese Communist party, while former prime minister Bill English had routinely briefed a National MP who was revealed to have worked at an institution that trained Chinese spies.

"Australia and New Zealand both face substantial problems with interference by the Chinese Communist party," Mattis told the hearing.

"In both cases, the CCP [Chinese Communist party] has gotten very close to or inside the political core, if you will, of both countries. The primary difference between the two has simply been their reaction."

"In New Zealand, both the last prime minister, Bill English, and Jacinda Ardern have denied that there's a problem at all," he went on.

"I think that at some level the Five Eyes or the Four Eyes need to have a discussion about whether or not New Zealand can remain, given this problem with the political core."

The Five Eyes is an intelligence network made up of Australia, Canada, New Zealand, the United Kingdom and the United States.

Nigel Haworth, the Labour party president, said he had no idea "what or to whom" the Mattis testimony was referring, and all political donations to Labour were above board and complied with the Electoral Act.
This gives you some idea of the alarm that our strategic drift has raised in Washington at last. To be honest, were I POTUS, I would have called out my little China buddy long ago.
The US embassy in Australia has been happy to operate behind the scenes so far. It's not made a song and dance about anything but is pulling strings at times. But this is much more direct diplomatic message that we should see as directed as much at us.
This makes me wonder about the Australian Labor Party which is likely to take power and shares similar post-modern values with the Ardern Government. This expresses itself as a policy platform of strong immigration, regional integration and a sensitivity to racism. If anything Australian Labor is even more open to globalism given the Ardern Government which has at least trimmed immigration.
How will the Australian Labor Party react to Chinese soft power then? It has supported the Turnbull foreign influence bill to date, provided it is refashioned to not also attack the Coalition's political enemies, quite rightly.
But there are clearly very mixed views within senior Labor ranks, that sprang to the surface after Andrew's Hastie's revelations last week:
Fairfax Media has been told there was disagreement within Labor over whether to pursue Prime Minister Malcolm Turnbull politically over Mr Hastie's speech. One Labor MP who opposed pursuing the government "absolutely did his head" about the decision, according to an opposition source.

Some sources insisted bipartisanship would hold, however, and the committee would find compromises to the existing disagreements about the foreign interference legislation. Key Labor figures support the intention of the laws. Labor defence spokesman Richard Marles said Mr Hastie's speech showed "how important it is that we get our foreign interference laws passed".

Labor's first three questions from Mr Shorten in Parliament's Question Time were about Mr Hastie, focussing on whether he provided details from "a confidential briefing" from US authorities.
Mr Turnbull had earlier in the day stressed he had no advance warning that Mr Hastie would be naming Mr Chau.

…The Labor split spilled into the public last night when MP Michael Danby congratulated Mr Hastie on his speech.

"Personally I give credit to Hastie for having the guts to stand up and do that," Mr Danby said. "I'd be surprised if he'd done it with a confidential briefing. I think that would have been wrong but as it seems, as the Prime Minister admitted, it was non-confidential.

"I think sometimes you have parliamentary privilege and big blokes like him have to stand up and do it."
As we know, it is also Labor's explicit socio-economic policy to "Asianise" Australia, via Shadow Treasurer Chris Bowen recently:
…Although an optimist, he nominates two future risks for Australia: populist sentiment and house­hold debt…He says globalisation "is here to stay" and "has benefited Australia for the past 26 years". The policy response must ensure programs are in place to assist anybody hurt by change through trade or automation to upskill, to change industries and commit to lifelong learning.

…How does Bowen see the instruments of future economic growth? He nominates infrastructure investment, the NBN, investment in schools, vocational education and training, universities and growing Asianisation of the culture. The rhetorical emphasis is on human capital investment much more than market-based micro-economic reform.
That means a much larger ethnic Chinese population that will Beijing will claim as its own plus more influence from China by default. Greater penetration into universities which are already seeing values slide the way of pedagogical standards towards China.
The AFR reports on other Labor stand-points:
…China apparently hopes that by bullying the Turnbull government, Bill Shorten's Labor can be pushed into a more Sino-friendly posture.

…Labor's foreign affairs spokeswoman Penny Wong and defence spokesman Richard Marles have become less dovish on China as its conduct has become more troubling.

…Marles argues Australia needs to better help Pacific island neighbours, tacitly to counter China's creeping influence with what some critics allege is "debt trap" diplomacy with small, poor nations.

Wong is from the Left of the party, but sees herself as a pragmatist on foreign policy. She believes Australia should constructively try to shape China's behaviour in a positive fashion, within the US-rules based order.
Penny Wong is a fascinating symbol. As an ethnic Chinese she will be claimed by Beijing, as much as Australia. Which is not to say that that is how she sees it.
Labor has also been circumspect about the Quadrilateral Security Dialogue though it says it is committed.
Even so, Labor grey beards constantly defend Chinese engagement with Australia from positions of deep entrenchment in its globalised network, including Paul Keating and Bob Carr. The latter has got himself into more hot water today, via Domainfax:
Fairfax Media has confirmed that Mr Carr, who heads a think tank created by a Chinese businessman closely connected to Beijing, has asked Senator Keneally to use parliament to find out details of the employment, job title, and contract of government adviser John Garnaut.

…After he was quizzed by Fairfax Media, Mr Carr released a statement describing Mr Garnaut as one of "the leaders of the recent anti-China panic in the Australian media" who should not be "carrying on the campaign" while on the Prime Minister's payroll.

The inquiry probed efforts by Beijing to influence Australian political parties, academia and the media. It is understood to have examined the activities of, among others, Mr Huang, the former financial backer of Mr Carr's think tank, a Chinese billionaire and big political donor.

…Mr Carr said in his statement of Mr Garnaut: "Fuelling a campaign against a friendly foreign country is incompatible with an advisory and speech writing role on the Prime Minister's staff.
More on the Garnaut report from the ABC:
A top-secret report has raised concerns that the Chinese Government has attempted to influence Australia's political parties for the past decade.

One intelligence source told the ABC there had been infiltration at every layer of Australian Government, right down to local councils.

An investigation into the extent of foreign interference in Australia was ordered by Prime Minister Malcolm Turnbull in 2016 and he indicated what the report found last year.

"Our system as a whole had not grasped the nature and magnitude of the threat," he said.

But Mr Turnbull told Parliament he could not provide extensive details about the report.

"The findings of the report are necessarily classified."

Some of the details are now starting to emerge, with Nine News reporting that the document lists China as the country of most concern.

It also states that the Communist Party has attempted to compromise Australia's major political parties for the past decade.

One of the report's contributors is John Garnaut, a former Turnbull advisor who now runs a consultancy firm, and while he would not comment on the details of the investigation he has previously warned about China's influence in Australia.

"Under the uncompromising leadership of President Xi Jinping, China's activities have become so brazen and so aggressive that we can't ignore it any longer," he told the US House Armed Services Committee in March.

The top-secret report was the main driver for the foreign interference laws introduced into Parliament last year.

One person involved in the process has described it as "playing catch up" but added Australia was ahead of the game and they expected other countries to follow suit.
I can only say that John Garnaut's appointment made perfect sense given he was Australia's major China correspondent for many years, his brother is a respected China scholar and his old man is a former Ambassador to China. He does not appear to have written anything in the media while in the government's employ but did so after leaving. It's Bob Carr that has to answer questions about his patrons. It is his tragedy that he does not see it.
Up until now the great sellout of ANZUS has been a bi-partisan affair with both parties on the take and equally guilty of policy that will erode the alliance to the point of meaninglessness over time. But only Labor still has the stated aim of guiding Australia into finding peace within Asia, as opposed to a friend beside it. Does that also mean peace within Chinese hegemony which by extension will mean less freedom vis-a-vis Hong Kong?
The question remains whether Labor's "Asian engagement" foreign policy matrix makes sense today given it was first given life in the 1980s when the region was dominated by alliance and democratic partners.
China is not Japan of the 1980s nor is it a democratic "tiger". It is a Communist dictatorship with designs on regional hegemony.
If push comes to shove on the US side as much as the Chinese, can we rely upon Labor to defend our democratic values and system?
That I have to even ask is a problem.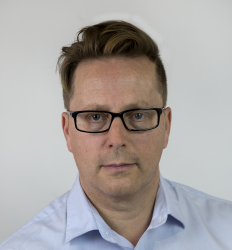 Latest posts by Houses and Holes
(see all)