Canada and Australia have a lot in common. Both economies are commodity exporters. Both countries have experienced high rates of immigration. Both countries largely dodged the global recession that shocked the developed world. Both were said to have world-beating banking systems. And both nations have amongst the developed world's most expensive housing, when measured and against incomes and rents.
It also appears that Canada has a similar penchant for real estate spruikers. From the Financial Times:
The get-rich-quick message from a star-studded line-up in a falling property market…

[Sylvester Stallone] was the headline act at an all-day event called the Real Estate Wealth Expo, one of a series of events throughout North America put on by Bill Zanker, a New York-based impresario and associate of Donald Trump… [Stallone] told a crowd of a few thousand gathered in Toronto last month… [that] nothing could stand in the way of every one of them becoming millionaires if they wanted it badly enough…

This was a strange message, at a time when large parts of Canada's property market seem to be running on empty. Prices barrelled upwards for years, boosted by low interest rates, loose lending and waves of foreign money. But now things have cooled. New rules on bank mortgages are tightening credit, requiring borrowers to undergo stress tests to ensure they could cope with a big spike in interest rates, over and above the three increases in the base rate since July. New taxes on foreign buyers and empty homes are also hitting formerly super-hot segments like the condo market, feeding fears of oversupply…

Many people who piled in to the market in recent years are already finding that the sums are not adding up. Of the Toronto condo investors that took possession last year, for example, 44 per cent now collect less rent than the mortgage requires…

But none of this was weighing on proceedings in the Wealth Expo's main hall, where there was barely a mention of tougher conditions in Canada from the mostly American speakers…

The whole thing was a "circus", says Joey Evans, a Toronto lawyer who paid C$50 for a discounted silver ticket… He turned to his neighbour during one breakout session, seeing that she was taking "furious" notes. "I casually asked her what brought her here and she said 'this is my only hope of becoming rich'. It really struck me: some people will believe absolutely anything they hear in the faint hope of making a quick buck."
Surely this "expo" has come a year too late? Toronto's dwelling values have fallen 7.1% since July 2017: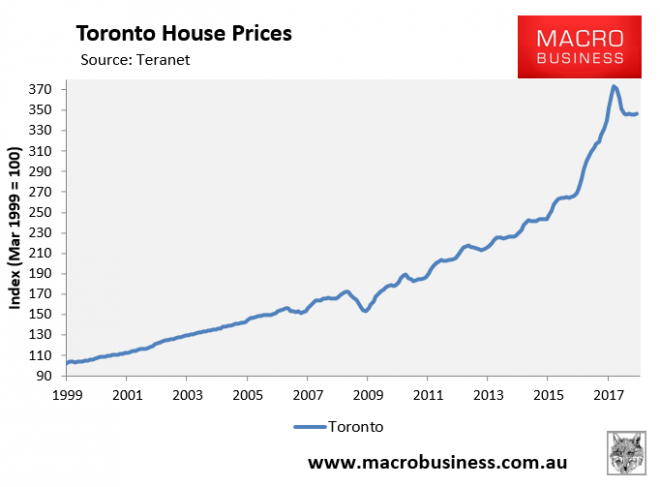 Whereas annual price growth in Toronto has crashed from an insane 29.3% in June 2017 to just 1.9% in April, and will soon turn negative: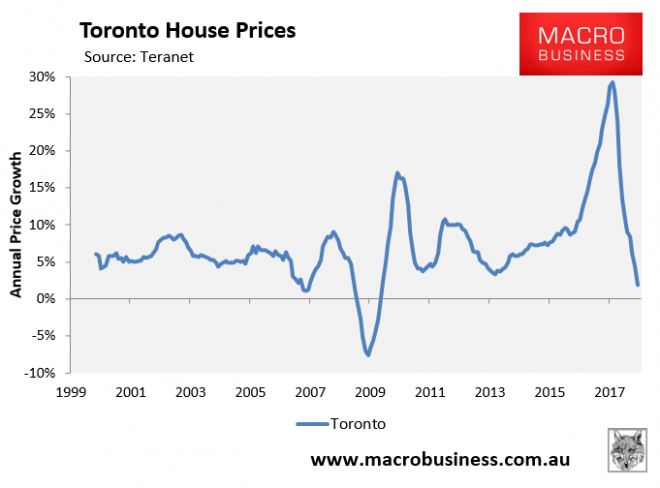 And the Toronto Real Estate Board reports that sales volumes have collapsed by one-third, active listings are up around 40%, and new listings are down by one quarter.
It seems the spirits of the property specufestor in Toronto are not dead yet.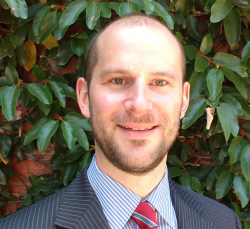 Latest posts by Unconventional Economist
(see all)