Acadata has released its latest house price results for the UK, which shows that values in London continue to fall:
The retreat in house prices continued in April, and this is now the eleventh month in which the annual rate of house price growth has slowed, albeit at an ever-reducing rate. The average annual rate of increase now stands at 1.0% when including London and the South East, or at 3.0% when excluding these two regions. As Figure 1 below shows, average annual house price growth peaked in February 2016 – at 9.0% – including London and the South East, or at 6.7% without, just prior to the introduction of the 3% surcharge on second homes and buy-to-let properties. Subsequently, the rate of price growth has been falling, and at an accelerated rate since September 2017 until April 2018, when there is some evidence of stabilization in the rate of change…

Struggles with affordability are most pronounced in London, which, not coincidentally, is also the only region in England and Wales to see prices fall on an annual basis. Prices are down 2.5% on the same time last year in the capital.

The average property price is now £15,415 lower than a year earlier, at £601,808. Price falls continue to be concentrated at the top of the market. Eight of the 11 most expensive boroughs in the capital have seen prices drop in the last year, including Westminster, the second most expensive borough, down 13.3%, Wandsworth, down 13.6%, and the City of London, down a huge 31.4%. Among cheaper areas only mid ranking Southwark, down 17.5%, comes close to such falls…

At the bottom of the market, things are less volatile and, overall, more positive. Price growth for the cheapest 11 boroughs is actually positive on an annual basis – if only just at 0.1% – and the cheapest four boroughs have all seen modest annual increases…
Note: transactions have also slumped, especially across London: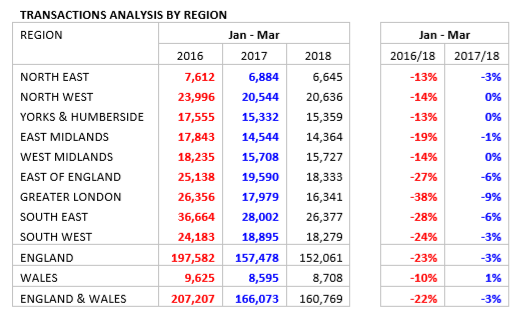 That's one weak market.
The last time London house prices were falling this fast was in August 2009.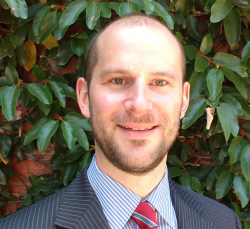 Latest posts by Unconventional Economist
(see all)