The CD Howe Institute has released a new study on how excessive land-use restrictions and planning barriers are driving up the cost of Canadian housing:
In any competitive market without barriers to entry, regardless of the product being sold, the overall market price should equal its marginal cost of production. The same is true of housing. The marginal cost of constructing a single-detached house is primarily due to the costs of labour, materials, and time during its physical construction. A well-functioning housing market results in the market price of housing being close to the feasible cost of constructing it. If prices persistently exceed this construction cost, it is often due to barriers that inhibit new construction. These barriers often stem from excessive regulations.

We estimate that, because of the barriers to building more single-family houses, homebuyers in the eight most restrictive cities paid an extra $229,000 per new house between 2007 and 2016. In Vancouver, the cost of housing restrictions is by far the largest in Canada, at $600,000 for the average new house, and ranks among the largest internationally as a share of market costs.

Why are housing costs so high? We find that restrictions and extra costs on building new housing – such as zoning regulations, development charges, and limits on housing development on both Greenbelt land and land between urban areas and the Greenbelt – are dramatically increasing the price of housing. The extra costs on new and existing homes are over $100,000 in some Ontario municipalities. While land-use regulation can generate important benefits, in most cases studies find that the costs imposed by housing regulation outweigh the benefits.

Municipal governments and provinces should enable more housing construction by taking steps such as easing restrictions on developing agricultural land, simplifying and updating zoning bylaws, and reducing development charges.
This is similar to the RBA's analysis of Australia's planning system released in March.
There's nothing we don't already know here. But it does highlight, yet again, why comprehensive 'solutions' to the housing affordability puzzle requires policies that target both the demand (especially the speculative type) as well as the supply-side (particularly land-use).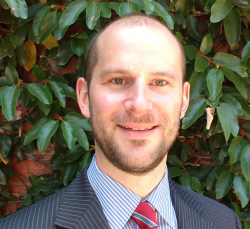 Latest posts by Unconventional Economist
(see all)