Since the 7-Eleven migrant worker scandal broke in 2015, there has been a regular flow of stories emerging about the systemic abuse of Australia's various migrant worker programs and visa system.
Here is a sordid summary of what has occurred, as documented on this site:
The issue culminated in 2016 when the Senate Education and Employment References Committee released a scathing report entitled A National Disgrace: The Exploitation of Temporary Work Visa Holders, which documented systemic abuses of Australia's temporary visa system for foreign workers.
Mid last year, ABC's 7.30 Report ran a disturbing expose on the modern day slavery occurring across Australia.
Meanwhile, Fair Work Ombudsman (FWO), Natalie James, told Fairfax in August last year that people on visas continue to be exploited at an alarming rate, particularly those with limited English-language skills. It was also revealed that foreign workers are involved in more than three-quarters of legal cases initiated by the FWO against unscrupulous employers.
Then The ABC reported that Australia's horticulture industry is at the centre of yet another migrant slave scandal, according to an Australian Parliamentary Inquiry into the issue.
The same Parliamentary Inquiry was told by an undercover Malaysian journalist that foreign workers in Victoria were "brainwashed" and trapped in debt to keep them on farms.
A recent UNSW Sydney and UTS survey painted the most damning picture of all, reporting that wages theft is endemic among international students, backpackers and other temporary migrants.
Last month, Fair Work warned that most of Western Sydney had become a virtual special economic zone in which two-thirds of businesses were underpaying workers, with the worst offenders being high-migrant areas.
Dr Bob Birrell from the Australian Population Research Institute latest report, based on 2016 Census data, revealed that most recently arrived skilled migrants (i.e. arrived between 2011 and 2016) cannot find professional jobs, with only 24% of skilled migrants from Non-English-Speaking-Countries (who comprise 84% of the total skilled migrant intake) employed as professionals as of 2016, compared with 50% of skilled migrants from Main English-Speaking-Countries and 58% of the same aged Australian-born graduates. These results accord with a recent survey from the Bankwest Curtin Economics Centre, which found that 53% of skilled migrants in Western Australia said they are working in lower skilled jobs than before they arrived, with underemployment also rife.
The Australian Bureau of Statistics (ABS) latest Characteristics of Recent Migrants report, revealed that migrants have generally worse labour market outcomes than the Australian born population, with recent migrants and temporary residents having an unemployment rate of 7.4% versus 5.4% for the Australian born population, and lower labour force participation (69.8%) than the Australian born population (70.2%).
ABC Radio recently highlighted the absurdity of Australia's 'skilled' migration program in which skilled migrants have grown increasingly frustrated at not being able to gain work in Australia despite leaving their homelands to fill so-called 'skills shortages'. As a result, they are now demanding that taxpayers provide government-sponsored internships to help skilled migrants gain local experience, and a chance to work in their chosen field.
Then there is new research from the University of Sydney documenting the complete corruption of the temporary visas system, and arguing that Australia running a "de-facto low-skilled immigration policy" (also discussed here at the ABC).
The above bullet points are only a fraction of the various cases of migrant abuse that MB has documented. But you get the picture.
With this background in mind, it was disappointing to read more cases of migrant abuse and wage theft yesterday.
The first case involved a Chinese hotelier operating in Tasmania who was fined more than $200,000 by the Federal Circuit Court for underpaying a Malaysian couple he sponsored in Australia on a skilled chef's visa by more than $28,000. From The AFR [my emphasis]:
Judge Baker accepted that Mr Chang kept referring to the couple he had sponsored as "family", to put pressure on them to work hard for him…

[The case] highlighted the "uncomfortable truth" of migrant worker exploitation in Australia, according to Fair Work Ombudsman Natalie James.

Judge Baker found that Chang "decided to recruit employees from Malaysia, in part because he knew a Malaysian would accept working six days a week and he knew that it was usual in Malaysia to work six or seven days"…

The Malaysian couple told the Fair Work Ombudsman they had been reluctant to complain about the way they were treated because they were worried it would affect their visas and applications for permanent residency…
The second case involves a cleaning company that was busted by the FWO underpaying overseas workers at the MCG:
A team of six Fair Work inspectors made a surprise visit to the MCG after the AFL preliminary final between Hawthorn and Port Adelaide in September 2014 and spoke to about 44 cleaners from 9pm to just after midnight.

The Federal Circuit Court fined ISS Facility Services Australia Limited after the Fair Work Ombudsman discovered 11 overseas workers were underpaid $37,471 for cleaning work at the MCG after AFL matches in 2014…

Most of the workers were international students from India, the Philippines, Colombia and Brazil.
Both cases highlight the migrant slave economy that Australia is running – one where temporary migrants work as indentured slaves in a bid to gain permanent residency.
It makes a mockery of the common claim that Australia's immigration program is "skilled". The reality is the opposite, as revealed by the University of Sydney's research revealing a "de-facto low-skilled immigration policy" across Australia (last bullet point above).
Victorian Premier Daniel Andrews has announced plans to impose jail terms of up to 10 years on employers that underpay staff. The Victorian Government will also crack down on employers that do not keep proper employee records or who do not pay staff their superannuation entitlements. The move comes as the FWO investigates a number of Melbourne food venues over allegations that they have underpaid staff.
While this is good from the Victorian Government, it is a case of treating the symptom not the cause. Unless Australia's rorted immigration system is overhauled, the abuses will continue in earnest.
There is no governing, regulating or policing the tsunami of migrants, both temporary and permanent, that Australia is sucking. It's not systemic corruption, it has become the system itself, as we import emerging market conditions into the Australian labour market it drives a proliferation of ever more 'cheap labour' businesses, while robbing developing nations of their talent.
The scam is so huge that it has lowered Australian wages and inflation plus interest rates, driving up house prices and allowing us to over-consume these very same services. It's become a structural adjustment. And it demands root-and-branch reform, not window dressing.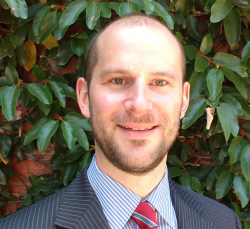 Latest posts by Unconventional Economist
(see all)