The Federal Budget's decision to slash the permanent funding of the Australian Securities and Investments Commission (ASIC) by $26 million to $320 million by 2020-21, as well as cut staff numbers at the agency by 30 investigators, has been slammed by Labor MP and former federal prosecutor, Matt Keogh. From The AFR:
Labor MP Matt Keogh said the cuts prove Treasurer Scott Morrison is "all bark and no bite" when it comes to fighting corporate crime…

"The Treasurer is all bark and no bite when it comes to making sure our white collar agencies are fighting corporate crime arising from misconduct by our financial services organisations"…

"You have got to contrast these cuts against the comments of Mr Morrison last week that they would go after big scalps arising out of APRA's CBA report and the royal commission," he said…

The budget bombshell… is a slap in the face to newly installed chairman James Shipton who will see his war chest shrink by $26 million within three years and be forced to cut his staff by 30 by next year…
There were some temporary offsets, however, with the Government separately providing $10.6 million over two years from 2017-18 to ASIC to assist the agency with their involvement in the Banking Royal Commission: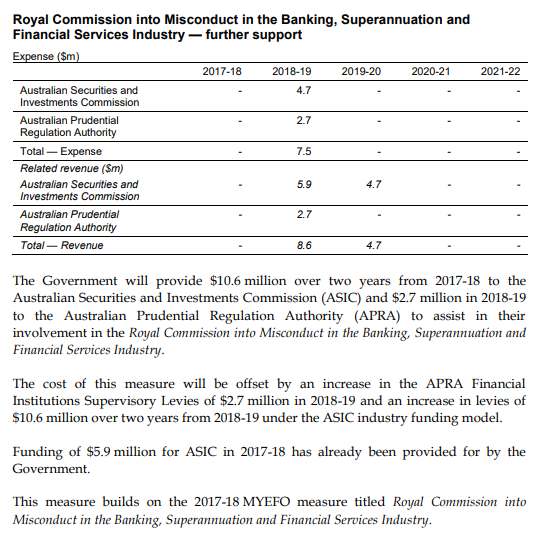 Still, it is a very poor optic to be cutting ASIC's permanent funding and investigatory capability at a time when corporate Australia (particularly the financial sector) has run amok, and public trust in our financial institutions is running so low. And it comes on top of cutting funding to the Fair Work Ombudsman.
The Turnbull Government seems to tacitly endorse corporate malfeasance.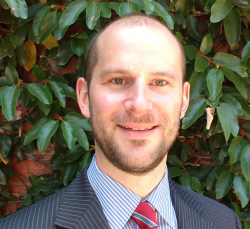 Latest posts by Unconventional Economist
(see all)