Since the 7-Eleven migrant worker scandal broke in 2015, there has been a regular flow of reports about the systemic abuse of Australia's various migrant worker programs and visa system, as well as widespread wages theft across multiple business lines.
For example in March, Fairfax reported that almost two-thirds of businesses audited in the migrant hotspot of Western Sydney by the Fair Work Ombudsman (FWO) were seriously short-changing workers or failing to keep proper pay records.
With this background in mind, it's astounding that Tuesday's Federal Budget cut funding to the FWO while boosting funding to the union watchdog, the "disgraced" Registered Organisations Commission (RCO):
The national unions watchdog has received an $8 million boost while funding for the organisation that polices wage theft has been frozen.

The Fair Work Ombudsman's budget was shaved slightly in Tuesday night's budget from $110.464 million in the current financial year to $110.009 million this coming year.

The funding freeze comes as the Fair Work Ombudsman Natalie James lashed out at a "completely unacceptable" and "disturbing culture" of underpayment in the hospitality industry…

Andrew Stewart, professor of employment law at the University of Adelaide said there was "massive evidence of wage theft and undetected breaches by employers across signifcant sections of the labour market".

"And the government is pouring money into going after trade unions rather than increasing the Ombudsman's capacity to enforce wage laws.

Labor spokesman for employment and workplace relations, Brendan O'Connor said the government's priorities were "all wrong".
"Thousands of workers have been ripped off as a result of systemic wage underpayment, yet [Prime Minister Malcolm] Turnbull and his Liberals would rather pump $8.1 million into the disgraced Registered Organisations Commission, than help vulnerable workers," he said…

Stephen Clibborn from University of Sydney Business School said… "the Fair Work Ombudsman was never set up to be a successful enforcer of employer standards and has never been sufficiently resourced to do that job"…
The Turnbull Government obviously endorses migrant exploitation and wages theft.
This is the core of Australia's wage malaise right here.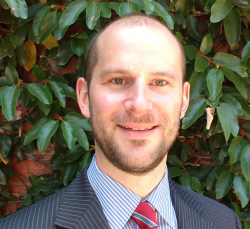 Latest posts by Leith van Onselen
(see all)