Last month, The ABC reported that Western Sydney residents were being cooked alive as the urban 'heat island effect' – via the loss of green space from urban infill – sent temperatures soaring well above coastal areas of the city:
On a hot summer's day in Sydney, you only need to drive half an hour west before the mercury starts to noticeably jump.

Penrith was the hottest place on the planet at 47.3 degrees on January 7 this year. In Sydney, the temperature reached a comparatively meagre 44 degrees.

It's a pretty standard story — the further you are from the ocean, the higher the temperature.

Rising global temperatures are one thing, but what if the actual design of your city is causing the thermometer to spike?

And while anyone close to the ocean can easily flock to the beaches on those hot sweaty days, people living out west have to find other ways to stay cool — which can often be expensive…

It's particularly pertinent because the State Government's policy is to move another million residents to Western Sydney in the next 20 years.

They want to build a new airport and the world's largest incinerator — all of which that means more roads and more roofs.

Stephen Bali, mayor of Blacktown and president of WSROC, worries it will only get worse.

"There is a change in the climate between eastern seaboard versus Western Sydney," he said.

"There's also pollution effects, because we don't get those winds that often clear the air.

"And we live in a basin so pollution is higher and hence the actual impact on people is higher.

"Cardiovascular disease, higher respiratory illnesses, every cancer rate that you can look at is higher in Western Sydney than on the eastern seaboard"…

The manager of Parramatta's city strategy team, Geoff King, said when it gets hot in the Western suburbs of Sydney, it's "scorching".

"The data tells us that nobody goes out in the street, so people stay in their buildings… they scuttle from air conditioning to air conditioning."
But don't fear residents of Western Sydney, the NSW Government has your back, promising to invest in more "green and open spaces":
Greater Sydney is set to gain more green and open spaces, with the State Government dedicating $290 million to boosting liveability and quality of life in the city.

Part of the package will see $100 million set aside to identify and buy back land for public use, which will build on recent land acquisitions including Fernhill Estate in Mulgoa and the expansion of the Western Sydney Parklands.

Another $20 million will go towards building or upgrading as many as 200 playgrounds.

NSW Premier Gladys Berejiklian said it was an acknowledgement that people wanted more than just jobs and infrastructure…

"They want the open space, they want to know that they've got something they can preferably walk to, to have that wonderful local experience.

"We are looking at every single suburb across greater Sydney — wherever there's an opportunity for us to acquire a piece of land."
Advertisement
Righto, so at the same time as backyards and green space are disappearing en masse to make way for high density housing and infrastructure, thereby exacerbating the urban heat island effect: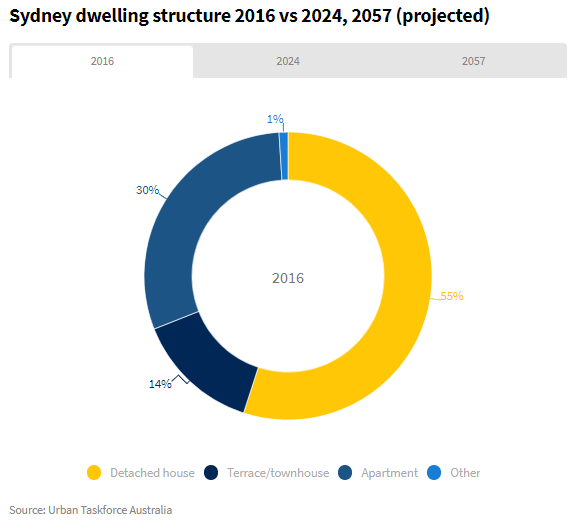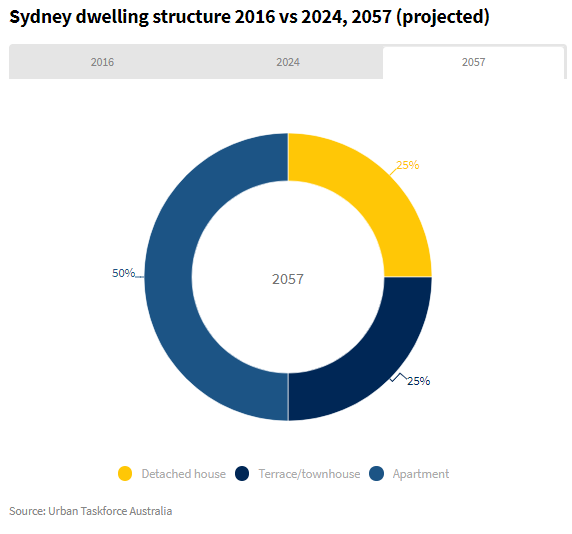 Advertisement
We are supposed to believe that the NSW Government's pithy $290 million package will materially boost green and open spaces across Sydney?
Let's not forget that Infrastructure Australia's recent report projected that access to green space will be unambiguously reduced as Sydney's population soars to 7.4 million by 2046 on the back of mass immigration, irrespective of whether the city builds up or out: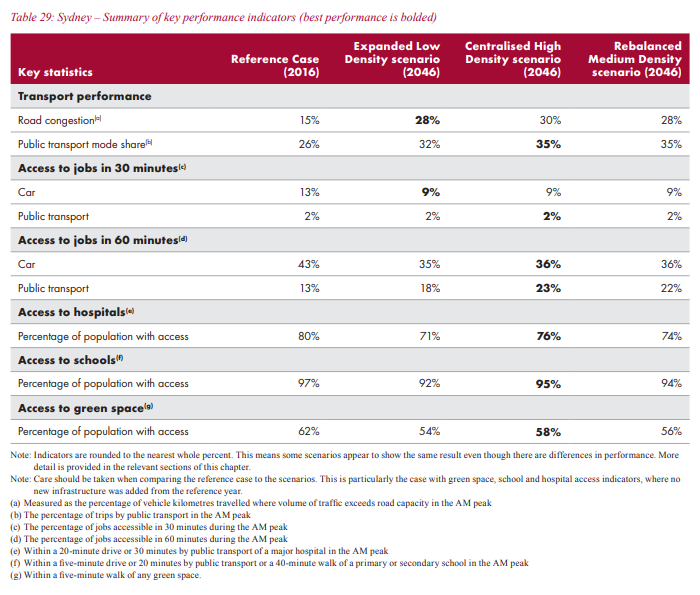 Advertisement
Whereas the state Government's own projections show that one million of the projected 1.7 million increase in Sydney's population over the next 20 years will be stuffed into the city's sweltering west: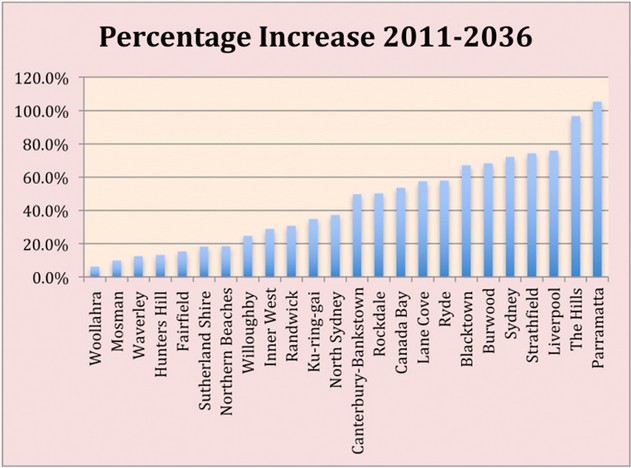 Obviously, all of these extra people means further density, an exacerbation of the heat island effect, and rising temperatures.
Clearly, maintaining green infrastructure in Sydney is not consistent with the projected explosion of the city's population, along with planning rules that force increased population density. Token investments like the one above from the NSW Government won't change the deteriorating 'lived experience' facing residents of Sydney's West.
Advertisement