This time last year, Transparency International ranked Australia as having the weakest anti-money laundering (AML) laws in the Anglosphere, failing all 10 priority areas. By contrast, the UK was ranked as having the strongest AML laws in the Anglosphere, failing just one out of 10 priority areas.
Despite the polar opposite findings, the reactions from the two nations couldn't be any different.
Last month it was revealed that Australia has shelved indefinitely legislation to implement the second tranche of AML rules covering real estate gate keepers, which was promised more than a decade ago.
By contrast, UK MPs have launched a parliamentary probe into money laundering into property by Russian "dirty money". From The BBC:
MPs are to probe the scale of money laundering in the UK, including property bought with suspected Russian "dirty money".

It follows claims that £4.4bn of UK property may have been bought with suspicious wealth, with more than a fifth, or £880m, purchased by Russians…

Treasury committee chair Nicky Morgan said: "It has been claimed that the UK, particularly the London property market, is becoming a destination of choice to launder the proceeds of overseas crime and corruption – so-called 'dirty money'.

"Given the threats that face the UK, the effectiveness of the regimes that we use to protect our financial system from misuse have never been more important."
It is worth pointing out that several other reputable international authorities have also derided Australia for failing to implement AML rules for real estate.
In 2015, the global regulator of money laundering – the Paris-based Financial Action Taskforce (FATF) – released its mutual evaluation report which found Australian homes are a haven for laundered funds, particularly from China. In June 2017, FATF also placed Australia on a watch list for failing to comply with money laundering and terrorism financing reforms.
In December, the OECD Working Group on Bribery in International Business Transactions urged Australia to implement the second tranche of AML legislation covering real estate, noting that the entire ecosystem for the buying and selling property using cross-border fund flows is beyond the reach of regulators.
And in February, the Tax Justice Network released its Financial Secrecy Index for 2018, which joined the conga-line shaming Australia for failing to police the international dirty money flooding into the housing market.
Again, legislation to implement the second tranche of AML legislation covering real estate gate keepers has been gathering dust in Canberra for more than a decade, with the federal government conducting stakeholder consultations in 2008, 2010, 2012, 2014, and 2017 – all of which failed to deliver legislation as promised.
Why does the federal government continue to turn a blind eye to the dirty foreign money flooding into Australian property, in turn robbing young Australians of a housing future?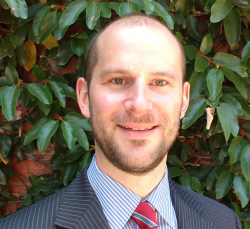 Latest posts by Unconventional Economist
(see all)