Economist Tim Colebatch has joined the chorus debunking the Australian Treasury's propaganda report supporting mass immigration. From Inside Story:
Buried in a Treasury report is the data that shows where most of the jobs are going.

…the single biggest reason why high jobs growth has not reduced unemployment significantly is that it's not meant to. It was touched on in a blink-and-you'll-miss-it paragraph in this week's Treasury/Department of Home Affairs report, Shaping a Nation:

"Recent migrants accounted for two-thirds (64.5 per cent) of the approximately 850,000 net jobs created in the past five years. For full-time employment, the impact is even more pronounced, with recent migrants accounting for 72.4 per cent of new jobs created".

Let those numbers sink in. Almost two-thirds of all jobs created in the past five years have gone to recent migrants…

The gap in full-time jobs is starker still… in round figures, almost 275,000 new full-time jobs were created for recent migrants, and just over 100,000 for Australian jobseekers, or 20,000 jobs a year.

Some readers may recall that we've been here before. Inside Story reported broadly similar figures a year ago, for the eight years to 2016. They showed that in net terms, the Australian economy in those years created two full-time jobs for recent migrants from South Asia for every one created for someone born in Australia.

How can that be? Because labour-market policy has abandoned any attempt to balance the interests of employers and workers/jobseekers. The government has simply given employers what they want, and ignored the needs of young Australians.

Employers have been given a carte blanche to bring in skilled migrants to do the jobs, rather than training young Australians to move into them…

The NBN is a classic example. It lets out contracts to Indian firms, which then import their entire workforce for the project from India. Australian jobseekers don't get a look-in…

Treasury's report doesn't ask what happened to young Australians in the labour market. It simply assumes that importing migrants to do the work has no impact on job opportunities for young Australians…

We are sacrificing the futures of our young people by ignoring their interests…

You can be pro-immigration and still conclude that right now we have far too much of it. That is the inescapable reason why job growth has failed to lower unemployment…
After her demolition job last week, The Australian's Judith Sloan also returned over the weekend to pour more scorn on Treasury's propaganda:
…no one disputes that immigration adds to absolute GDP — it makes the economy bigger. Add 1 per cent to population growth from immigration (about what it is now), you add 1 per cent to GDP growth. Lower the immigration intake and you reduce GDP growth, and that is what the Treasurer wants to avoid at almost any cost.

Of course, when thinking about immigration policy, the key is GDP per capita, a reflection of living standards, but this is largely irrelevant to the Treasurer and his budget preparations. His main, perhaps only, concern is to massage the budget bottom lines as reflected in the estimated and pro­jected underlying cash balances…

This is why the assumptions made about GDP growth are so crucial and it's why the government is not prepared to reduce the immigration intake lest GDP growth fail to meet the budget expectations for this reason…

The best way to describe the report is a solid undergraduate minor thesis but essentially a literature review written to please the marker — in this case, the secretaries to the Treasury and Home Affairs. There is nothing original in the relatively short report and the general thrust is that a high rate of immigration is an economic and fiscal plus. The key message, given the timing, is that most migrants more than pay their way, contributing more in tax revenue than they claim in social services and other government support during the course of their stay…

Mind you, the report's calculations are hopelessly inadequate as they fail to account for many other costs associated with high rates of population growth, which has been fuelled mainly by immigration, and are borne largely by state and territory governments…
The former editor of The Canberra Times, Crispin Hull, also destroyed Treasury's propaganda:
If you increase population by 2 per cent a year, which is what is happening in Australia, you have to double (yes, double) your infrastructure effort – not just increase it by 2 per cent.

This is because infrastructure (roads, football stadiums, hospitals, bridges etc) on average last about 50 years. Some longer (the Sydney Harbour Bridge). Some shorter (Olympic Stadium). If the stuff lasts 50 years you have to replace 2 per cent of it every year, just to mark time. If you add 2 per cent population growth you have to add another 2 per cent, in effect doubling the infrastructure requirement, just to mark time.

This is why people are screaming.

There are few economies of scale here. When a school is full you have to build a whole new one. Indeed, there are diseconomies of scale. If you use a road to capacity, it gets clogged and people waste time in traffic.

Treasury concentrates on income and tax and virtually ignores stresses on capital (infrastructure). It also ignores the environment. It ignores the replacement of agricultural land with housing and whether we have enough water. It ignores the social cost of forcing people into apartments. It ignores the morality of reducing Australia's capacity to export food as more will be consumed here.
It had already been proven that Australia's mass immigration program is a giant fraud and that there is widespread visa rorting going on. Now the widespread backlash to Treasury's propaganda shows that the mask is well and truly off.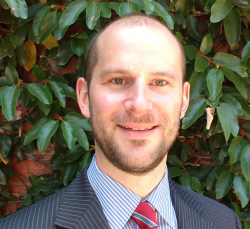 Latest posts by Unconventional Economist
(see all)