Acadata has released its latest house price results for the UK, which shows that values in London continue to fall:
The rate of annual house price growth slowed for the tenth successive month in March to 0.7%, compared to 5.1% a year ago. The average house price in England and Wales is now £301,490, up £130 on a month earlier and just £1,985 up on a year ago. The market remains starkly divided, however, with prices falling in London and the South East but continuing to grow elsewhere…

The market's significantly slowed since its peak in February 2016, when house prices were growing at 9.0% annually, but the slowdown is much more pronounced in London and the South East than elsewhere…

Prices in London fell for the third month in a row in February, dropping by 0.7% to leave the average property in the capital worth £602,539, down 1.5% on last year.

Unlike previous months, price falls are no longer concentrated in the most expensive boroughs: the top 11 of London's 33 boroughs have actually seen the smallest fall over the twelve months to March, down just 0.2%, compared to 4% among the mid-priced boroughs and 0.3% in the cheapest 11.

This is, however, almost entirely due to a massive 30.7% annual increase in the average price in Kensington and Chelsea, London's most expensive borough – and that largely the result of just seven high value property sales.
Note: transactions have also slumped, especially across London: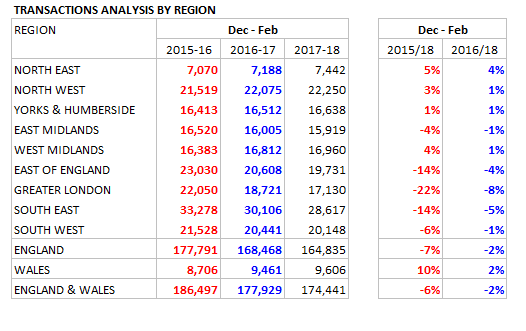 That's one weak market.
The last time London house prices were falling this fast was in September 2009.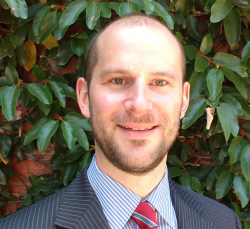 Latest posts by Unconventional Economist
(see all)