Over the past few years, several reputable international authorities have derided Australia's failure to implement anti-money laundering (AML) rules for real estate – something the federal government promised to do more than a decade ago.
For example, in 2015, the global regulator of money laundering – the Paris-based Financial Action Taskforce (FATF) – released its mutual evaluation report which found Australian homes are a haven for laundered funds, particularly from China.
In March last year, Transparency International ranked Australia as having the weakest anti-money laundering (AML) laws in the Anglosphere, failing all 10 priority areas.
In June, FATF placed Australia on a watch list for failing to comply with money laundering and terrorism financing reforms.
In December, the OECD Working Group on Bribery in International Business Transactions urged Australia to implement the second tranche of AML legislation covering real estate, noting that the entire ecosystem for the buying and selling property using cross-border fund flows is beyond the reach of regulators.
And last month, the Tax Justice Network released its Financial Secrecy Index for 2018, which joined the conga-line shaming Australia for failing to police the international dirty money flooding into the housing market.
Again, legislation to implement the second tranche of anti-money laundering (AML) legislation covering real estate gate keepers has been gathering dust in Canberra for more than a decade.
In November 2016, the Turnbull Government issued a consultation paper seeking feedback on implementing the AML second tranche. The period for public submissions ended on 31 January 2017, followed by a series of round-tables with industry stakeholders. The Government had promised to finalise the new rules by the end of 2017 – a period that has now lapsed.
Early last month, an MB Reader requested that their federal MP, Kelly O'Dwyer, provide an update on the AML second tranche. Yesterday, they received Ms O'Dwyer's response, which is presented below:
Thank you very much for your email. I really appreciate your further correspondence regarding anti-money laundering controls.

As you are aware, a statutory review of the Anti-Money Laundering and Counter-Terrorism Financing Act 2006 was completed and tabled by the then Minister for Justice in April 2016. At the time of tabling the report, the Minister indicated that the Government would consider and implement the recommendations of the review in phases. A project plan with indicative timing was published on the Attorney-General's Department website.

The Anti-Money Laundering and Counter-Terrorism Financing Amendment Act 2017 passed Parliament and received Royal Assent on 13 December 2017. This Act includes amendments to:

regulate the digital currency exchange sector
clarify obligations relating to correspondent banking
de-regulate the cash-in-transit sector, insurance intermediaries and general insurance providers
strengthen AUSTRAC's investigation and enforcement powers
broaden the search and seizure powers of police and customs officers regarding cross border movement of physical currency and bearer negotiable instruments.

As you mentioned, a cost-benefit analysis of regulating 'Tranche 2 entities' (eg. real estate professionals, accountants, lawyers, trust and company service providers, high value dealers) was completed in 2017 and is being considered by the Government. I have shared your concerns and feedback regarding this to the Minister for Law Enforcement and Cybersecurity, the Hon Angus Taylor MP, for his consideration.

The second phase is a large scale project to reform the AML/CTF Act, expected to be progressed over 2018-2019. The phase 2 reforms will involve:

significantly streamlining and simplifying the AML/CTF Act, AML/CTF Rules and associated Guidance material
addressing the remaining recommendations of the statutory review

If ever I can assist you please do not hesitate to let me know.

Thank you again for your email. I look forward to staying in touch.

Yours sincerely,

Kelly

The Hon Kelly O'Dwyer MP
Federal Member for Higgins
Minister for Revenue and Financial Services
Minister for Women
Minister Assisting the Prime Minister for the Public Service
The federal government conducted similar consultations on the AML second tranche in 2008, 2010, 2012 and 2014, all of which failed to deliver legislation as promised. And now it has failed yet again to meet its own deadline.
Clearly, the Australian Government has little genuine interest in policing this issue, and is tacitly complicit with the dirty foreign money flooding into Australia's homes and robbing young Australians of a housing future.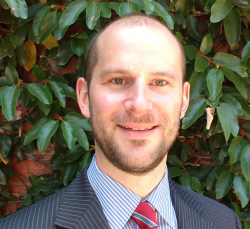 Latest posts by Unconventional Economist
(see all)