The RBA has released a research paper assessing the impact of restrictive zoning rules on Australian house prices, estimating that they represent a punitive tax on home buyers, especially in Sydney and Melbourne.
Below are the key extracts:
Zoning regulations provide benefits, but they also restrict housing supply and hence raise prices…

For detached houses, marginal costs comprise the dwelling structure and the land that other home owners need to forego. Relative to our estimates of these costs, we find that, as of 2016, zoning raised detached house prices 73 per cent above marginal costs in Sydney, 69 per cent in Melbourne, 42 per cent in Brisbane and 54 per cent in Perth. Zoning has also raised the price of apartments well above the marginal cost of supply, especially in Sydney… This effect is similar but smaller in other cities…

We emphasise that this is not the amount that housing prices would fall in the absence of zoning. The effect of zoning has increased dramatically over the past two decades, likely due to existing restrictions binding more tightly as demand has risen…

Figure 1, a standard supply-demand diagram, may help to interpret our estimates. Point A represents a frictionless market, with the number of dwellings equal to QE supplied and demanded at price PE. However, if restrictions limit supply to QMax, the price would rise to PZoning as QMax intersects the demand curve at point B. The gap between what home buyers pay (PZoning) and the marginal cost of supply (PSupply) is our estimate of the zoning effect. This zoning effect or 'shadow price' can be thought of as the price a developer would be willing to pay for permission to build one more dwelling at a given location…

Table 3 shows the decomposition of average house prices into the three components. The structure and land split from Table 1 is repeated in the first two rows. The third row shows the contribution of land value due to physical scarcity, calculated by multiplying our baseline (large equation) hedonic estimates of the marginal value of land by the average lot size. The fourth row shows the zoning effect, which is the difference between the average land value and the physical land value. These are the paper's central results…

Figure 2 shows a decomposition of property prices back to 1999. To extend our estimates of structure value back in time, we adjust the estimates from Table 1 by movements in the producer price index (PPI) – output of house construction series for each city's corresponding state, and by movements in the average floor area of houses sold in each city. To estimate the value of physical land over time, we estimate separate regressions for each year back to 1999…

In all four cities, our estimate of the zoning effect increased rapidly as a share of average house value over the early 2000s, alongside rapidly rising house prices. Subsequent to this initial rise, the patterns across cities diverged somewhat. The increase in our zoning effect estimates over this time period are likely due to existing zoning restrictions becoming more binding as demand has risen, rather than a meaningful change in the restrictions themselves…

Our analysis of the CoreLogic dataset indicates that the average Sydney apartment sold for $870 000 in 2016.24 This is about $400 000 (85 per cent) more than our estimate of marginal cost, representing 46 per cent of the sale price. As with detached houses, this $400 000 wedge represents an arbitrage opportunity. The reason that builders do not exploit it is that they are prohibited from doing so by zoning regulations.25 See Moore (2012) for an example. Similar analysis, summarised in Table 7, implies that zoning restrictions added $120 000 to the cost of apartments in Melbourne and $110 000 in Brisbane…

Figure 7 plots average apartment sale prices against our estimates of marginal costs for Sydney, Melbourne and Brisbane over time…

Overall, our results suggest that development restrictions (interacting with increasing demand) have contributed materially to the significant rise in housing prices in Australia's largest cities since the late 1990s, pushing prices substantially above the supply costs of their physical inputs…

Ideally, policy with respect to zoning would reflect a weighing of the benefits and costs. Our analysis contributes to such a decision by quantifying some important costs. These should be offset against the benefits from zoning, such as offsetting the negative externalities of intensified or uncoordinated development…

If housing demand continues to grow, as seems likely, then existing zoning restrictions will bind more tightly and place continuing upward pressure on housing prices.
For all of those currently arguing that population growth does not cause house price rises, here's your bitter pill.
Alas, there's nothing here that we don't already know. MB has raised similar concerns many times over the past seven years. RBA governor, Phil Lowe, has also previously pinned Australia's housing woes on the imbalance between supply and demand, due to housing and infrastructure failing to match strong population growth (e.g. see here and here):
"…as is often the case in economics, it [the housing market] largely comes down to supply and demand. On the demand side, population growth in Australia – especially in our largest cities – picked up unexpectedly in the mid 2000s and it is only in the past couple of years that the rate of home building has responded. This imbalance was compounded by insufficient investment in the transport infrastructure needed to support our growing population. Nothing increases the supply of well-located land like good transport links. Underinvestment in this area is one of the factors that has pushed housing prices up. Put simply, the supply side simply did not keep pace with the stronger demand side. The result has been higher prices…

It is hard to escape the conclusion that we need to address the supply side if we are to avoid ever-rising housing costs relative to our incomes and to avoid the attendant incentive to borrow that is created by rising housing prices".
However, even though he admits that Australia's planning system is busted, Phil Lowe defends mass immigration, which is obviously making the supply-demand imbalance so much worse:
"…our immigration program I see as a source of national strength. To give that advantage up just so that we can take some pressure off housing prices, I find kind of problematic…"
The Australian's Judith Sloan, who was the Commissioner in charge of the PC's 2006 review into the Economic Impacts of Migration and Population Growth, rightfully slammed the RBA's hypocrisy:
… "a source of national strength" is a non-specific, non-analytical and lazy rationale for our immigration program…

Then there is the current favourite of the high immigration set, including [The RBA's Luci] Ellis: we need huge, congested cities to give our economy dynamism, promote innovation and boost productivity. We have seen ridiculously high population growth rates in Melbourne and Sydney, but sadly for Ellis the data on productivity does not support the thesis.
Given the RBA knows that the housing supply system is busted, and will most certainly remain that way, and it's monetary policy settings are consistently being twisted around managing this market failure, it's time the Bank joined the Grattan Institute and MB in canvassing the only pragmatic solution: reducing the demand pouring into the broken supply-side.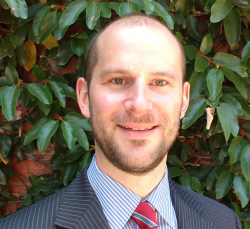 Latest posts by Unconventional Economist
(see all)