Find above an interesting interview with Tony Abbott's former chief of staff, Peta Credlin on The Bolt Report, which pulled the mask off how Australia's immigration intake is set:
PETA CREDLIN: "We plan for everything else in society. Governments overplan… We always think about everything but population. And it comes down to this one time per year – going into the Budget in May – there's this thing called the Expenditure Review Committee (ERC). And they sit down and decide what the population should be for Australia over the next four or five years. That isn't done based on science, it's not done talking to real people about how many people they want to see in the cities in which they live. They don't look at what's our carrying capacity… how much water do we have, how much food do we have, etc. None of those things come into the debate.

It's just about: what is the input of population going to do to Scott Morrison's bottom line when he talks about the growth number in the Budget. It's just a device used by the Commonwealth Government in order to 'ratchet up' the right Budget number on that Tuesday in May. And that's the real problem – ordinary people are shut-out of the debate and we have no plan…

I have been inside the room when they have talked about the population number, and it is just a ratcheting device for the bottom-line. There is no considered population analysis. There's no thought about where these people are going to live.  How they are going to integrate…

ANDREW BOLT: "It's such a fraud, Peta, because the gains go to the federal government and the costs are borne by the states. And not only that, per person, we have to share the goodies among more people. And as we have seen over many years now, per person our living standards are decreasing while immigration goes through the roof. I think it's a complete ponzi scheme".

PETA CREDLIN: "It's a fraud".
Peta Credlin also discusses how the Turnbull Government is committing electoral suicide by not addressing this issue – something MB has argued many times.
Dynamite interview.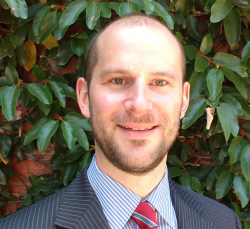 Latest posts by Leith van Onselen
(see all)