Hoocoodanode, from Transparency International:
Wrap from the ABC:
Australia has once again slipped in a global corruption index, suggesting Federal Government measures to crack down on bribery and the diversion of public funds are failing.

In a corruption perceptions study of 180 countries conducted by Transparency International, Australia ranked as the 13th least-corrupt nation, ahead of Hong Kong, while New Zealand won top ranking as the cleanest.

But in a disturbing trend, the index showed Australia's corruption score had slipped eight points over the past six years, a trend which was described as a "notable decrease".

Australia scored 85 out of 100 in 2012, and 77 out of 100 in 2017.

The lower the score, the higher the perception of corruption.

Transparency International Australia chief executive Serena Lillywhite said developed countries — including Australia — appeared to be lagging in their efforts to combat corruption in the public sector.

Ms Lillywhite cited a range of perception issues currently in the political and public sector spotlight in Australia that are damaging the nation's push to be seen as a democracy where corruption is targeted and weeded out.

"The misuse of travel allowances, inadequate regulation of foreign political donations, conflicts of interest in planning approvals, revolving doors and a culture of mateship, inappropriate industry lobbying in large-scale projects such as mining, and the misuse of power by leading politicians have no doubt had an impact," Ms Lillywhite said.
You don't say.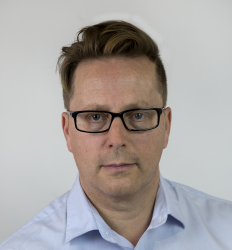 Latest posts by Houses and Holes
(see all)