Another week, another #SardineSydney story in the mainstream media on how the city's population is swelling way above the capacity of its infrastructure.
The latest example relates to Sydney's traffic congestion around the airport, where a deluge of high-rise apartments has created never-ending traffic snarls. From The Canberra Times:
Within about one kilometre of Sydney Airport, Mascot's town centre is becoming a motorist's nightmare. Cars crawl along streets lined with new apartment buildings.

Within a few years about 7000 new dwellings are forecast to be crammed into a 30-hectare area in the suburb in Sydney's south, piling more pressure on local roads.

And leaked documents marked "Cabinet in confidence" reveal the congestion looming for roads at Mascot and other suburbs neighbouring Australia's busiest airport and second-busiest container port, dubbed the country's gateway to the world…

Bayside Council's Labor mayor, Bill Saravinovski, said congestion on roads in and around Mascot was already "just a madhouse".

"It's fine for governments to put pressure on councils to increase density but there is no infrastructure. Public transport has to be increased massively," he said. "We are copping it in terms of traffic, the noise and the pollution."

Geoffrey Clifton, a lecturer in transport management at Sydney University, said… traffic congestion in Sydney was not at the levels of Asian cities where every side street was clogged.

"But unless we create suburbs where people can take public transport, can walk or bike, we are going to see this super saturation of traffic once the population density gets high enough," he said.
Crush-loaded trains, crush-loaded roads, crush-loaded schools, crush-loaded hospitals, crush-loaded prisons, and woefully unaffordable housing. It's the same old story that we've read over and over again.
As shown in the next chart, Sydney's population has increased by 774,000 over the past decade, or by 77,400 people a year or 1,500 people a week, which has already crush-loaded the city's infrastructure: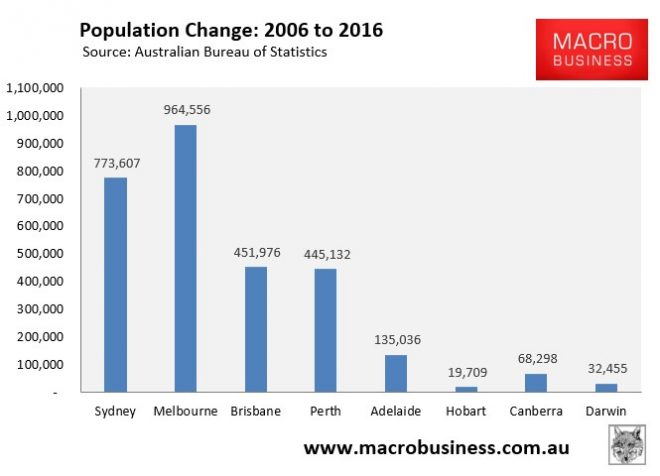 And the situation is set to deteriorate badly over the next two decades, with the State Government projecting that the city's population will expand even more quickly – growing by 87,000 people a year (1,670 people a week) – with Sydney to add an addition 1.74 million people – equivalent to a Perth: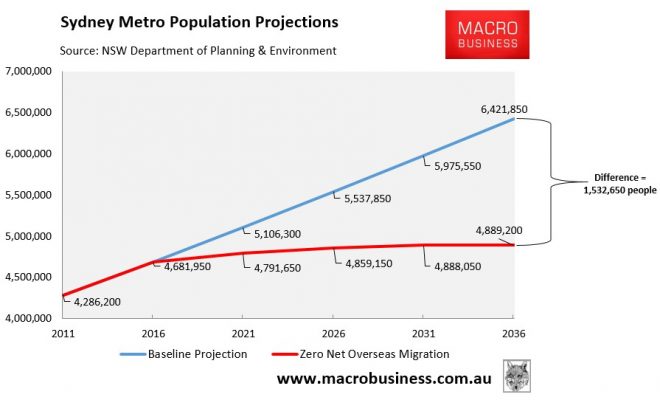 Clearly, the best way to alleviate Sydney's infrastructure and housing woes is for the State Government to tap its federal counterpart on the shoulder and demand they slash Australia's immigration program. Because under current settings, incumbent residents of Sydney are facing big cuts to their living standards along with hugely expensive infrastructure bills.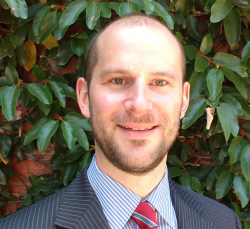 Latest posts by Unconventional Economist
(see all)