There is nothing more sad in journalism that a former firebrand blogger selling out. Greg Jericho today goes through the same data Leith did this morning:
The latest detailed data employment data has revealed that in 2017 full-time median earnings rose by less than inflation as the low wages growth problem flowed through all segments of employment while at the same time the levels of casualisation continue the trend upwards.

Last year, median full-time earnings was $65,577 – a 1.5% increase on the $64,584 recorded in 2016. But that 1.5% growth in the 12 months to August last year was below the 1.8% increase in inflation in the 12 months to September. This marked the third year since 2012 that full-time median earnings had not kept pace with inflation:

Partly the cause is the increase in the number of women working full-time. Women as a general rule earn less than men even when working full-time.

Across Australia, median full-time earnings for men is 13% higher than for women. Last year the median full-time earnings for women was $61,724 compared with the men's $69,784. The biggest difference was in Western Australia, where male full-time median earnings of $78,000 was 20% above women's $65,000 median:

And thus when more women move into full-time work, it lowers the overall median full-time income…for all workers, casual or not, the latest data only serves to reinforce how stagnant living standards have been over the past five years and will only add fuel to fire of the debate over how to solve the problem.
Here is how previously Jericho described that debate:
Given the inability of employment growth to keep up with population growth, and the flow through hitting the youth hardest, it is not surprising people are looking at our immigration intake.

Monash University's Centre for Population & Urban Research last week released a paper on this subject, which noted that since January 2011, 708,000 immigrants have arrived, of which 380,000 are employed. When you considered total net employment growth in that time is just 400,000, it suggests many of the new jobs are going to migrants.

While the visa intake is supposed to help fill skills shortages, the report found that the largest occupational intake was for cooks, which have not been on the shortages list since 2010. Similarly, there has been a large influx of accountants – 5,766 accountants given visas under the permanent resident skilled program in 2012-13 – despite the department of employment finding that there is actually an oversupply of accountants within Australia.

The growth has not just come from 457 visa workers (for temporary skilled workers) but also 417 visas (those here for a working holiday). The report found the numbers of 417 visas grew from 185,480 in 2010-11, to 214,644 in 2011-12 to 249,231 in 2012-13.

And while the stereotype is of these workers picking fruit, the report notes that "by far the majority" of 417 visa holders "spend their time in the major cities." It concluded that: "they, along with students and other temporary visa holders, are proving to be ferocious competitors for the same entry-level jobs that Australian resident youth are seeking".

Talk of cutting back immigration is always contentious given how quickly it can be criticised as xenophobic as occurred when the Gillard government moved to tighten the rules for 457 visas.

But with the employment situation set to remain weak for at least another 18 months it's tough to argue that the large numbers of people coming here on working visas are not making an already tough task for young job seekers unfairly tough.
But yesterday, with wages stuck in the gutter, he decided that we can't talk about it:
This week, in a fit of relevancy deprivation syndrome, Tony Abbott sought to argue that lowering our migration intake was the solution to all the economic and social ills of the country.

He was of course at great pains to let his audience know he was not anti-immigration. Oh perish the thought! He implored the audience at the Sydney Institute that "making immigrants feel unwelcome in their own country is the last thing we need". Abbott, the lover of immigration, preached that "immigration has been overwhelmingly and unquestionably good for Australia; as well as good for the immigrants who have voted with their feet to live here".

And with that hokum out of the way, he got down to business.

It wasn't immigration he was against – it was the "the rate of immigration at a time of stagnant wages, clogged infrastructure, soaring house prices and, in Melbourne at least, ethnic gangs that are testing the resolve of police".

Well at least he doesn't want to make them feel unwelcome – they're just the reason why people's wages are flat, they're stuck in traffic, they can't afford to buy a home and are worried about being attacked at night.

Abbott suggested "it's a basic law of economics that increasing the supply of labour depresses wages". Well yes, but only if your understanding of economics is also very basic.

Yes, immigrants increase supply of labour, but the demand for labour is not static – it grows, and one reason it grows is because of the increased activity of migrants.

It is this lump of labour fallacy that underlies most complaints about migration – the belief that there is a set amount of jobs in the economy and a job taken by a migrant is one less to be gained by a domestic worker.

It is a seductive argument – because it feels true. I must admit, to my ongoing shame I once wrote an article where I noted favourably some fairly simplistic research that suggested most of the employment from 2011 to 2014 was from migrants.

Sometimes numbers can beguile because they seem to provide a straightforward solution – if employment for example has increased by 400,000 over three years and in that time 380,000 migrants have been employed, it seems obvious that most of the jobs must be going to migrants.

And before you know it you are proffering arguments that would have you arm in arm with any number of racists slowly walking past with a grudge to bear and a desire to blame anyone else.

Similarly spurious is the argument that we should first improve infrastructure before then increasing our migrant intake. What you find is those arguing this path never reach a point of thinking it is time to allow greater migration – even if things are good, they never wish to increase migration because they inherently view it as a negative that will clog up roads, reduce wages, increase crime …

Immigration – because there are many desperate to hate – must be treated with extreme care by politicians and journalists, and certainly with more care than Abbott seems capable. The inherently racist parties will seek to use any discussion and any seeming evidence of the negative impact of migrants as fuel to burn their fires of hate.
The only shame Mr Jericho should feel is writing about stagnant wages while banning discussion one of the obvious drivers of such. We all know that wages are under pressure owing a number of factors:
the income recession owing to falling terms of trade;
casualisation and de-unionisation;
automation and outsourcing.
But running mass immigration into an already oversupplied labour market under these kinds of pressures is definitely going to make it worse. Yes, more people adds to demand, but not enough when that migration program has become the primary driver of growth in the economy. Permanent immigration is a rolling positive supply shock that will crush prices if it is not accompanied by something else to take up the demand slack, such as yesteryear's private debt consumption economy, or the mining boom.
Sure, standard economic theory claims that net inward migration has minimal long-term impact on wages. That is, when the quantity of labour increases, its price (wages) falls. This will supposedly increase profits, eventually leading to more investment, increased demand for labour, and a reversal of the initial fall in wages. Immigration, so the theory goes, will enable the larger domestic population to enjoy the same incomes as the smaller population did before.
However, a recent study by Cambridge University economist, Robert Rowthorn, debunked this argument. The so-called 'temporary' effects of displacing incumbent workers and lower wages can last for up to ten years. And if there is a continuing influx of migrants – as is the case in Australia – rather than a one-off increase in the size of the labour force, demand for labour will constantly lag behind growth in supply.
Thus, if you're already in oversupply then you are guaranteeing the labour market exists in a permanent supply disequilibrium that will kill prices.
I hope the Fake Left is paying you well, Jericho, because you've just sold out Aussie workers.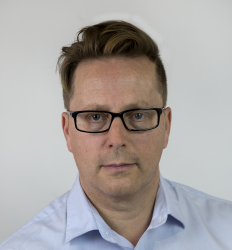 Latest posts by Houses and Holes
(see all)