But we're getting a little taste of it now, via AFR:
The unexpectedly tight liquefied natural gas market in Asia is complicating Australian regulatory efforts to prioritise the domestic market for east coast gas, helping drive up local prices for the fuel in January despite soft demand.

Imports of LNG by Japan, the world's biggest user, hit their highest in at least five years in January amid freezing weather and an outage for maintenance work at a nuclear reactor, according to consultancy EnergyQuest.

Chinese LNG demand has been surging on government-mandated coal-to-gas switching to improve air quality. Temporary production shutdowns at LNG export plants in Russia, Angola and Malaysia have also helped support spot prices early in 2018.

The Australian government's deal in early October with Queensland's LNG producers secured an agreement by the three export ventures to make gas available to east coast domestic customers before selling it on the spot market in Asia. The competition watchdog then started publishing a "reference price" for domestic gas based on the LNG spot price in Asia, putting pressure on the Queensland ventures to reduce local prices towards that level.
But that reference "netback" price – the LNG spot price less gas processing and export costs – has risen as Asian prices have increased. In Japan, prices for LNG spot cargoes rose to their highest for almost three years in January, according to the Japanese government. Stronger oil prices have also driven up LNG contract prices in Asia, making it difficult for east coast domestic gas buyers to compete for supplies.
I don't expect the LNG "tightness" to last. Indeed, I don't see any. A cold Asian Winter used to spike prices to $24Gj. Despite all of the hoopla, there is still a massive gas glut globally that is not going away: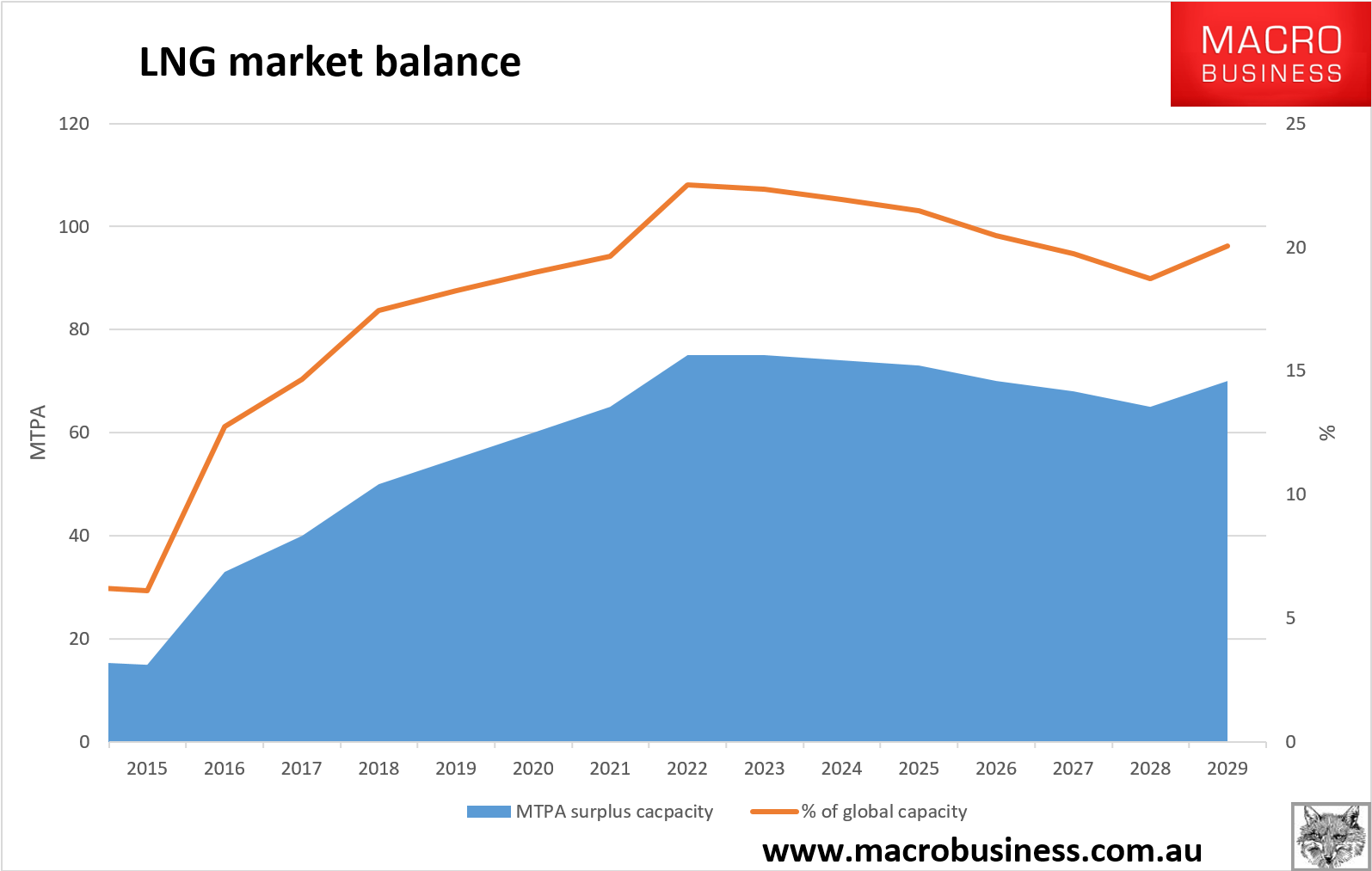 And marginal cost US gas can make it to Asia at $7Gj comfortably.
But the rising "net-back" price does present a different problem that is very likely coming. As the Australian dollar falls, the net-back price is going to rise. This is what it looks like if the Aussie dollar was to fall to 50 cents over the next few years at a constant LNG price: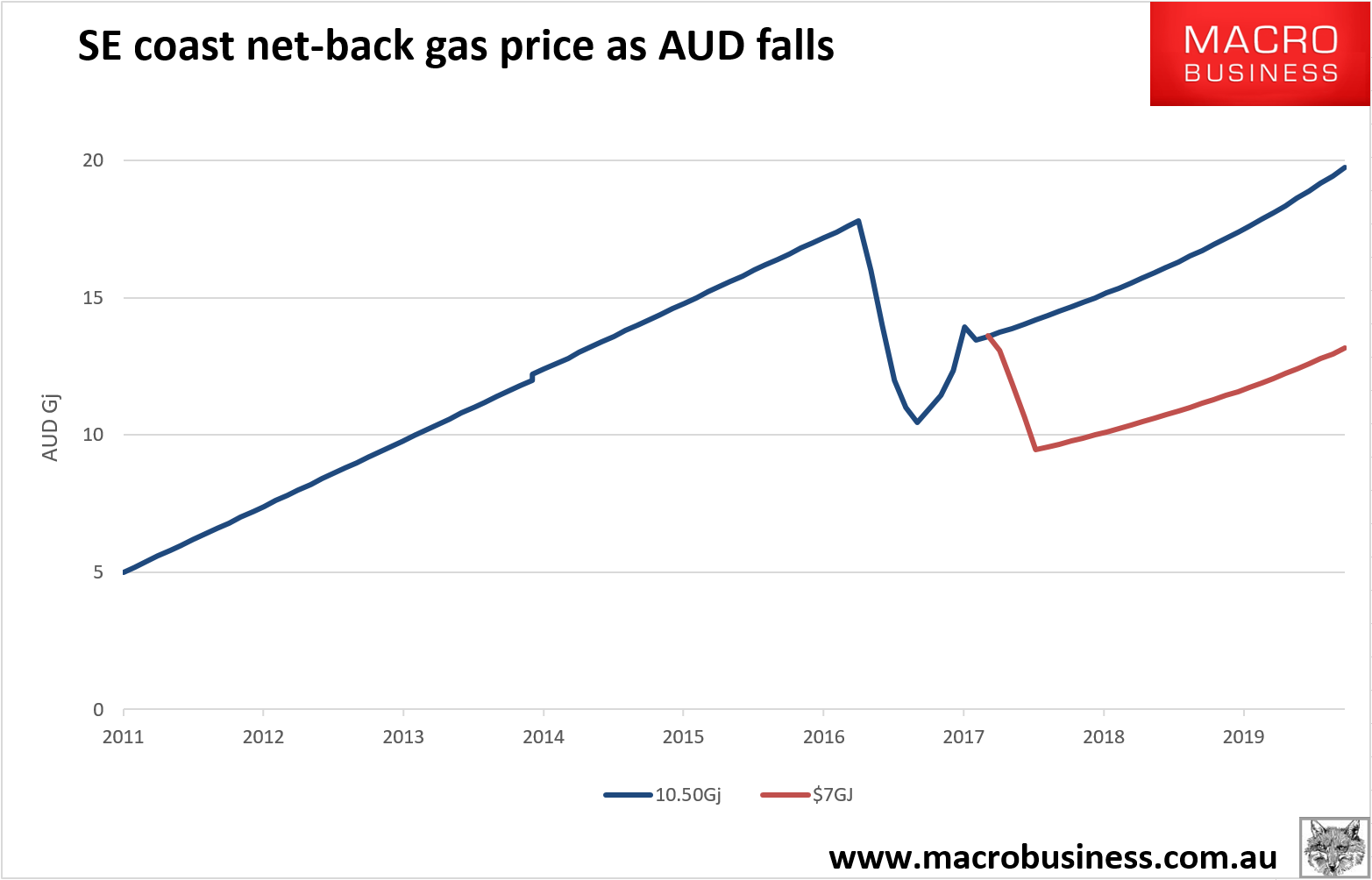 In other words,just as the economy would normally enjoying huge relief from a diving currency we'll be hit by a massive energy shock across tradeable sectors and households.
The answer is very simple. Yoke domestic reservation to a simple AUD5Gj benchmark and do not let up until it is reached and stays there. If it means force majeure on some exports then so be it. That's the company's problem. If supplies are that desperately needed offshore then prices will rise to offset any volume losses.