Back in November, Robert Skidelsky, Professor Emeritus of Political Economy at Warwick University, penned an excellent article in Project Syndicate which, among other things, explained why never-ending mass immigration pushes down wages growth:

Standard economic theory tells us that net inward migration, like free trade, benefits the native population only after a lag. The argument here is that if you increase the quantity of labor, its price (wages) falls. This will increase profits. The increase in profits leads to more investment, which will increase demand for labor, thereby reversing the initial fall in wages. Immigration thus enables a larger population to enjoy the same standard of living as the smaller population did before – a clear improvement in total welfare.

A recent study by Cambridge University economist Robert Rowthorn, however, has shown that this argument is full of holes. The so-called temporary effects in terms of displaced native workers and lower wages may last five or ten years, while the beneficial effects assume an absence of recession. And, even with no recession, if there is a continuing inflow of migrants, rather than a one-off increase in the size of the labor force, demand for labor may constantly lag behind growth in supply.
With the above analysis in mind, The Telegraph yesterday reported that UK wages are expected to lift following new curbs on immigration, which have tightened the labour market:
Businesses across Britain are short of workers across scores of sectors and at all skill levels, putting pressure on bosses to hike salaries, recruiters are warning.

Companies are reluctant to raise pay when productivity has been stagnant but have found themselves with no choice as staff, from minimum wage entrants through the professions and all the way to leadership positions, are so scarce…

Unemployment is down to a 42-year low of 4.3pc, making it hard to find workers in most regions of the UK.

Mr Green expects employers to continue to raise their salary offers to get more workers – and it may also force them to raise wages for existing employees to stop them leaving for higher offers elsewhere.

The REC found 21pc of recruiters reporting a rise in salaries awarded to new permanent staff in December compared with November.

By contrast only 4pc said starting salaries were down…

Recruiters reported sustained growth in vacancies combined with one of the biggest falls in candidate availability for two years, indicating the low level of unemployment has made it hard for employers to recruit staff.
This is basic economics: if you stem the constant flood of foreign workers, then workers' bargaining power will increase. This was explained beautifully by The Australia Institute's chief economist, Richard Denniss, in April last year, who noted that the very purpose of foreign worker visas is to "suppress wage growth by allowing employers to recruit from a global pool of labour to compete with Australian workers". In a normal functioning labour market, "when demand for workers rises, employers would need to bid against each other for the available scarce talent". But this mechanism has been bypassed by enabling employers to recruit labour globally. "It is only in recent years that the wage rises that accompany the normal functioning of the labour market have been rebranded as a 'skills shortage'".
The ABC's Carrington Clarke also explained these dynamics in detail last month:
Net migration was 245,400 people over the past 12 months — which was a 27.1 per cent increase over the year before.

That's more than the total population of Hobart in new migrants coming to the country in a single year.

This is also a huge additional supply of workers (although a proportion would be children or the elderly).

The simple economic rule of supply and demand means these new workers effectively lower the price of labour, which means lower wages…

Australia is not currently anywhere near full employment.

At 5.4 per cent unemployment, Australia is well above the US which is sitting at 4.1 per cent and the UK at 4.2 per cent.

There are currently 707,000 unemployed Australians. These are people currently looking for work.

But that's only part of the story as there are currently about 1.1 million Australians who are 'underemployed'.

These are people who are currently working (perhaps as little as one hour a week) but want to work more hours.

So the number of Australians currently looking for more work is 1.8 million.

There is still a huge amount of 'slack' in the labour market which is keeping people from getting a decent pay rise.

Companies are much less likely to offer big pay rises to workers if they know there's a big supply of other workers who are desperate for a job or more hours.

What's really worrying, is despite the Government crowing about creating '1,000 jobs a week', there are only 20,000 less unemployed Australians than there were a year ago.

The economic 'growth' hasn't made a sizeable difference to the amount of Australians unemployed and has left us with the worst wages growth since the 1960s.

Companies are benefiting from this huge increase in workers and consumers. New migrants buy more things, which helps keep the tills ringing.

And new migrants also mean more potential workers, which keeps wages down.

This can be seen in the most recent profit figures, with companies experiencing a 27 per cent increase in profits in a year while workers received less than 2 per cent in wage increases.

With 1.8 million people out of work or looking for more hours and 250,000 new migrants moving to the country each year, there's very little incentive for bosses to give workers a big rise.

Which is why, despite '1,000 new jobs a day', workers are getting a raw deal.
In short, if the Government wants higher wages growth, then it must slash immigration (both temporary and permanent).
When will the Fake Left – Labor and The Greens – stand up for ordinary Australian workers and commit to lowering Australia's reckless 'Big Australia' immigration program?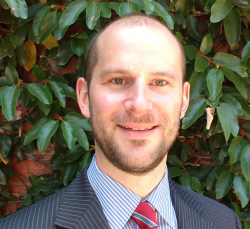 Latest posts by Unconventional Economist
(see all)