Not having a good start to 2018 (I prefer 12018, let's get the Holocene going!) for Bitcoin, with prices down more than 6% on the first day of trading. Having nearly reached $20,000 in mid-December, its now at $13,814 after almost cracking $13,000…
Chart from coinmarketcap.com:

Here's Bloombergs take on first day of year trading, not that it means much: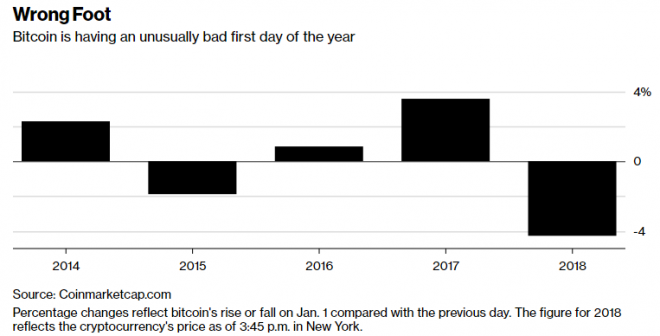 The semi-long one year chart remains spectacular: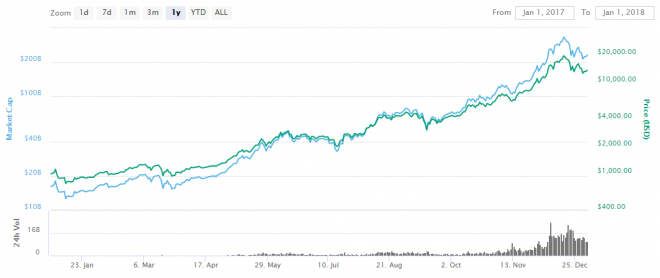 Meanwhile my favourite long term futures trader Peter L.Brandt shows the parabolic rise a bit clearer: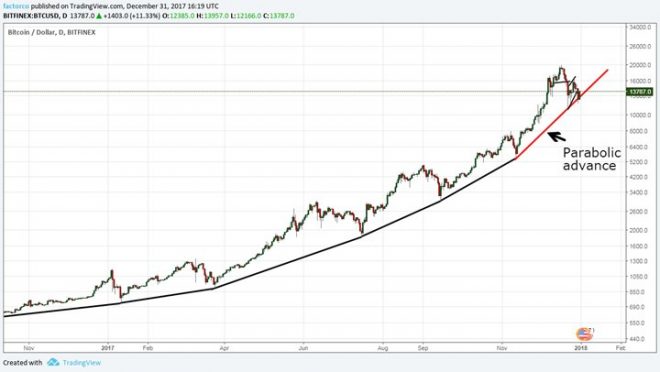 Its going to be an interesting 2018 – I've already had friends and family ask me over the Christmas break if they should buy Bitcoin. That's not a good sign – FOMO advice at Christmas parties?
Latest posts by Chris Becker
(see all)