Via The Advisor:
One Sydney-based BDM and former mortgage broker says that one in three clients are unable to obtain a loan as a result of credit tightening policies implemented by lenders.

Speaking to The Adviser, former eChoice broker and Mortgage Pros North Strathfield BDM Hank Hong said that an increasing number of his clients' loan applications are being rejected.

"It's [credit tightening] affected servicing and how much you can actually lend based on incomes," Mr Hong said.

"Certain offers that they put into place, higher living expenses, certain buffer rates, have reduced what [clients] can borrow.

"In the last 12 months, I would say one in three deals that come into my hands weren't able to [get] service[d] and weren't able to get the funds they were after.

"Two to three years ago, it was maybe one in five or one in six clients."

The BDM added that borrowers, who have previously obtained unsuitable loans, are now struggling to manage their mortgage repayments.

"Existing clients are coming back because they're not being able to service the loans that they were initially approved for because of the tightening of the service calculations," the broker continued.

"Going back two years ago, people were getting million-dollar loans — $1 million to $1.5 million — with just $80,000 incomes or combined incomes of $150,000.

"They were on fixed rates of 3.99 per cent on interest-only loans, which they could afford, but when these fixed rates come off and the interest-only comes off, those clients are going to struggle to make the P&I repayments because they haven't adapted to a lifestyle of paying principal and interest."
Westpac had the answer at Mortgage Broker but no more:
Westpac has dropped its plan to offer "instant mortgages" as banks' lending practices come under increased scrutiny.

The Australian Financial Reviewreported on 28 January that Westpac confirmed a plan to offer instant mortgages had been abandoned. The project had been active until as recently as late 2017.

The plan would have allowed Westpac to offer clients a nearly instant approval, or provisional approval.

Despite dropping the project, Westpac will continue to streamline its process for mortgage application and improve its turnaround times for housing borrowers, said the report.

The bank will go ahead with plans to extend innovations for its business clients and residential mortgage customers as it works to bolster its mortgage capabilities and protect its market share. These innovations include e-document signing and other technology-based solutions.
Bummer!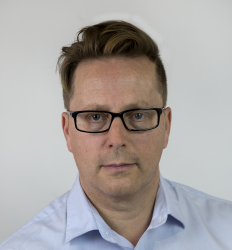 Latest posts by David Llewellyn-Smith
(see all)