In the wake of yesterday's Freedom of Information (FOI) release from the Australian Treasury, which claimed that Labor's policy to restrict negative gearing to new builds and halve the capital gains tax (CGT) discount would have a "relatively modest downward impact on property prices", would shift the "composition of ownership… away from domestic investors", would save the Budget some $3.4 to $3.9 billion per year, and that "negative gearing benefits high income families", Labor has confirmed that it will stick to the policy for the next federal election. From The AFR:
…shadow treasurer Chris Bowen said the analysis showed Labor's policy was good for housing affordability because it would take pressure off prices, change the mix of homebuyers away from investors to more first homeowners, raise billions of dollars for the budget and improve financial stability.

"I mean we have household debt amongst the highest in the OECD and while I'm always careful about my public comments and never alarmist: that is a concern… and the fact of the matter is that it's fuelled by the tax concessions in Australia and the current situation is unsustainable," he said.

"So that is why we will go to the next election with the same policy as the last election on negative gearing and CGT."

Mr Bowen aid the analysis showed the government's claim the changes would "smash" or take a "sledgehammer" to home values were "outright lies" and maintained they should still be introduced despite property prices flattening and in Sydney going backwards.

"You always get the people saying this isn't the right time. What they're really saying is, 'I don't like the policy'. When you say this is not the right time for the policy, what you're really saying is 'I don't want to see it implemented'," he said.
Labor's negative gearing and CGT reforms are no panacea for Australia's housing affordability problem. They will help at the margin but won't magically make Australian homes affordable.
Still, they are worthwhile for all of the reasons outlined by Bowen above, namely: placing modest downward pressure on house prices, shifting the composition of housing away from investors towards first home buyers, raising much needed revenue for the Budget, and improving equity.
That said, if Labor truly wants to make an impact on the housing affordability front, it needs to implement a fundamental package of reforms that targets both the demand and supply sides, including:
Normalising Australia's immigration program by returning the permanent intake back to the level that existed before John Howard ramped-up it up in the early-2000s – i.e. below 100,000 from over 200,000 currently [reduces demand];
Undertaking tax reforms like unwinding negative gearing and the CGT discount [reduces speculative demand];
Tightening rules and enforcement on foreign ownership [reduces foreign demand];
Extending anti-money laundering rules to real estate gatekeepers [reduces foreign demand]; and
Providing the states with incentive payments to:

undertake land-use and planning reforms, as well as provide housing-related infrastructure [boosts supply];
swap stamp duties for land taxes [boosts effective supply]; and
reform rental tenancy laws to give greater security of tenure [reduces demand for home ownership and reduces rental turnover].
We discuss all of these issues in detail in the below MB primer videos.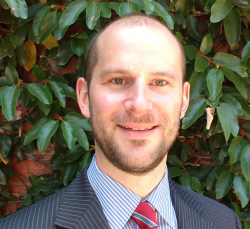 Latest posts by Unconventional Economist
(see all)