Over the past few years, Scott Morrison and Malcolm Turnbull have claimed repeatedly that Labor's negative gearing policy would destroy both the housing market and economy.
For example, in February last year, Turnbull claimed Labor's negative gearing changes would "smash the residential housing market" and warned that "every homeowner in Australia has a lot to fear from Bill Shorten".
In a similar vein, in June last year Scott Morrison stated on ABC's The Business that "Changing negative gearing is not an ambitious reform, it's a bad idea. It's going to undermine the value of people's homes and it's going to crash house prices".
Today, the ABC has released a Freedom of Information request from the Australian Treasury, which undermines the Coalition's claims about the dire impact on the housing market from Labor's proposed reforms:
The ALP's plan to restrict the tax deduction, along with halving the capital gains tax (CGT) discount, was a major issue during the 2016 election campaign.

Coalition figures have variously claimed the plan would attack the housing market with a "chainsaw", "axe" or "sledgehammer", and would bring Australia's economy to a "shuddering halt".

But after winning a two-year legal fight, the ABC can reveal Treasury officials in early 2016 gave very different advice to Mr Morrison.

"The ALP policies could introduce some downward pressure on property prices in the short term, particularly if the commencement of the policy coincides with a weaker housing market," they wrote.

"In the long term, increases in taxation on rental property could have a relatively modest downward impact on property prices"…

Changes to negative gearing in the 1980s, and the introduction of the CGT discount in the 1990s, had "little discernible impact on the market", officials noted.

"Overall, price changes are likely to be small, though the composition of ownership may shift away from domestic investors"…

Shadow Treasurer Chris Bowen said the document showed the Government had lied to the public.

"The most important thing about these documents is it goes to Scott Morrison and Malcolm Turnbull's character," Mr Bowen told AM.

"They knew they were just engaging in a political smear and scare campaign, they knew it wasn't backed by the facts … during an entire election campaign.

"All these claims were a lie, and Treasury analysis showed that, and the Treasurer was aware of it"…
The full document is available here.
Let's not forget that Malcolm Turnbull's 2005 Tax Policy Paper described negative gearing and the CGT discount as a "sheltering tax haven" that is "skewing national investment away from wealth-creating pursuits, towards housing", and has caused a "property bubble".
For MB's view on this issue, watch our latest negative gearing primer: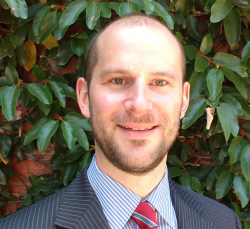 Latest posts by Unconventional Economist
(see all)