The IEA is on the charge about  the re-engagement of US shale oil as prices reach two year highs, which heightens the downside risk to both the market price and OPEC countries. From Bloomberg:
U.S. oil output is set for "explosive" growth this year as prices rally, the International Energy Agency said on Friday. That was just one of a chorus of voices from Goldman Sachs group Inc. to OPEC itself warning of a looming output surge reminiscent of the "heady days" of the first shale boom.

As the Organization of Petroleum Exporting Countries and allies including Russia gather in Oman this weekend, achievements including a three-year high in oil prices and rapidly dwindling supply glut may be overshadowed by the risk of becoming victims of their own success.

 

"The big 2018 supply story is unfolding fast in the Americas" the IEA said in its monthly report. "Explosive growth in the U.S. and substantial gains in Canada and Brazil will far outweigh potentially steep declines in Venezuela and Mexico."
OPEC is more sanguine on the supply response from non-OPEC countries, and combined with the disastrous situation in Venezuela, are not as pessimistic as IEA, who indicate that US output could overtake the Saudi's or even Russia.
The last time OPEC ignored the impact of the elasticity of supply from US shale producers, the bottom fell out of the oil price and so did their individual external accounts: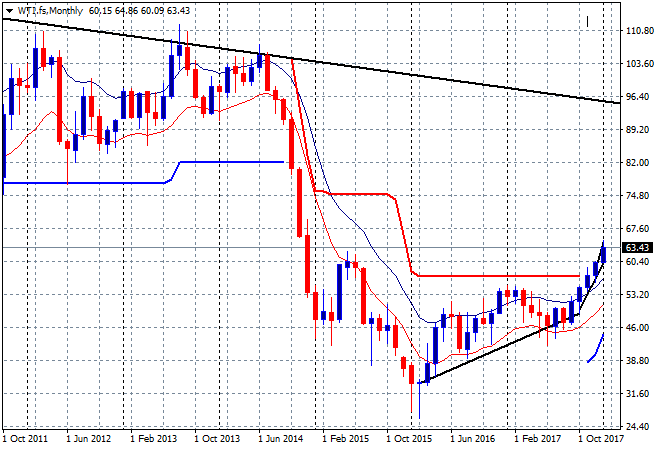 Oil prices are known to rise and fall faster than anyone can imagine.
Latest posts by Chris Becker
(see all)