As the Aussie dollar makes new highs, going through 79 cents against USD, Bitcoin and other cryptocurrencies have sold off once again.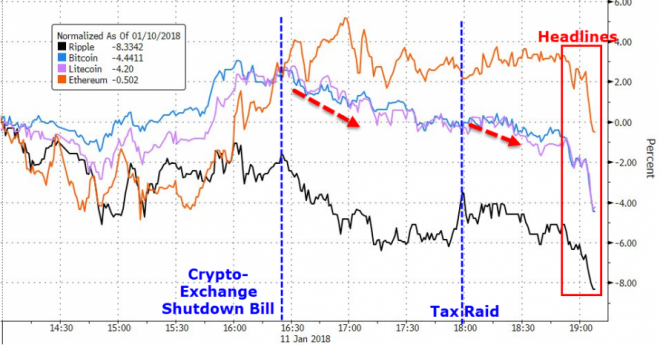 It doesn't take much for the volatility to spike with news – rumors actually – that the South Korean Government is flagging a potential a ban on cryptocurrency trading, sending bitcoin prices down over 20% in Korea itself and almost below $13000USD in aggregate: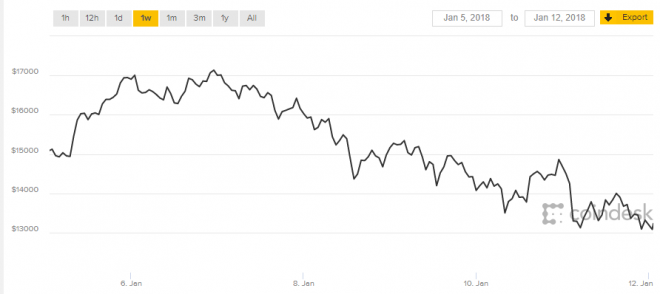 That puts it down nearly $4000 or over 20% since the start of the year!
The thing is, as much as its easy to write about the demise of Bitcoin, this sort of volatility is quite normal.
Check out this epic drawdown chart compiled by the Orcam Group via Bloomberg: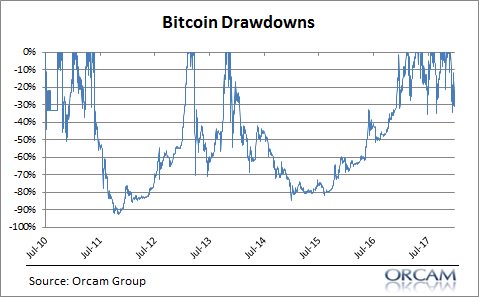 This volatility is only likely to grow as more and more governments and regulatory authorities make the quick dash to try to control the cryptocurrency world, as always, too late.
Latest posts by Chris Becker
(see all)