This site has argued repeatedly that a university degree has lost its value as graduate numbers have exploded, despite the significant cost to both students and the Budget.
Thanks to the uncapping of university places, allowing universities to recruit as many students as they can fit in order to accumulate HELP/HECS funding, actual tertiary entrance scores have plummeted, meaning every person and their dog can now get a degree, devaluing their worth in the process.
In turn, higher education in Australia is no longer about boosting the nation's productivity, but rather teaching as many students as possible to accumulate fees through the Commonwealth government's HELP/HECS scheme, as well as from overseas students.
Indeed, the Productivity Commission's recent report showed that employment outcomes for full-time graduates "have been getting worse", whereas a quarter of recent graduates believed their degrees added no value:
For those who do complete their degrees, post graduation outcomes have been getting worse. Full-time employment rates for recent graduates have been declining, even as the Australian economy has continued to grow (figure 3.3). Many of those who do not work full-time are not in that position by choice, with the underemployment ratio among graduates at 20.5 per cent in 2016, compared with about 9 per cent in 2008. Graduate starting salaries have also been growing slower than wages across the broader economy (declining from nearly 90 per cent of average weekly earnings in 1989 to about 75 per cent in 2015)…

Further, over a quarter of recent graduates believed they were employed full-time in roles unrelated to their studies, to which their degree added no value. To the extent that someone without a costly university education could have undertaken these roles, this can then have cascading employment and income effects down the skills ladder.

Many employers are also not satisfied with the quality of recent graduates, with about one in six supervisors saying that they were unlikely to consider or would be indifferent to graduates from the same university…

University students are also not satisfied with the teaching in their courses…
Today, The Australian's Adam Creighton reports that the value of Australian university degrees in the workplace has come under scrutiny following the release of a new survey showing that a significant share of graduates believe their university degrees were "not at all" important to their job:
The university sector is held up as a great ''export industry'' but one wonders how much quality education we're really selling when more than half of employers think the bulk of graduates' degrees aren't vocationally useful.

The government's latest survey of employer satisfaction, out today, appears to give a big tick to the nation's universities: 84 per cent of businesses said they were satisfied with the attributes and skills of the graduates they hired.

The fine print is more sobering: most businesses thought qualifications in ''management and commerce'' and ''society and culture'' weren't important. And graduates themselves in those areas were even more scathing, with barely 40 per cent suggesting they were important to their job.

If these management, commerce and arts courses aren't providing useful vocational skills, and — forgive me for being cynical — if they aren't fostering a capacity for innovation in graduates that stands to benefit us all, then why are taxpayers subsidising them so lavishly? More than 11 per cent of graduates surveyed, which would mean about 33,000 a year at current enrolment levels, said their degrees weren't "at all" useful for their job…

The proliferation of dubious degrees alongside the even faster growth of high-fee-paying, non-English-speaking students has eroded the quality of Australian university education…

Except for highly specialised fields such as engineering and medicine, university is a signalling exercise… There must be more efficient ways for the diligent and able to signal this to potential employees than by spending more years obtaining more credentials at huge public and private cost.
Spot on. Degrees will continue to lose their value as long as the universities continue to lower education standards and  'print' degrees en masse, flooding the labour market.
The government should shift its focus to the vocational TAFE sector where there are genuine skills shortages.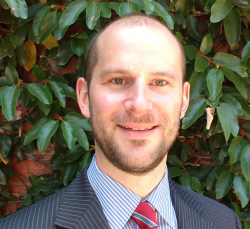 Latest posts by Unconventional Economist
(see all)