Via the AFR:
A top former intelligence official believes there is evidence that Labor senator Sam Dastyari was deliberately targeted by the China government to advance its interests in Australia.

"There is evidence that he may have been recruited as an agent of influence," said Ross Babbage, a former head of strategic analysis at the Office of National Assessments, the government's peak intelligence adviser. "That's my belief."

Being an "agent of influence" doesn't mean the 34-year-old senator was spying for Beijing. Instead, it refers to a global campaign to build long-term support for China and its policies, and collect information, around the world through business and political relationships.

Senator Dastyari resigned as deputy opposition whip last week after it was reported he told a Chinese businessman who has cultivated ties with Australian politicians, Huang Xiangmo, that his phone might have been tapped and he advocated for China's position on the South China Sea against his own party's policy.

Mr Huang until recently was president of a lobby group that intelligence experts believe is part of a global campaign run by the Chinese Communist Party's United Front Work Department, which seeks to advance the party's political interests.

Mr Huang has previously denied he has done any work for the United Front Work Department.

"Dastyari is clearly developing a close relationship," with Chinese interests, said Dr Babbage, now an Australia-based senior fellow at a US think tank, the Centre for Strategic and Budgetary Assessments. "But they are very heavily involved in this activity which is part of the United Front Work Department and directly controlled by it.
And he's still in parliament. Is this why? At Domainfax:
Labor leader Bill Shorten visited Huang Xiangmo at his Sydney mansion to secure political donations several months after Labor officials were warned the controversial business figure was of interest to ASIO over links to the Chinese government.

Fairfax Media can reveal Mr Shorten – along with his family – travelled to the tycoon's Mosman home in March 2016, seeking help to fund Labor campaign ads for the widely expected double dissolution election in July.

The visit was well after a 2015 briefing where representatives of the three major parties – including the then ALP national secretary George Wright – were warned by ASIO of Chinese interference in Australian politics via massive cash donations. During the briefings, ASIO director-general Duncan Lewis told party officials the agency was concerned about Mr Huang's opaque ties to the Chinese Communist Party.
I mean, WTF? We've got former foreign minister Bob Carr running around attacking the US and defending China at every opportunity from a perch in a think tank founded with Mr Huang's dough (since resigned).
Paul Keating is likewise living in the eighties with endless declarations  of "Asian engagement" that has long since passed its use by date.
The entire party supports mass immigration to the ends of the earth with no policy redress for what will be the outcome, a burgeoning Chinese economic influence that will overrun strategic orientation. It is also resisting the current push by Coalition to enter the Indo-Pacific democratic Quadrilateral.
Yes, the Chinese dough has percolated the Coalition as well but it's instincts are stronger for the US alliance, which is what this is all about. Today:
The Turnbull government will ban foreign donations to Australian political parties, introduce new laws targeting spies and foreign interference, toughen laws that ban disclosure of classified information and make it a crime to support foreign intelligence agencies.

The sweeping package of counter-intelligence law changes, which follows a lengthy review led by Attorney-General George Brandis and which is designed to stop interference in Australia's democratic institutions, will be released in the final week of Parliament for 2017.
And more:
A reconvened security grouping comprising Australia, the United States, India and Japan is seeking to bolster infrastructure lending across the region, in an effort to counter China's use of major projects to gain influence.

The Australian Financial Review has been told the proposal was discussed when the reformed group met for the first time on the sidelines of the East Asian Forum in Manila last month.

"They want to ensure there is another option on the table to fund infrastructure, not just what the Chinese are offering," said one personal familiar with the discussion who asked not to be named.
Labor and China are not so obviously separable at this juncture.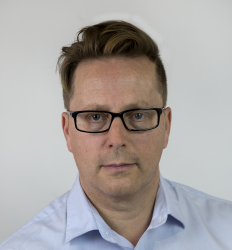 Latest posts by Houses and Holes
(see all)