In the wake of the Productivity Commission's latest Shifting the Dial productivity review report, Griffith University economics professor, Ross Guest, has joined the chorus lambasting the dilution of Australian university standards and the weakening of jobs prospects for graduates. From The AFR:
Ross Guest agreed universities were overly focused on research and said it was because teaching quality was not properly measured and reported.

"Universities don't get funded for teaching quality because we haven't found generally accepted, robust ways of measuring teaching quality," he said.

"We should work on that. Universities ought to be spending more of their resources teaching so that graduates are better prepared for the labour market"…

Professor Guest said lower rates of graduate employment, less attractive salaries and a growing incidence of under-employment were mathematical certainties in an environment where universities were producing more graduates for the same number of jobs available.

"It was never a very sensible idea in my view," he said, referring to the Gillard-era policy of deregulating university places. "It was never a very good return on investment for either the taxpayer or the student."

Professor Guest said the PC was "brave" to highlight the shortcomings of the university sector.

"We've got business graduates who are essentially personal assistants, admin officers," he said.

"I'm thinking of one or two in particular. They're really smart young people but they're taking jobs that don't need the qualifications that they've got"…
Indeed, the Productivity Commission's latest report showed that employment outcomes for full-time graduates "have been getting worse":
For those who do complete their degrees, post graduation outcomes have been getting worse. Full-time employment rates for recent graduates have been declining, even as the Australian economy has continued to grow (figure 3.3). Many of those who do not work full-time are not in that position by choice, with the underemployment ratio among graduates at 20.5 per cent in 2016, compared with about 9 per cent in 2008. Graduate starting salaries have also been growing slower than wages across the broader economy (declining from nearly 90 per cent of average weekly earnings in 1989 to about 75 per cent in 2015)…

Further, over a quarter of recent graduates believed they were employed full-time in roles unrelated to their studies, to which their degree added no value. To the extent that someone without a costly university education could have undertaken these roles, this can then have cascading employment and income effects down the skills ladder.

Many employers are also not satisfied with the quality of recent graduates, with about one in six supervisors saying that they were unlikely to consider or would be indifferent to graduates from the same university…

University students are also not satisfied with the teaching in their courses…
Thanks to the uncapping of university places, allowing universities to recruit as many students as they can fit in order to accumulate HELP/HECS funding, actual tertiary entrance scores have plummeted, meaning every person and their dog can now get a degree, devaluing their worth in the process.
What has effectively occurred in Australia is a form of  university 'quantitative easing', whereby a university degree has lost its value as graduate numbers have exploded, despite the significant cost to both students and the Budget.
Sadly, higher education in Australia is no longer about boosting the nation's productivity, but rather teaching as many students as possible to accumulate fees through the Commonwealth government's HELP/HECS scheme, as well as from overseas students.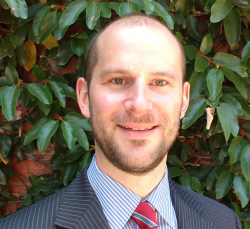 Latest posts by Leith van Onselen
(see all)