Jacinda Ardern, legend:
New Zealand prime-minister-elect Jacinda Ardern has described capitalism as a "blatant failure" in the country, nominating poverty and homelessness as her priorities when she takes office.

Speaking in her first sit-down interview, on TV3's The Nation, Ms Ardern said New Zealanders were not feeling the benefits of prosperity. Asked if capitalism had failed New Zealanders on low incomes, Ms Ardern was blunt: "If you have hundreds of thousands of children living in homes without enough to survive, that's a blatant failure. What else could you describe it as?"

"When you have a market economy, it all comes down to whether or not you acknowledge where the market has failed and where intervention is required. Has it failed our people in recent times? Yes.

"Wages are not keeping up with inflation (and) and how can you claim you've been successful when you have growth at roughly 3 per cent, but you have the worst homelessness in the developed world?"

Real measures that the public can rate the government on are important, Ms Ardern said, citing improved waterways, child poverty, homelessness and building 10,000 new homes every year to judge them on.
Via the ABC:
So why did Mr Peters choose to back Labour and not the outgoing National Party that gave him his political start four decades ago?

The answer: policies and power.

Labour will give him more of what he wants on both those fronts, though the exact details of any agreement are still to come:

four cabinet posts, with Mr Peters likely to become deputy PM
a crackdown on foreign ownership of residential and farm land (NZ First wants a ban)
deep cuts to migration, particularly of low-skilled temporary workers
ensuring people can retire at 65 and access publicly funded superannuation
a better deal for tertiary students (Labour's promising three years of free tuition)
more affordable housing
a huge boost in police numbers

But there's more to it than that. He wants change. And, at 72 years of age, he's thinking of a legacy.

The man who can tear shreds off political opponents and questioning journalists says he wants a kinder capitalism.

"Far too many New Zealanders have come to view today's capitalism not as their friend but as their foe, and they are not all wrong," he said.

"Capitalism must resume a human face."

And humanity is what Jacinda Ardern brings in spades, as she demonstrated so clearly on the campaign trail, with her ready smile and warm embrace.
Fantastic policy. Ardern is more Left than I am but I can recognise genuine values when I see them. Mighty congratulations should go to Winston Peters for seeing it too. Compared with the National's  Bill English and his hypocritical sellout to ponzi-growth it was a no-brainer. The only wonder is the NZ people didn't put Labour in directly.
The NZ political economy is now a shining beacon to the Australia Left, which is hopelessly lost in the dark of an identity politics that has launched a rabid class war on our most vulnerable classes and youth.
Lefty totem The Guardian summed it up on the weekend, obsessing over interest groups as usual, hardly glancing at the revolution over the pond: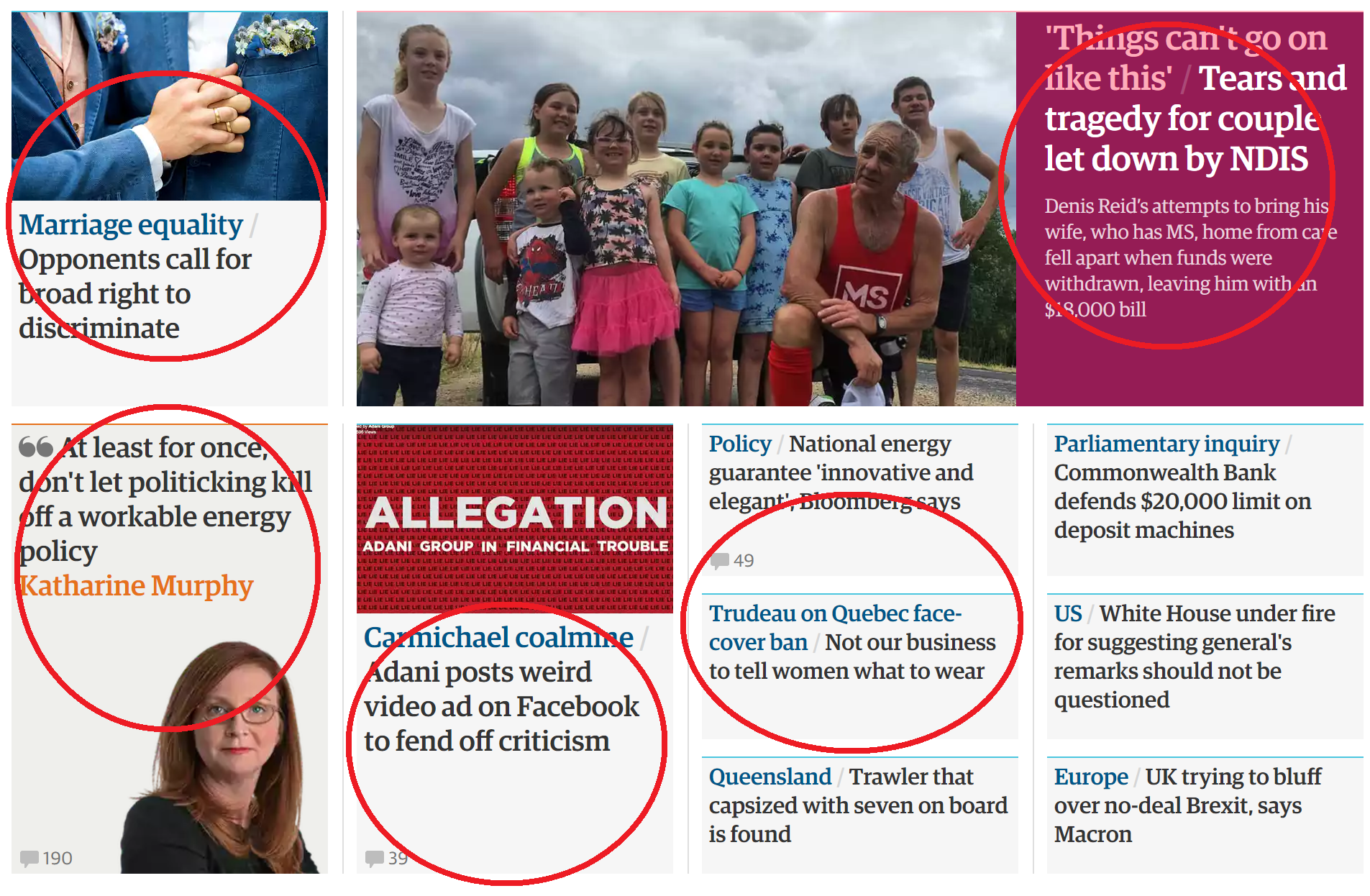 Bleeding heart leftie, Rob Burgess, was tilting at Catholic windmills, haplessly oblivious to the rising Leftist power on his doorstep:
The Catholic Church has chosen 'national anti-poverty week' to promote a powerful idea that would stop politicians using vulnerable Australians as political footballs.

Through its peak national social services body, Catholic Social Services Australia (CSSA), it has called for an independent commission to "develop evidence-based benchmarks to ensure that income support payments are adequate for people to live a frugal yet dignified life, and have realistic opportunity of securing a job".

CSSA's phrase "frugal yet dignified" pretty much says it all.
Centre-Left feminist Jessica Irvine was busy burying the triumph of the sisterhood under a steaming pile of Australian Treasury propaganda:
It's the biggest challenge bedevilling the Australian economy today: why is wage growth so low?

Australia's jobless rate has tumbled to a fresh low of 5.5 per cent, we learnt this week, but signs of life in pay packets have yet to emerge.

RBA Governor Philip Lowe says high household debt and low wages growth continue to be problems for the economy, with household borrowing outstripping the growth in hourly earnings.

It's too dramatic to say that wages have stagnated. Pay packets are still growing, by a bit under 2 per cent a year.
All three should be screaming the Ardern success and agenda from the rooftops.
Jess Irvine's failure explains why they' are not. Her dumb recycling of Treasury rubbish aims to hide how bad things are for Aussie workers rather than address it. The Wage Price Index referred to is rising but that does not account for job rotation from higher paid to lower paid jobs post mining-boom. When we add that, wages are falling in outright nominal terms for the first time in recorded history: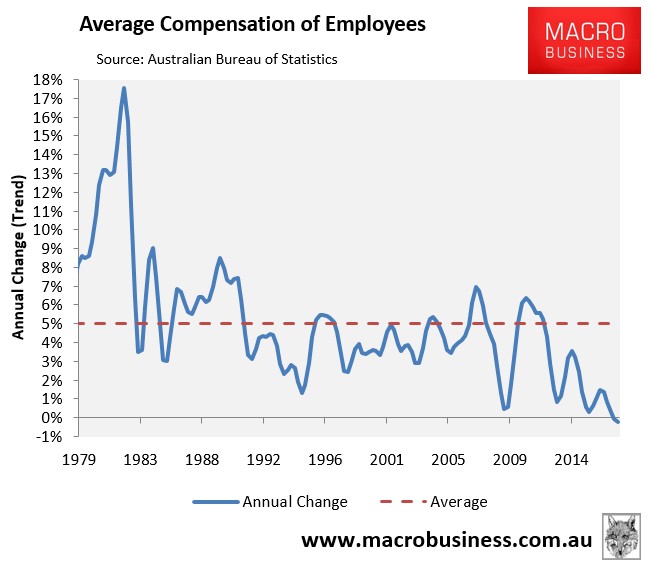 The horrible Irvine snow-job went on:
In a recent speech, Treasury's deputy secretary, Macroeconomic Group, Nigel Ray, offered some fresh and valuable insights.

In short, Ray reminds us that recent times have been anything but ordinary – the world economy is still buffeted by the fallout from the global financial crisis.

…It is the impact of this mining boom that must be understood before one can make much sense of wages today, he says.

The impact on wage gains for households was profound.

Significantly, the boom hit at a time when Australia's jobless rate was already very low. The massive ramp-up in investment in new mining projects in the mid-2000s created a surge in demand for workers in an already tight labour market.

Workers able to fly in and out of mining towns were rewarded with lucrative contracts, famously earning $150,000 a year for driving largely automated monster mining trucks.

…wages relative to the prices that consumers pay for goods and services –has been largely flat since the peak in the terms of trade," says Ray.

"This is a very unusual event.  We have to go back to the years following the recession of the early 1990s to find another example in Australia."

But far from being a cause for concern, Ray says this subdued growth in labour costs has actually been one of the key ways the Australian economy has adjusted so well to the end of the mining boom.

…As the unemployment rate continues to fall, there is good reason to hope there are more normal days ahead.
The main problem with this analysis is this: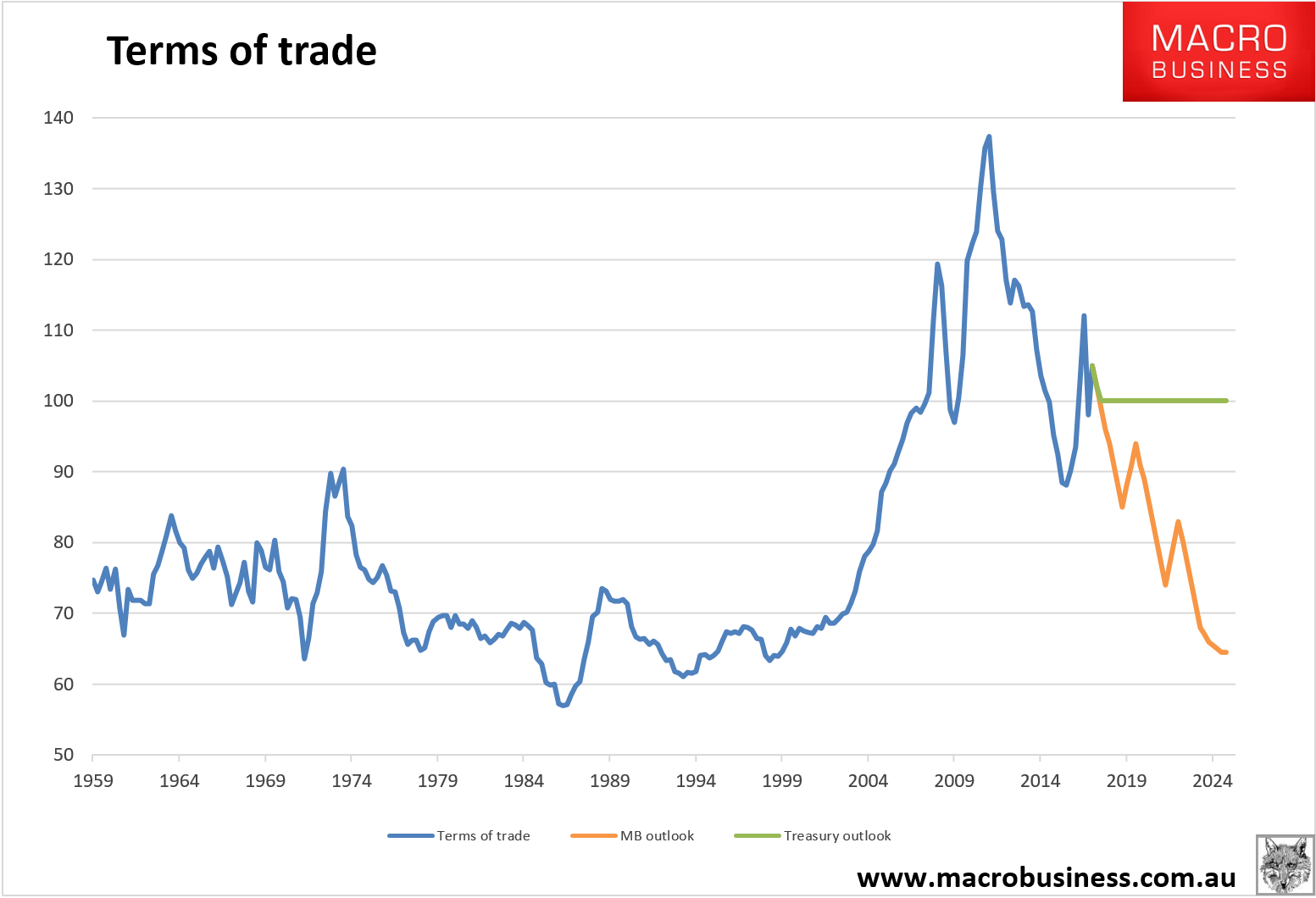 Is it reasonable, defensible or responsible to expect the terms of trade to remain above its highest boom points in history in perpetuity? No, Treasury has botched it and is covering it up.
We can add that we're also going through a second and so far roundly ignored structural adjustment: reductions in the pace of growth of household debt, which is about to turn much slower again, so more slack is guaranteed.
The question is, how does one best manage these structural adjustments? Both booms leave your economy very inflated and its cost structure uncompetitive. So the way to fix it is to engineer a real exchange rate adjustment that enables export and import competing businesses to grow again.
To do that you do is this:
explain it the people so that the burden of adjustment can be shared appropriately to stabilise the political economy;
support the vulnerable;
boost productivity reform so that as much of the adjustment as possible can be absorbed by efficiency gains;
contain asset prices to improve competitiveness;
contain other input prices like energy;
pursue weak dollar policies to ensure that as much of the deflation is absorbed externally as possible;
use fiscal stimulus to absorb labour market slack as the private sector deflates and deleverages, and
ensure industrial relations fairness so that capital doesn't force the entire adjustment onto labour.
What have we done?
raised expectations with parlour tricks and cheap excuses that of course failed, destabilsing the political economy and throwing out multiple governments;
blamed the vulnerable;
zero productivity reform;
deliberately juiced asset prices with failed credit containment and mass immigration;
blown energy prices sky high;
pursued strong dollar policies at every quarter;
deployed fiscal austerity (until recently), and
trashed the industrial relations structure via mass visa rorting.
In fact, pretty much the only economic input cost we've let deflate is wages and by doing so have launched a ribald class war on labour to take the full brunt of the structural adjustments emanating from the end of the mining and household credit booms. It is especially bad for lower income workers and youth. We may see some ebbs and flows in wages growth but they are not going to lift in trend terms until we change our policy remedies specifically to redirect the adjustment to a fair share for capital by shifting to the above list of aims.
There is little recognition of this in the open borders loons that run the post-Australian Labor party. Nor, perversely, the supposed more traditional Left Greens. There is none of their media cheerleaders. Their defensiveness about special interest groups has unwittingly led them into an alliance with the rentier capitalists that are sucking dry working people, low income households and youth.
I'll tell you where social advancement, higher welfare, higher wages and, ironically, a lower currency to improve competitiveness, is going to improve the lot of these working classes. In NZ, where they have a political party that knows what class warfare looks like, that isn't hung up on not being labelled racist, that isn't in the thrall of vested interests and is not afraid of a good dollop of economic nationalism.
Jacinda Ardern has exposed the hypocrisy, feeble-mindedness and moral cowardice of Australia's entire pathetic Fake Left.
Bloody legend.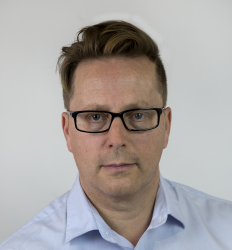 Latest posts by Houses and Holes
(see all)