Marvel at the madness of crowds: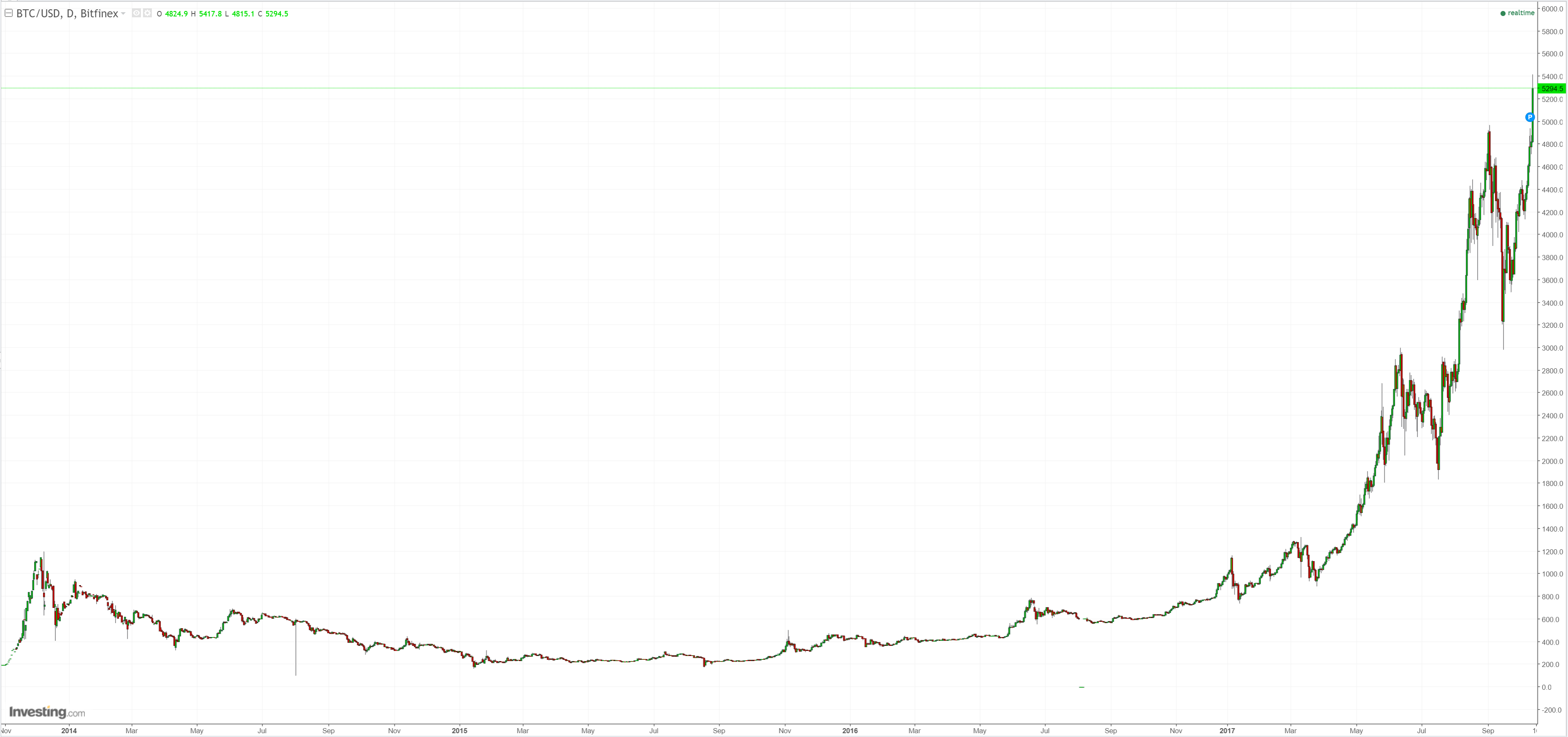 All time highs. I've been wonder lately at what point BTC becomes too-big-to-fail. But I don't think such a thing is possible unless it infects the traditional banking system. The question is more when does it become too big to succeed? Via The Guardian:
Kenneth Rogoff, a professor of economics and public policy at Harvard University and a former IMF chief economist, has predicted that the technology behind cryptocurrencies will thrive, but the price of bitcoin will collapse.

"It is folly to think that bitcoin will ever be allowed to supplant central bank-issued money," he wrote in the Guardian this week.

"It is one thing for governments to allow small anonymous transactions with virtual currencies; indeed, this would be desirable. But it is an entirely different matter for governments to allow large-scale anonymous payments, which would make it extremely difficult to collect taxes or counter criminal activity."
It's both a pyramid scheme and a bubble!