Weeoo, weeoo, weeoo. Lol:
I have a "liar loan" – a mortgage based on less than absolutely factual information. I've pretty much always had liar loans. And I recently obtained a "liar credit card". So what?

Given readers' (and therefore the media's) love of stories that combine housing and doomsday scenarios, investment bank UBS received saturation coverage with its idea that $500 billion in "liar loans" are a hanging over the Australian housing market, set to come crashing down on the economy at the first hint of trouble and damn us all to hell.

Oh, I don't doubt that a fair proportion of mortgage applications are less than "completely factual and accurate". On the basis of a survey (yes, yet another survey) of 907 people who said they took out a mortgage in the past year, UBS reckons 32 per cent of mortgage applications are less than totally ridgy-didge.

Mine have never been. Do you know with complete accuracy what your monthly expenses are? I don't. Faced with another interminable form, I make a rough guess. It would not be accurate. I'm very impressed that 67 per cent of the UBS survey respondents claimed they really know – more power to them and an apparent ability to budget that eludes most of us.

…Given the Australian Securities and Investments Commission and the Australian Prudential Regulation Authority are waving their sticks at the banks and the institutions themselves having the odd concern in the present open season on bank bashing, it is very reasonable to think there's been a tightening of prudential standards – but the UBS crew would have you believe the opposite has happened, that standards have loosened.

I don't believe it. And the evidence that actually exists – as opposed to anecdotes – indicates we're far from being awash in American-style liar loans.

Loans that are in real stress – not the vague, concocted "I don't have spare cash" mortgage stress purveyed without questioning by 4Corners last month – are running at a relatively low level. Most of the real stress is in Perth and towns that were dependent on the resources construction boom, the relatively limited areas that have seen a rise in unemployment. Nationally, we're doing rather well.

…It's nine years since Steve Keen's infamous 60 Minutes interview scaring people about an imminent 40 per cent crash in housing prices with Armageddon to follow. And in between there have been interminable Harry Dents and perma-bears promising that, any day now, Australian housing and banks were set to implode. We're still waiting.
Meanwhile, back at the UBS survey – really? We're surveyed to death. How many people want to do the work to supply detailed financial information about their mortgage application and, apparently, admit they lied? Something isn't adding up.

…And then there's the UBS claim that people were actually finding it easier to get mortgages this year than last. Hmmm – how many people in their survey took out a mortgage in 2016 and took out another one in 2017? Just wondering.

No, it doesn't seem credible – altogether too amazing that prudential standards have gone in the opposite direction to the pressure being applied. Maybe that's why it was such big news.

And it looks like I'm not the only one that doesn't believe it. In the two days says the UBS survey was the front page lead, bank shares have done very nicely indeed. CBA, the bank with the biggest housing book, has seen its shares rally three per cent. ANZ, the one allegedly stuffed with liar loans is up nearly two per cent.

No, the market doesn't believe it either.
I noted this morning the strangely calm reaction of debt markets, especially so versus last year's Tepper/Hempton sting. I take little comfort from it and put it down to Australia's relatively good global position in the dash for EM cash right now.  It's not that markets don't believe UBS, they just don't care while money is being made.
Bubbles like that in Australian housing are only possible with mass fraud so it is perfectly logical to find it. It'll matter when it does. It sure seems to matter to locals: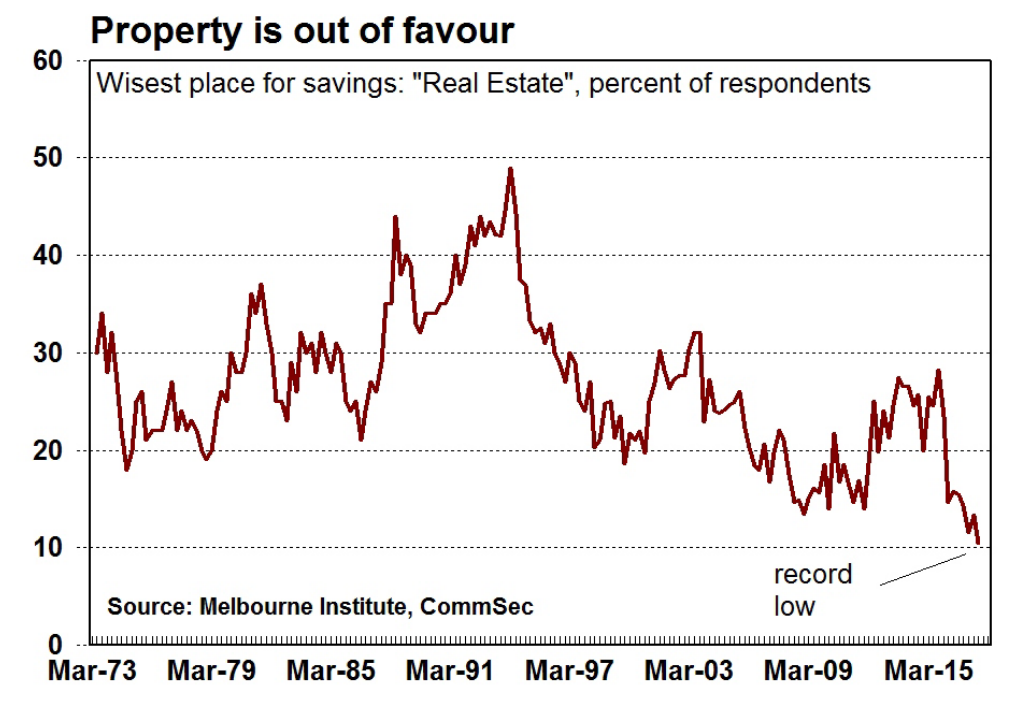 In the meantime, perhaps somehow can arrest the Pascometer for repeatedly defrauding his lender.
Weeoo, weeoo, weeoo.