Via The Guardian comes Andrew Leigh:
The government should combat backlash against globalisation by increasing redistribution and investing more in social programs in areas with new migrants, the shadow assistant treasurer, Andrew Leigh, has argued in a new paper.

In Choosing Openness, a Lowy Institute paper released on Wednesday, Leigh argued that Australia should resist a global trend to put up barriers to foreign investment, trade and immigration.

Leigh said closed societies, such as Australia under the White Australia policy and before trade liberalisation started in the 1970s, were "poorer and less dynamic" than open societies.

Leigh acknowledged that globalisation "raises average living standards, but some people can be hurt".

"Redistributing part of the gains from openness from the winners to the losers is not just a matter of fairness. It is essential if the beneficiaries want to avoid a populist backlash," he said.

Citing the election of Donald Trump, Britain's decision to exit the European Union and the rise of rightwing parties in Europe, Leigh warned that "rightwing populists thrive on conflict and exploit our basic human instinct to hunker down in the face of difference".

"These populists reject the idea of challenging choices and tricky trade-offs. Their promise is that once the corrupt elites have been overthrown, the virtuous voters can have everything they want."

Leigh said although increasing trade with countries with lower wages had contributed to the decline of manufacturing, factory jobs were disappearing worldwide because of automation.

He said house prices had risen from two-and-a-half times average household income in the 1990s to a "record high" of 5.1 today. But he accused Dick Smith of perpetuating a "myth" that 95% of the rise in house prices had been caused by immigration.

Leigh blamed lagging rates of home construction and a rise in investors purchasing property at the expense of first-home buyers.

Leigh said studies had found diverse groups performed better in problem-solving, showing the benefits of immigration, but conceded "one concern about immigration does seem to be well-founded".

"At least in the short term, migration appears to reduce the strength of community," he said, citing his own research as an academic a decade ago which found in neighbourhoods where more languages were spoken, people were less likely to trust one another.

Leigh said "that hunkering down in the face of diversity is a short-term response, not a long-term one". Over time, successive groups of migrants were first distrusted but now accepted.

"The melting pot works, but perhaps at a slow simmer rather than a quick boil," he said.

The government should "help the melting pot boil faster" by encouraging volunteering and focusing grants for community groups on areas with the most migrants, Leigh said.

Australia should be wary of working holiday-maker agreements with countries where there is an "imbalance" of people wanting to come to Australia because the programs will become a source of "cheap labour" rather than a genuine reciprocal arrangement, he said.

"Reports of underpayment and abuse suggest a need for more spot checks on employers, and improved channels for temporary migrants to report wrongdoing without jeopardising their visa extension."

Instead, Leigh suggested expanding the seasonal worker program for Pacific migrants which he said has "significantly lower reports of worker exploitation".

Leigh said foreign investment was "about as popular as cane toads and fire ants" but warned, without it, Australia would "either have one-ninth less investment or domestic savings would need to rise dramatically".

He warned against glamourising local ownership, arguing that barring foreign investors could contribute to market concentration. "Indeed, a fresh overseas owner who doesn't have other interests in Australia is less likely to abuse their market power than a mogul who already has investments throughout the economy."
Some of these arguments are valid in an economic sense and some are not. Free trade is a benefit. Cross-border investment is as well so long as it is channeled towards bringing more productive capacity, not just a change in ownership or triggering endless debt accumulation. It is not a net benefit to the existing population if it is allowed to take a key role in asset markets such as housing resulting in the pricing out of local youth.
Immigration can also be a benefit to the standing population in certain circumstances, increasing people to people links for trade and helping mitigate inflationary labour market outcomes during supply shortages.
However, notice how each of these needs to be taken on its merits. As circumstances shift in any political economy, so too do the cost benefit analyses of the three dimensions of globalisation that Leigh conflates. Appropriate policy-making responds to any shifting context to ensure maximum equity and utility for the polity. It doesn't just mindlessly repeat dogma.
So, amid the conditions of today we have to ask is Leigh right or wrong? Free trade remains an intrinsic good that boosts productivity and ensures the lowest cost goods are available to the greatest number of people. Yet when large classes of working class people are displaced by it then extra effort has to be made to ensure that those workers are supported into their transition to new careers.
During such a period of oversupply of labour and wage lowflation does it make sense to accelerate immigration? Obviously not.
When that process is also increasing the illicit flow of cross-border funds into non-productive assets essential to household utility, such as houses, increasing prices thereof even as wages lag, does that make sense? Obviously not.
When a broken political economy prevents the apposite levels of planning and investment needed to ensure globalisation contributes to local amenity, such as in the provision of infrastructure and other public services, does it make sense to persist with it with one's eyes closed? Obviously not.
Globalisation is not some intrinsic good that should never be modulated to maximise its benefits and minimise its costs. That path leads you to an impasse rather similar to what we have today in which large marginalised local populations rightly revolt against the blanket application of such dogma and the elites that promulgate it. Given said elites point blank refuse to acknowledge that there are big downsides to manage as globalisaiton advances, those that resist it have little choice but to campaign to throw the whole thing out and we end up polarised.
Labor especially is making a grave political miscalculation here. It is supposed to be the party of the Left, the ideological champion of the poor and marginalised classes of society. Yet this unmitigated and unmanaged open borders dogma is the precise opposite. It promotes a rabid class war on wage earners, denudes lower classes of affordable houses, degrades the assets of the commons and dramatically favours the owners of capital in situ in land and chosen business sectors such as property, retail and banking.
If it wants to mount an effective defense of globalisation, as it should, then Labor needs to do much more than this. It needs an entire raft of policies to address the fallout:
a comprehensive housing affordability platform. Proposed negative gearing reforms are excellent but not enough. There ought to be properly policed foreign buyer bans for existing property and a slowing of the migrant intake to allow supply to catch up;
comprehensive visa reform is vital to stabilising wages. It's obvious that entire business lines, businesses and business sectors in the economy today exploit cheap foreign labour to undermine wages;
infrastructure investment needs to be boosted most certainly but it must also be acknowledged that Australia's broken political economy is simply incapable of delivering it in a timely and productivity-enhancing fashion so, again, migration should be slowed to make it manageable.
None of this should be taken as an argument against globlisation. I support it. It is a public good. But if you want it to last then stop hypocritically ramming it down the throats of the people who you are supposed to represent and whose standards of living are getting killed by it.
They will abandon you for the first nutter that comes along that resonates with their needs.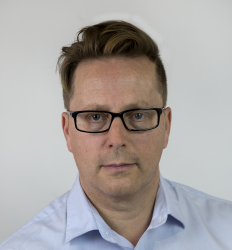 Latest posts by David Llewellyn-Smith
(see all)