As the Coalition hearts coal today, the US National Renewable Energy Lab (NREL) has released staggering new cost profiles for US utility scale solar: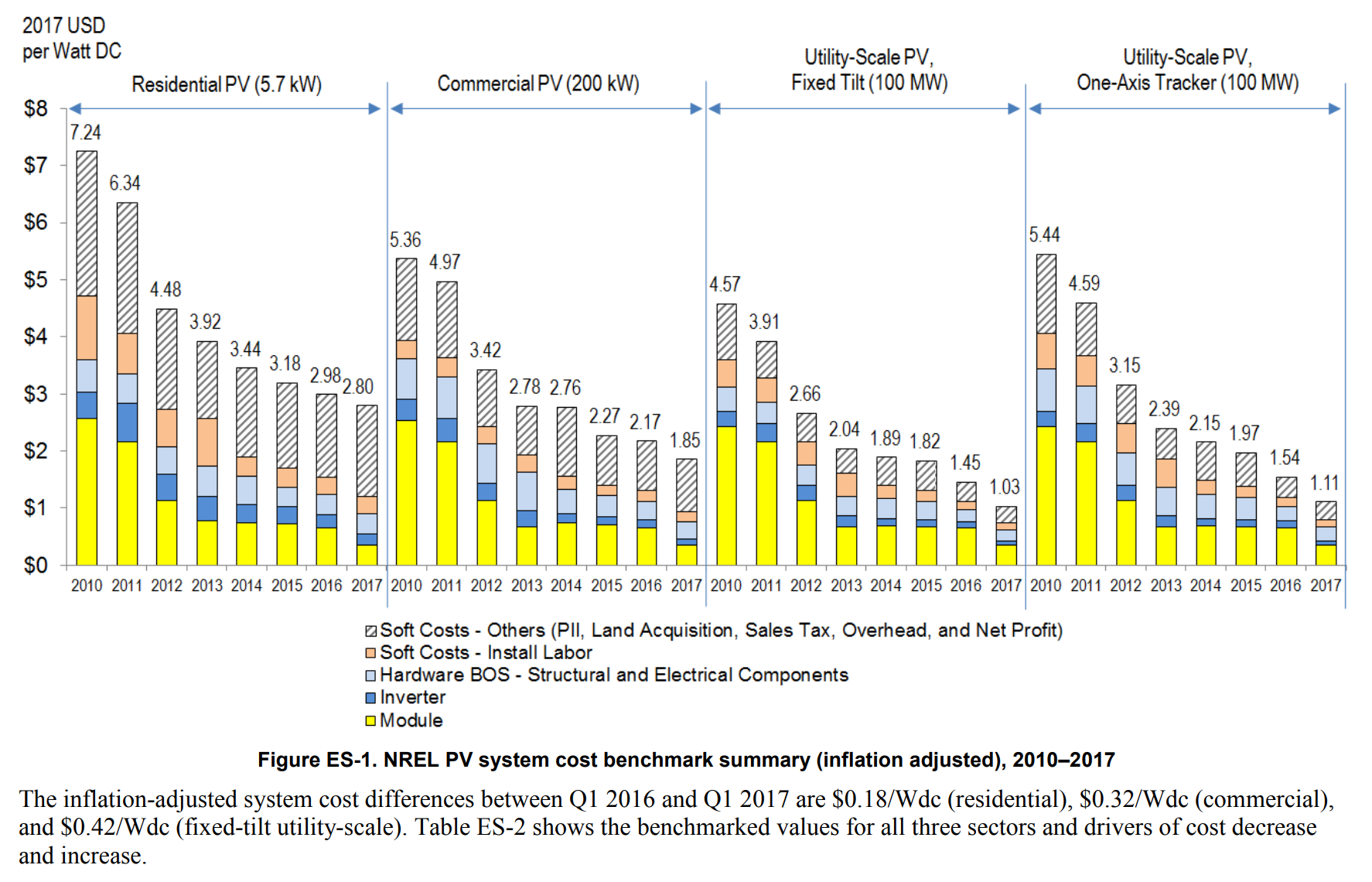 Solar PV capex cost cratered 29% year on year to a levelised cost of electricity of $0.43kWh. This is way faster than we have previously estimated was possible: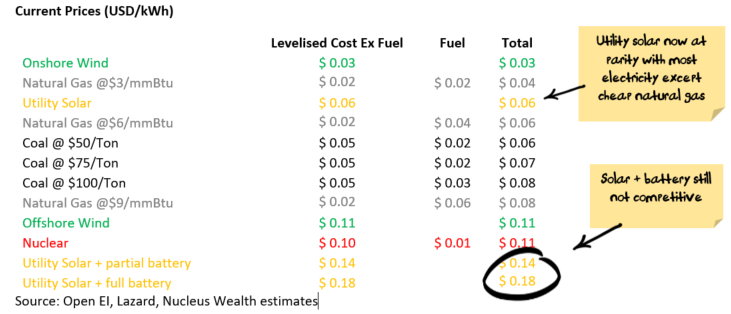 Utility solar + full battery is now $0.16kWh. There's still some scope for utility PV costs to fall further but the big price drops ahead are in batteries. We remain of the view that with the mad dash in technological advancements underway that battery costs will continue to plunge. At -20% per annum the killer app of solar + battery, which is base load power, will be cheaper than coal a year before Liddell coal power station shuts in 2022: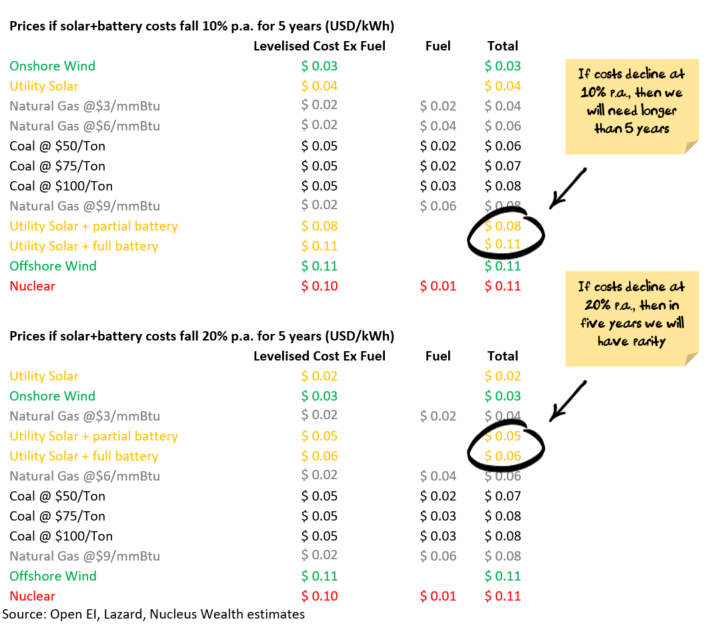 And, as we see today, prices of solar + battery are falling much faster that -20% per annum.
Our best guess is that for the countries with the best solar resources (that is, Straya), coal power will be obsolete some time around 2021.
Unless some imbecile subsidises it.