DXY fell Friday night: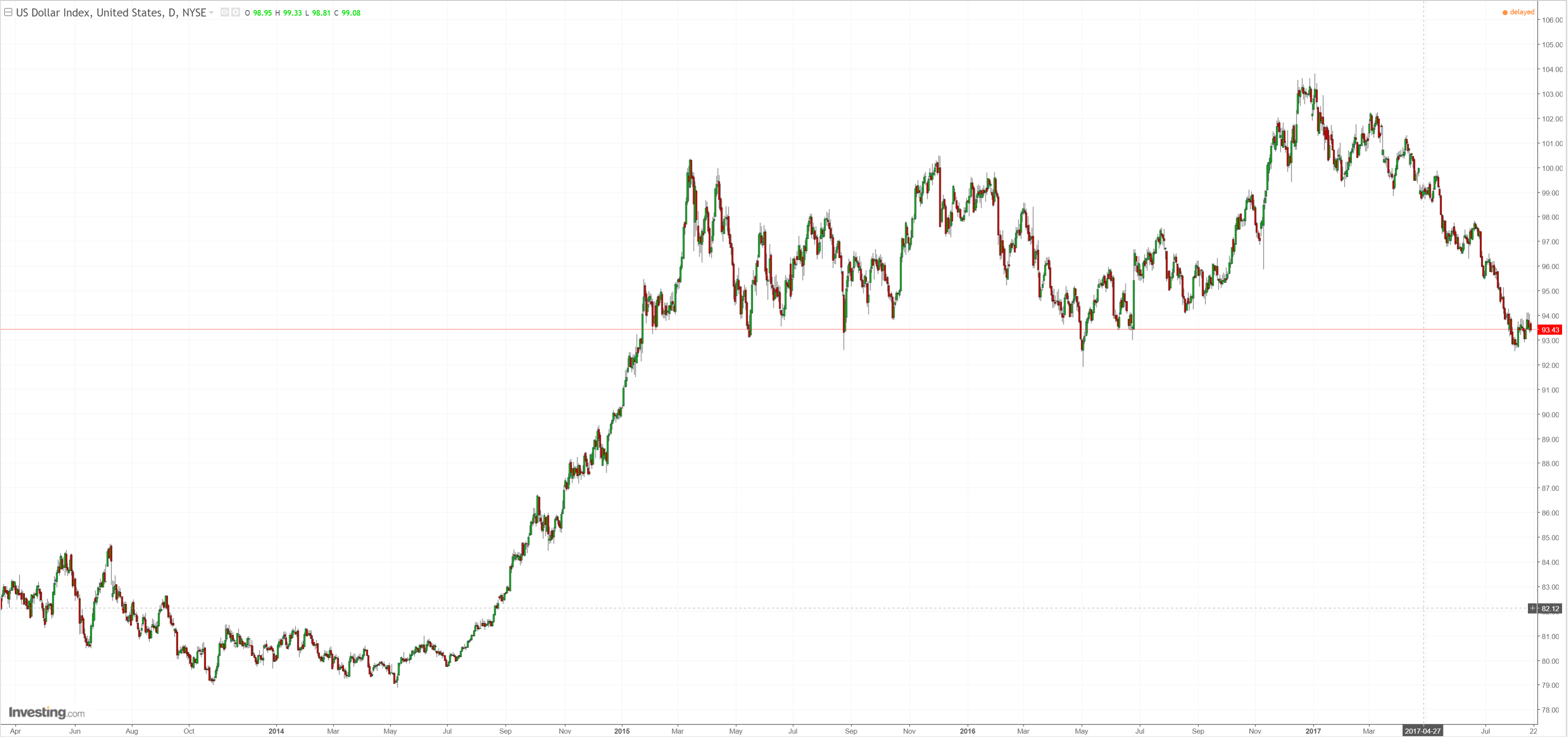 AUD was up against DMs: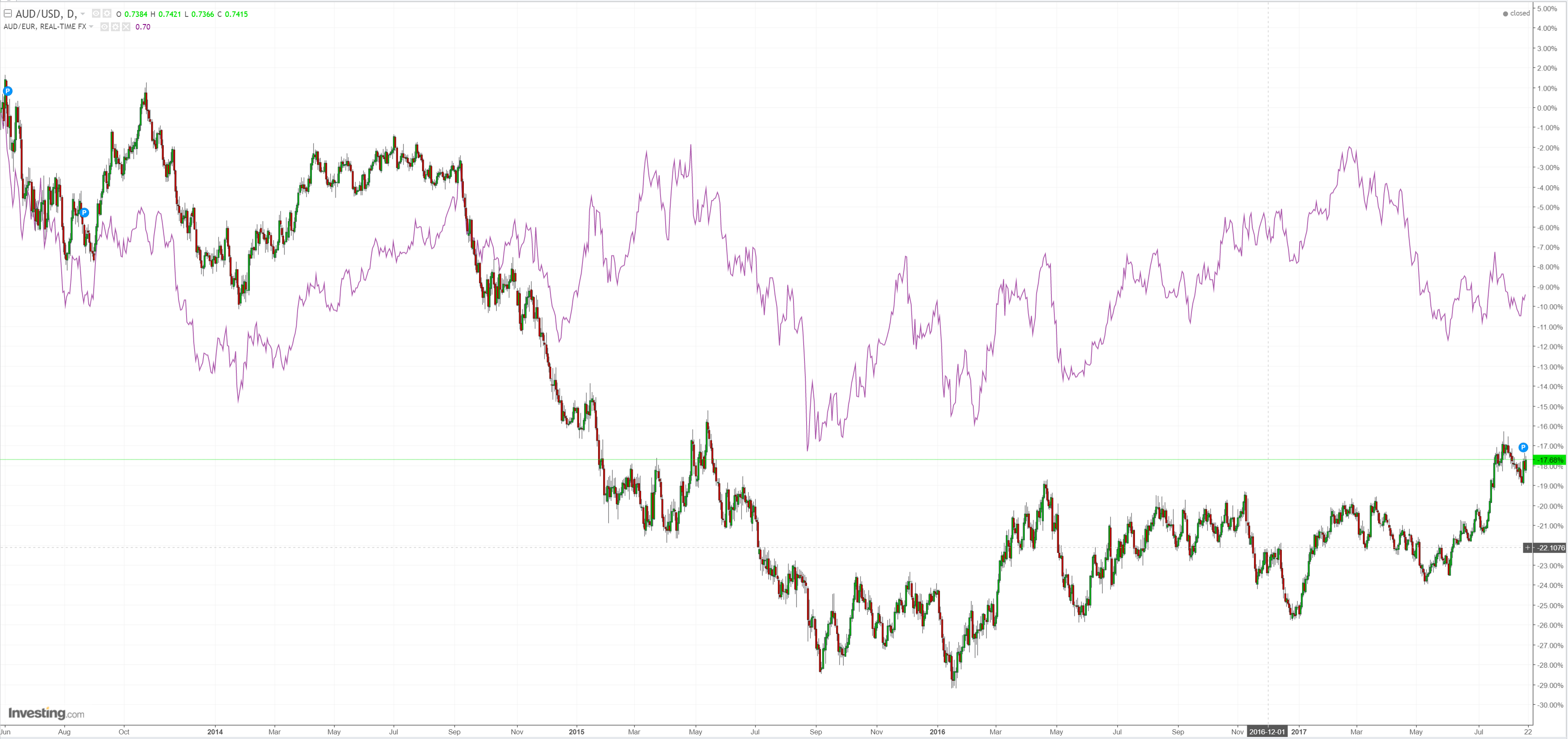 But down against EMs: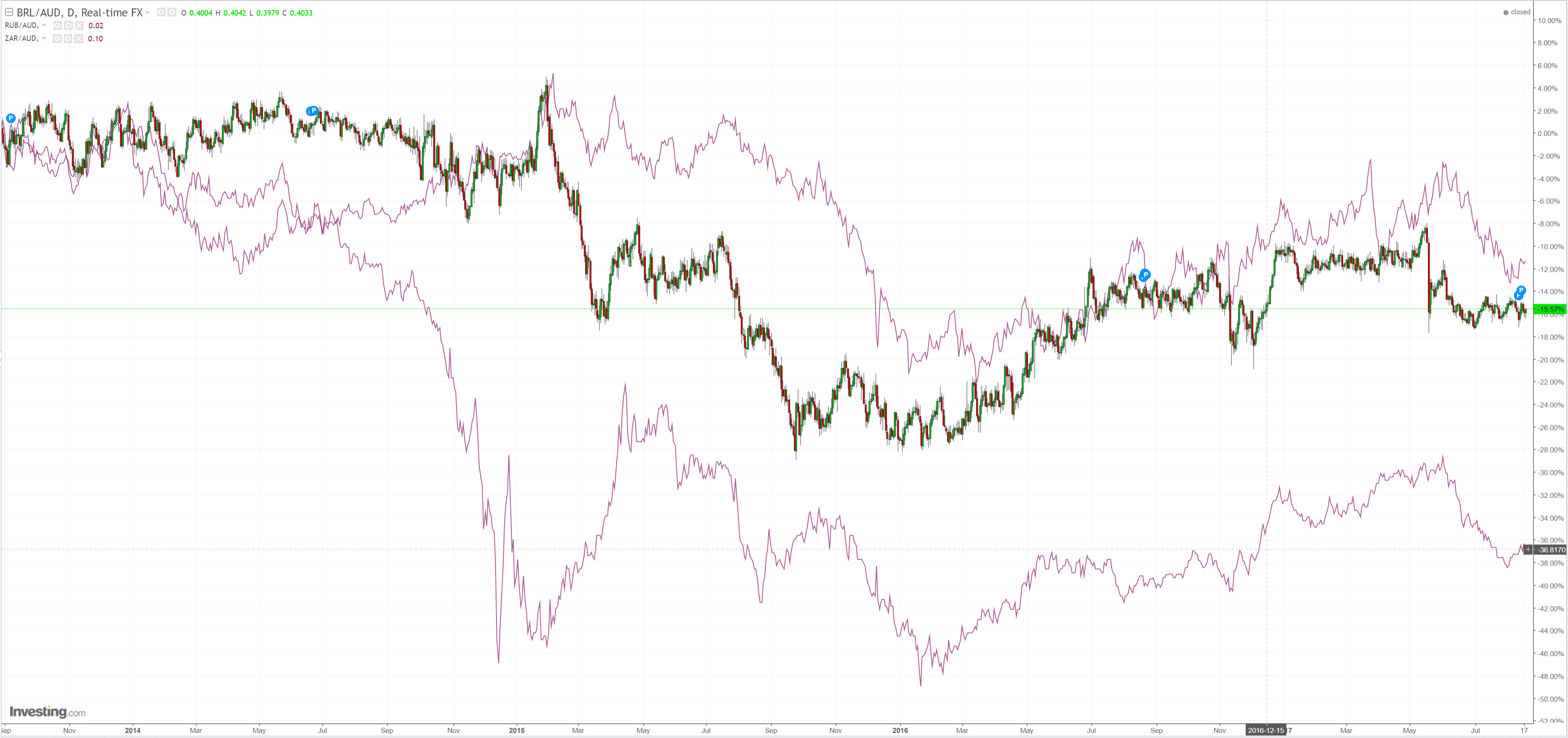 Gold was up a bit: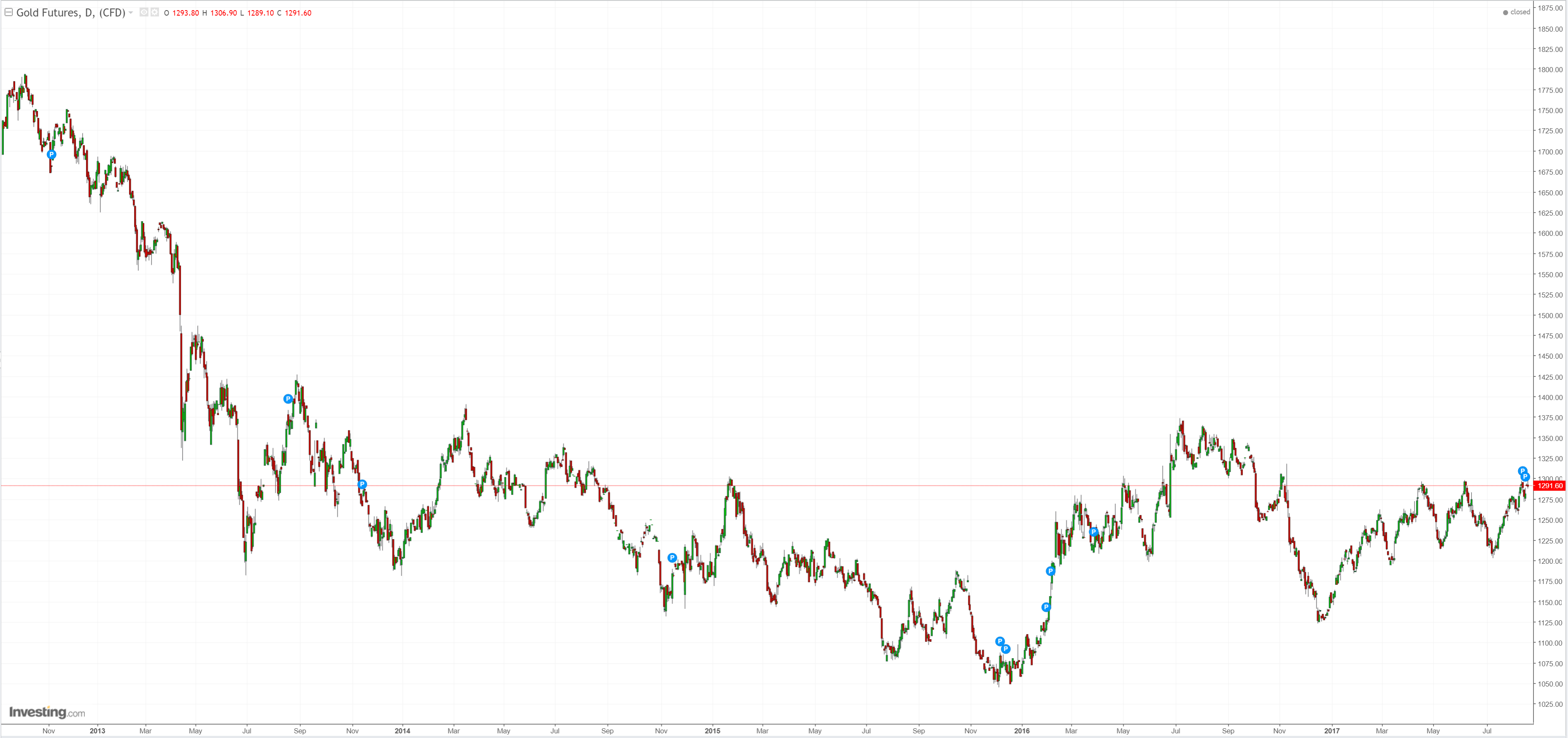 Brent roared as the US rig count fell: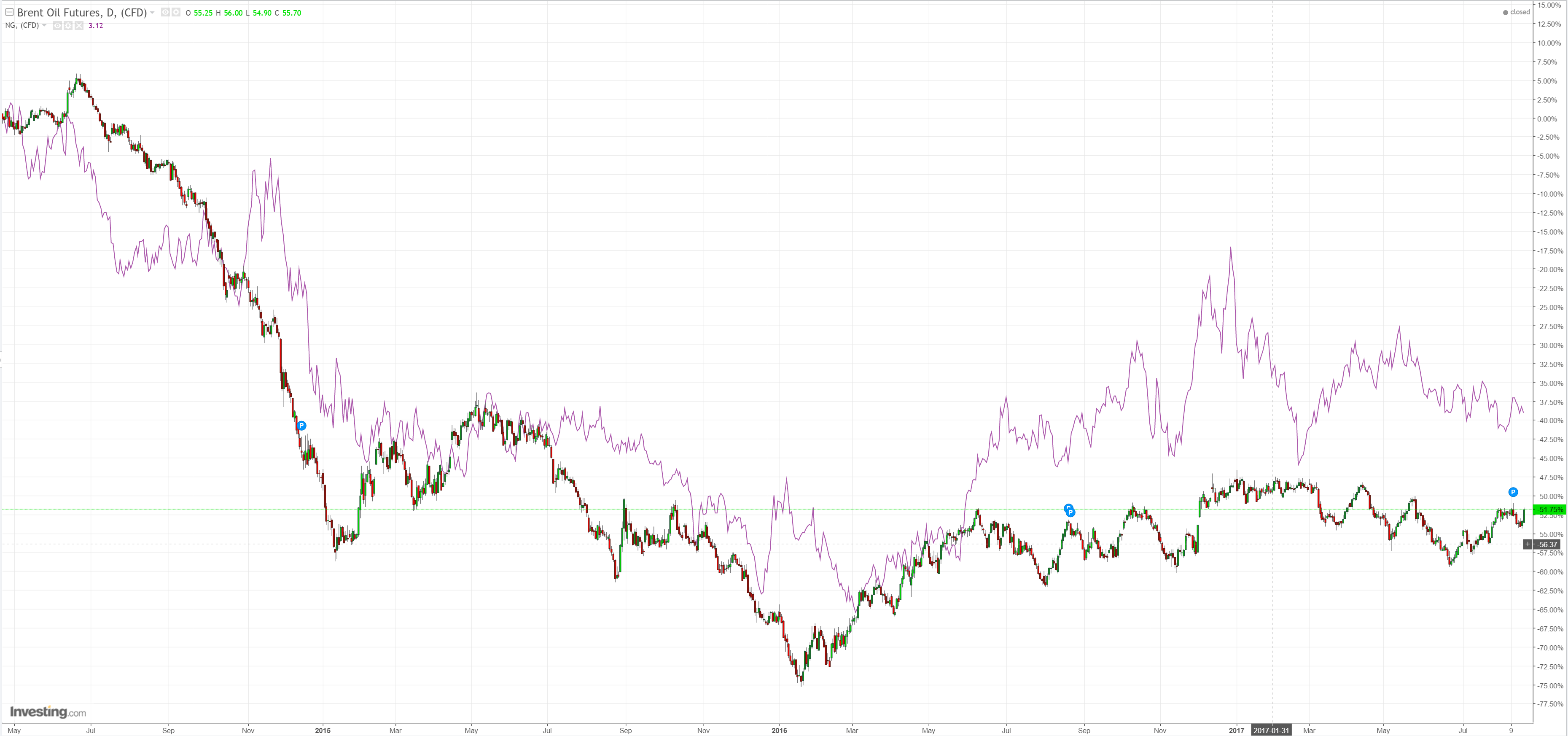 Base metals were mixed: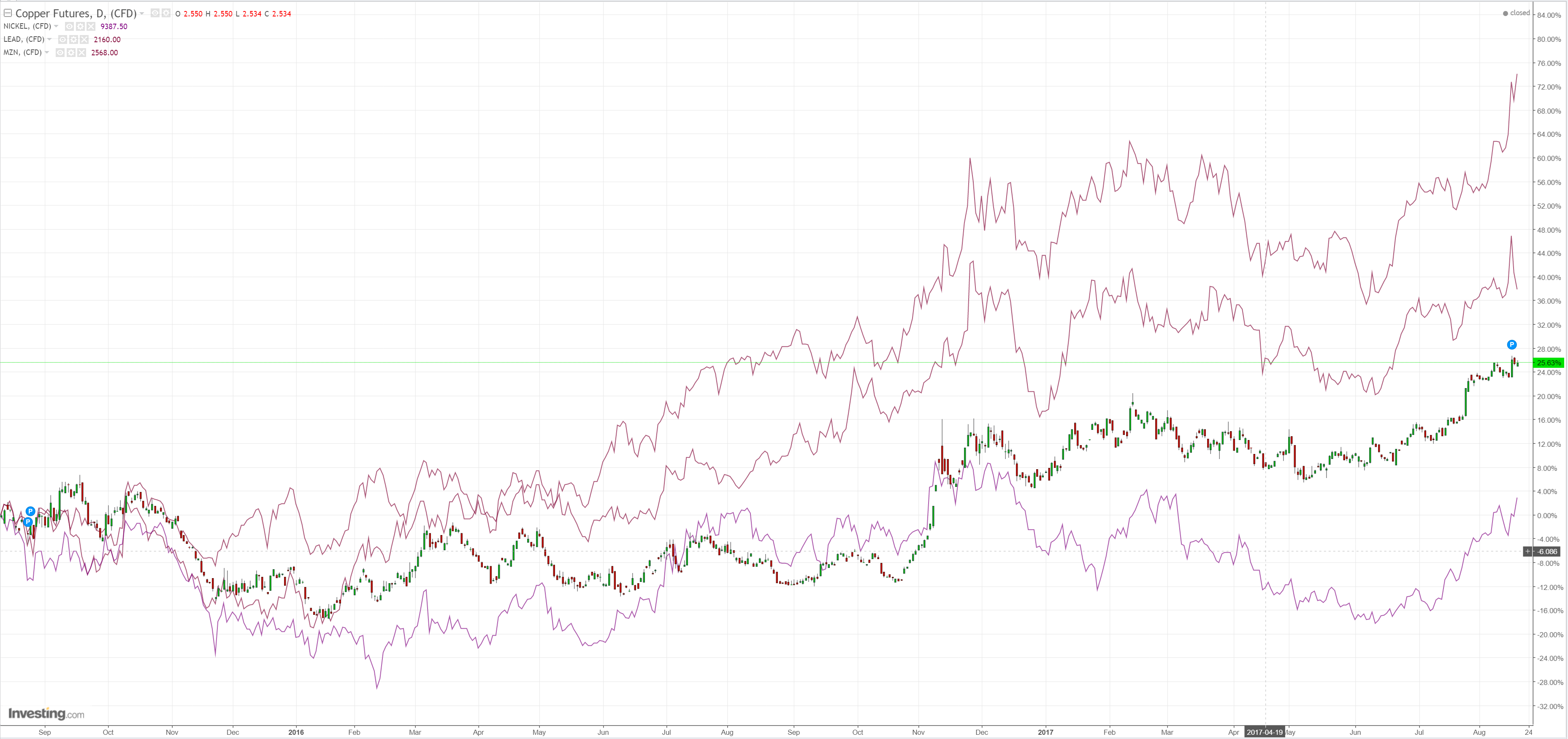 EM stocks firmed: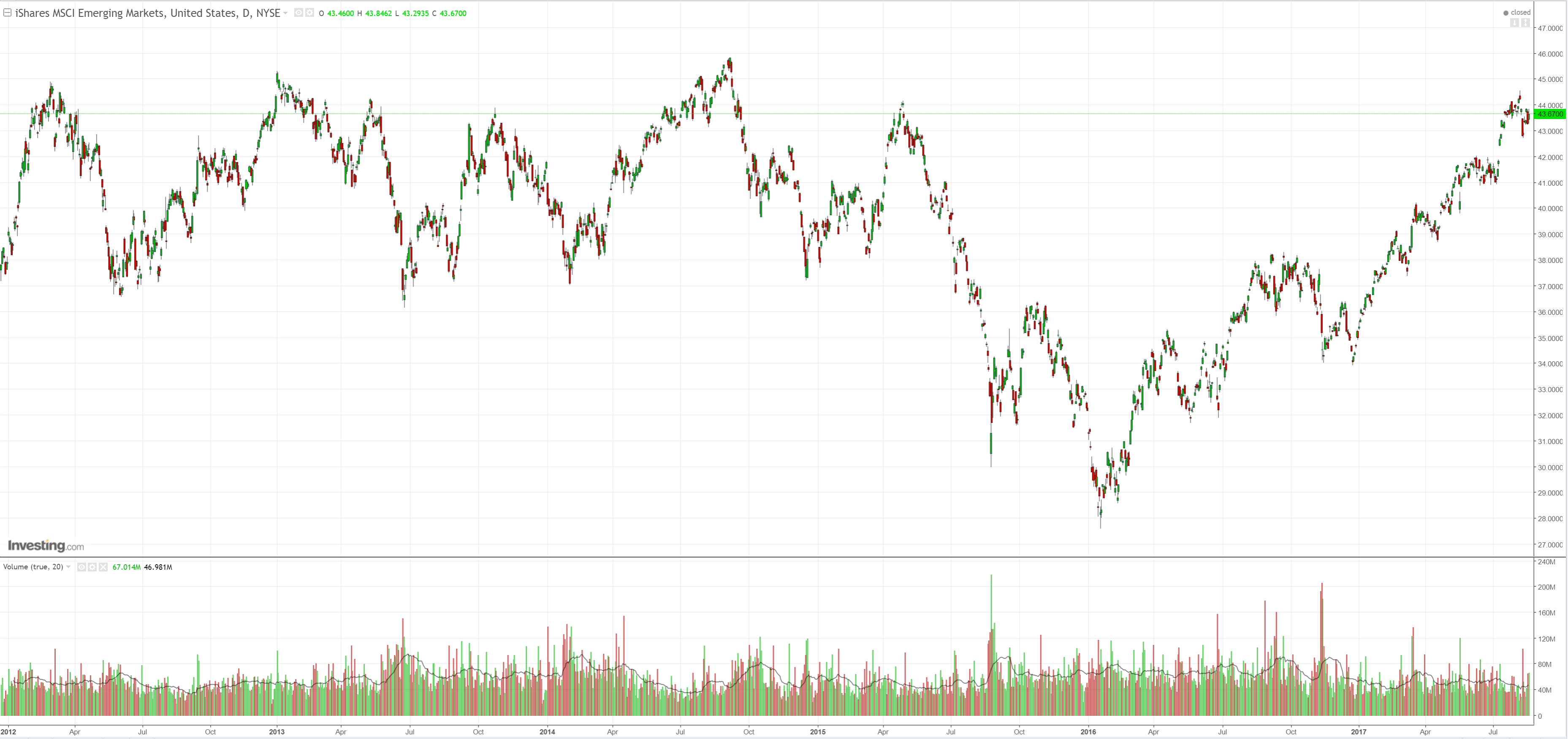 High yield was mixed: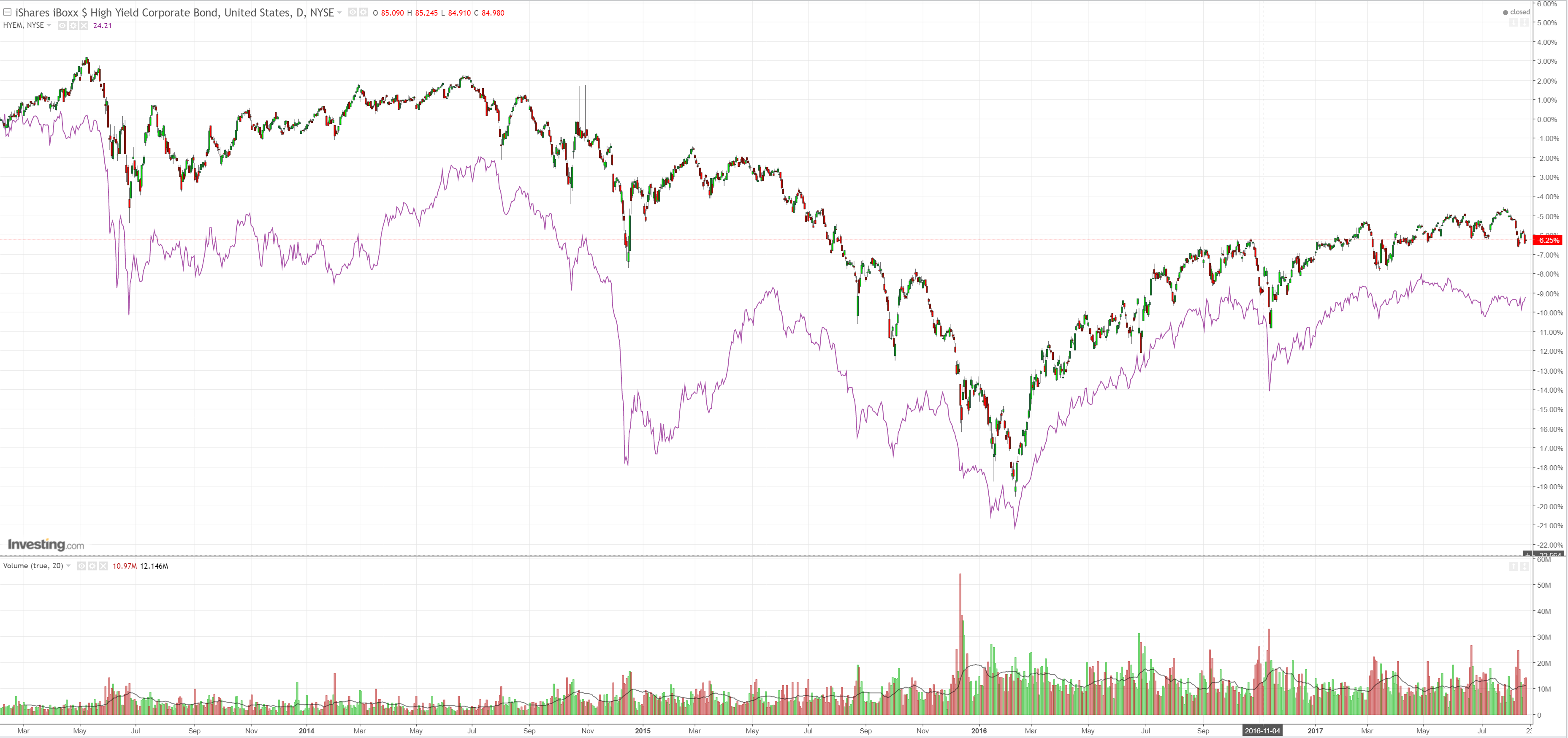 Big miners stable: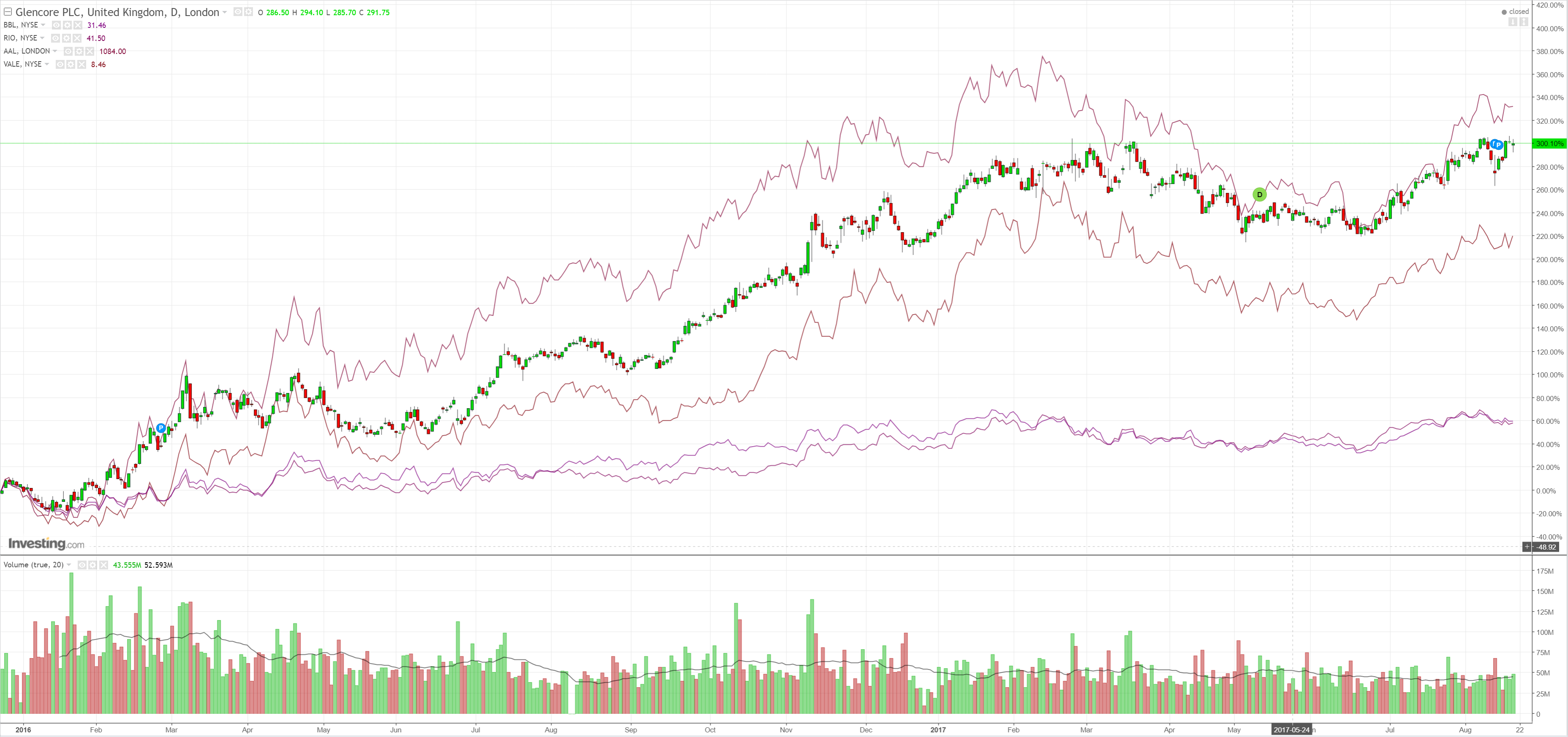 US yield edged up: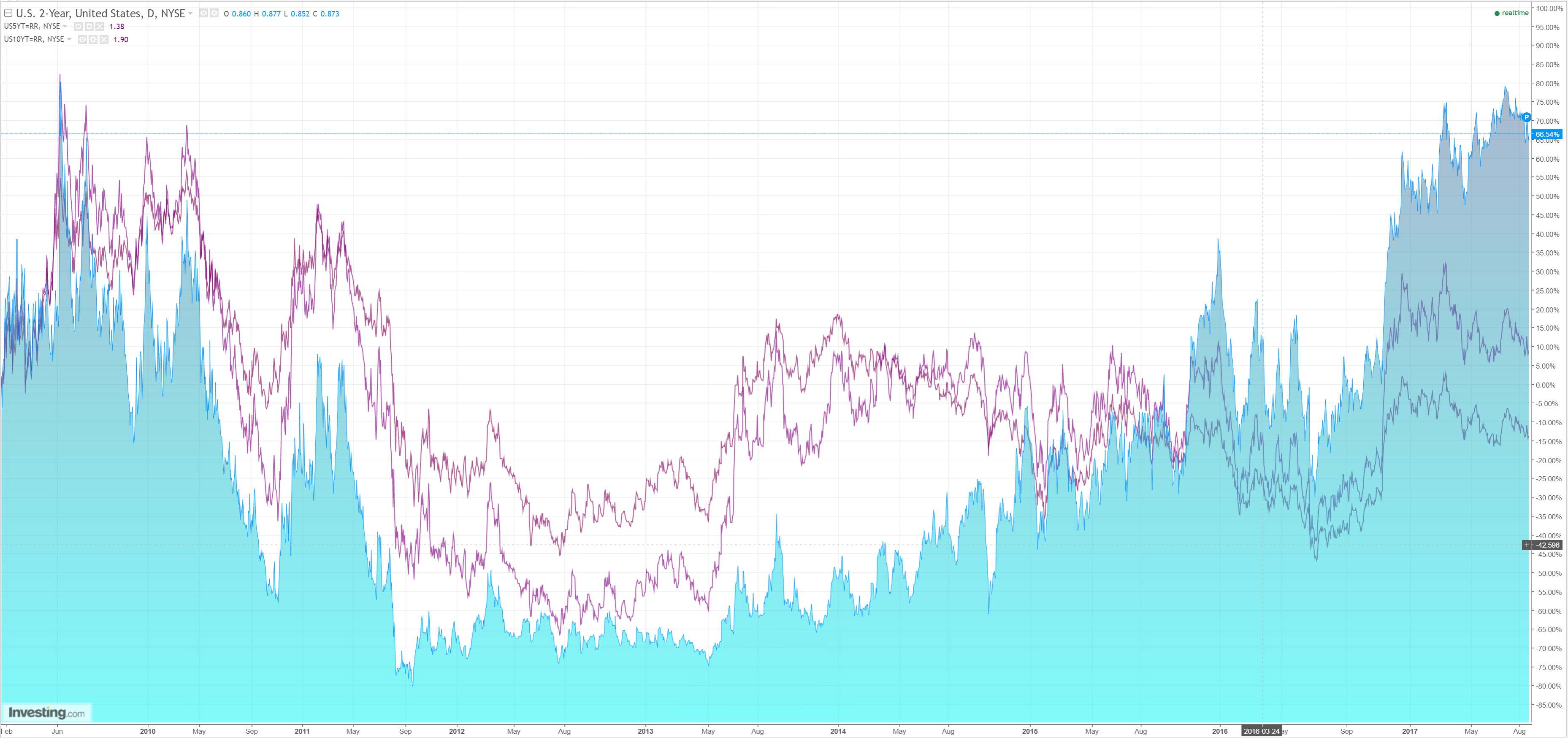 Not European: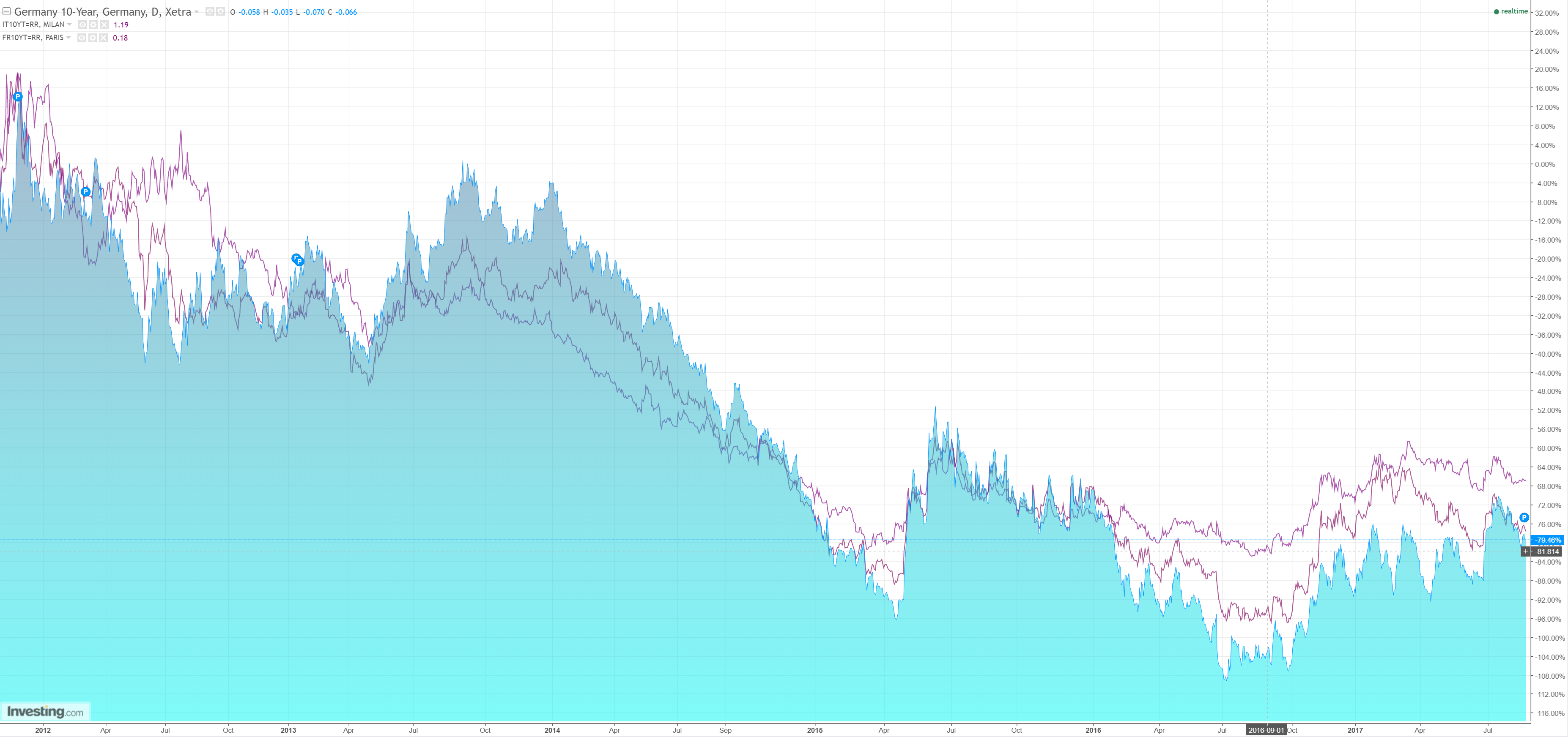 Stocks edged down: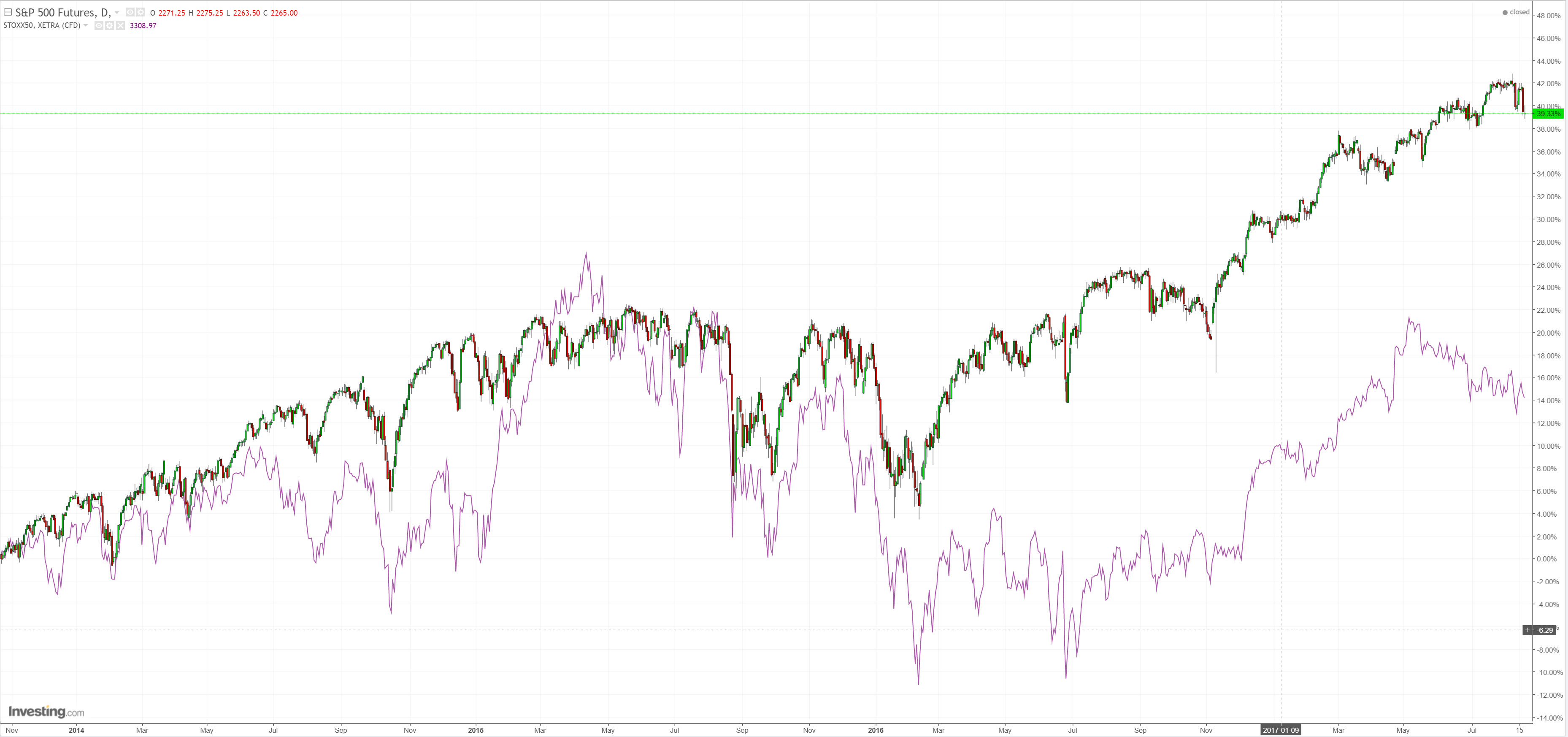 The White House conflict is over and the reformers have defeated the nationalists:
Stephen K. Bannon, the embattled chief strategist who helped President Trump win the 2016 election by embracing their shared nationalist impulses, departed the White House on Friday after a turbulent tenure shaping the fiery populism of the president's first seven months in office.

Mr. Bannon's exit, the latest in a string of high-profile West Wing shake-ups, came as Mr. Trump is under fire for saying that "both sides" were to blame for last week's deadly violence in Charlottesville, Va. Critics accused the president of channeling Mr. Bannon when he equated white supremacists and neo-Nazis with the left-wing protesters who opposed them.

…His removal is a victory for Mr. Kelly, a retired Marine Corps general whose mission is to impose discipline on White House personnel. A caustic presence in a chaotic West Wing, Mr. Bannon frequently clashed with other aides as they fought over trade, the war in Afghanistan, taxes, immigration and the role of government.
The president has struggled to overcome the dysfunction that has plagued his administration. Bitter feuds among aides were frequently showcased on cable news and in the pages of newspapers. Mr. Bannon was among those suspected of repeatedly leaking the details of internal White House debates.

Mr. Trump's first year has been plagued by departures, including Anthony Scaramucci and Michael Dubke, both of whom served as communications director; Michael T. Flynn, the president's first national security adviser; Sean Spicer, the press secretary; and Reince Priebus, who was chief of staff before Mr. Kelly.

The sense of chaos continued on Friday as Carl Icahn, a billionaire investor who was advising Mr. Trump on regulatory issues, announced he was stepping down from that role. And A.R. Bernard, a pastor on the president's Evangelical Advisory Board, quit, citing a "deepening conflict in values between myself and the administration."
Clearly Bannon is the fall guy for Trump's neo-Nazi debacle. His influence will wane and how much? Also from NYT:
In his West Wing office, Stephen K. Bannon kept a chart listing trade actions — on China, steel and autos — that the Trump White House planned to roll out, week by week, through the fall. Now that Mr. Bannon, the president's chief strategist, has been pushed out, the question is whether his agenda will be erased along with him.

It is not just trade: Mr. Bannon has had a strong voice on issues from climate change and China to immigration and the war in Afghanistan. He has been an unyielding advocate for a visceral brand of nationalism, and though he lost as often as he won in policy debates, his departure could tip the balance on some fiercely contested issues toward a more mainstream approach, even if the core tenets of his philosophy survive.

Mr. Bannon's dorm-like office functioned as a sort of command center for the administration's nationalist wing. He met there with a coterie of mostly young, like-minded colleagues, planning strategy and plotting against foes, from Lt. Gen. H.R. McMaster, the national security adviser, to Gary D. Cohn, the director of the National Economic Council.

Some of Mr. Bannon's protégés have already been sidelined while others may depart soon, people in the White House said. He will no longer have access to briefing papers or sit in meetings, like a regular Tuesday morning session in the Roosevelt Room where he sparred with Mr. Cohn and other officials over the timing of trade moves against China.

Still, there are reasons to believe Mr. Bannon's core world view will outlast him. On Friday, the United States announced it would open an investigation into China's alleged theft of technology from American companies. The decision, only days after Mr. Trump formally asked his trade representative to look into the issue, suggested the United States would continue to pursue a hard economic line against China, even without Mr. Bannon.
On immigration, Mr. Trump listens to another adviser, Stephen Miller, who pushed the administration's travel ban on Muslims. Mr. Miller has strengthened his position in the West Wing, in part by building a rapport over 18 months with Mr. Trump's son-in-law, Jared Kushner. Mr. Miller, who has been seen by some as a member of the Bannon camp, chafes at suggestions that he is a creation of Mr. Bannon.

"Trump and Bannon share similar views on these issues," said Chris Ruddy, a longtime friend of Mr. Trump who said he advised both the president and Mr. Bannon to part ways. "The big difference is that Donald Trump is much more practical and pragmatic than Steve."

Even if Mr. Bannon had hung on to his job, it is clear his bomb-throwing style was not going to work well in a West Wing under the control of Mr. Trump's new chief of staff, John F. Kelly. Mr. Kelly, a retired Marine Corps general, has moved to tighten discipline and access to the president, cracking down on a culture where aides often loitered around the Oval Office without appointments, interrupting scheduled meetings to bend Mr. Trump's ear on their pet issues.

Mr. Kelly, officials said, has particular disdain for people sounding off on sensitive national security issues without background or expertise, as Mr. Bannon did when he told a liberal publication, the American Prospect, that the United States had no military option against North Korea.
Trump remains a thoroughly Jacksonian President even if his team is now equally Wilsonian. How that mix plays out in policy is anybody's guess but the realities on the ground may now have a greater say in determining outcomes even as "America First" attempts to withdraw.
For markets, Bannon's exit is both reassuring and unsettling. On the one hand it is a clear victory for Team Cohn and its tax cut agenda. But it is also more chaos and staff turnover, so it's not exactly stable is it? Then there's the simple reality that an offensive buffoon is still the top dog and seems unable to stick to any kind script.
If Trump can be contained for a few weeks and calm return then markets ought to benefit from the shake-up over time. But that's a big "if"! Several key issues are pressing down, via Morgan Stanley:
One-Sided Political Risk

We remain constructive. But political risk is rising on our list of concerns, after a limited (negative) impact so far this year. In both the US and UK this risk looks one-sided and negatively skewed over the next month, with the best case being that it may not matter. We'd stress that this is before considering any effect on confidence or policy after a growing number of CEOs and business leaders moved this week to publicly rebuke and distance themselves from the US administration.

In a few weeks' time, politicians will come back from their summer holidays to face serious challenges. In the UK, there will be increased scrutiny of the progress (or lack of) in Brexit negotiations. In the US, it's the need to pass a budget and increase America's borrowing authority so the world's largest economy can pay its bills. The stakes are high; without the ability to issue new debt, our economists expect that the US Treasury's dwindling cash reserves could be exhausted by mid-October.

Simple, one might say. For the UK, negotiations are still in their early stages. For the US, leaders from both parties have stated that they're committed to raising the debt ceiling. Yet, both of these scenarios face the challenge of 'campaigning versus governing'. We think this can matter for markets.

Let's start with the UK. The idea of 'Brexit' was always loosely defined during the referendum campaign. But now that it's official policy, a choice needs to be made between 'soft' versions that still encourage trade and 'hard' versions that curtail immigration sharply. Picking one will invariably disappoint some supporters, while those originally opposed to Brexit will likely remain so.

There is little margin for error: the government's majority is slim, and our economists think the effective deadline for reaching a deal may be as early as October 2018 (considering the time needed for ratification by various EU member states). Having been bullish on GBP earlier this year, our FX strategists would now be sellers, expecting increased press attention on these challenges to impact sentiment. They like being short GBPSEK and GBPEUR.

In the US, Congress will return Labor Day to face what my colleague Michael Zezas calls a "three-headed policy monster": Raising the debt ceiling, passing a budget and embarking on tax reform. None are easy, but we see the debt ceiling as the most immediate test.

You may not have realised it, but the US Treasury hit its borrowing limit in March, is unable to issue new net debt, and has been operating by running down its cash balance. Our economists estimate that those reserves will be exhausted by mid-October. Since one doesn't want to cut this too close, this 'debt ceiling' needs to be raised by the end of September.

That won't be easy. A subset of Republicans in the House want to make additional borrowing conditional on spending cuts (an issue they've campaigned on). That could be a non-starter for the Senate, where bipartisan support will be needed to reach the 60 votes that this increase needs. The fractious nature of the health care debate likely hasn't helped the level of trust between the Houses of Congress and the parties within them. And the ability of the White House to whip key votes could be impaired by low approval ratings and the continued fallout from comments related to last weekend's tragic events in Charlottesville, VA.

The most likely outcome is that, after some tension, the debt ceiling gets raised. But we don't think it will be easy, or smooth, and it may require some form of market pressure to get different sides to fall in line. I've spoken to investors who are comforted by FOMC transcripts from 2011 that discussed prioritisation of debt payments in order to avoid default. I am not. First, I worry that this reduces the urgency of what remains a serious issue. Second, this prioritisation would require delaying payments to programmes like Social Security and Medicare, with real human and economic cost. And third, while the mechanics of this prioritisation may work, it is untested in a live environment.

There's one more wrinkle: in the good scenario where the debt ceiling is increased, the Treasury will need to issue a lot of paper to claw back the cash balance that's been drained during this process. Our US economists think that this could involve US$300-375 billion of T-Bill issuance in 4Q, a level with very limited historical precedent.

For investors, our interest rate strategists think that this should make it attractive to position for narrower 2-year swap spreads. If the debt ceiling is resolved, this flood of issuance could lead 2-year notes to underperform the swap. If it isn't, the same result may be possible if investors temporarily avoid short-dated Treasury securities.

The idea that America's creditworthiness is beyond reproach is, without exaggeration, the cornerstone of the global fixed income market. We hope that politicians appreciate the seriousness of this issue and put politics aside to resolve it. History is watching.
If the Republican clean sweep can't even raise the debt ceiling then what hope tax reform?