People in glass houses shouldn't throw stones, so are we going to let Graham Hand toss a few rocks for us at of one of the larger players in the online superannuation space, Spaceship:
Spaceship recently said it had almost reached $100 million under management, an incredible amount for a startup. On 1 June 2017, The Australian Financial Review reported that the value of Spaceship based on a $19.5 million issue of convertible notes was $70 million, backed by a who's who of local and international venture capitalists. Over 20,000 people have registered with them.

At the risk of being the old fart rather than a blast from a rocket ship, this baby boomer's analysis of Spaceship will be as objective and dispassionate as possible. But passion, enthusiasm and marketing are at Spaceship's core, and it is difficult not to have personal biases.
Obviously as the recently opened MacroBusiness Fund is another quasi competitor in the online investment space, I have been following some of the others with interest.
Graham hits numerous nails on the head here. Spaceship is a interesting tilt at the tasty pile of money currently sitting with disinterested and disengaged Gen Y superannuates. Spend the money, get the attention, close the sale (through a blind roll over, disregarding any benefits lost or increase in fees) and move on. Behind the perfume of modernity and clever targeted social media marketing, there is the distinct odor of 90's styled transactional 'financial planning' with high gloss sales tactics, big promises and little substance.
Transparency of investments, cost (both of the investment management and the platform chosen) and proper long term asset allocations coupled with stock selection were the primary considerations when we put together the MacroBusiness Fund. Perhaps we should have just cobbled together a bucket shop and chased VC millions instead? Let's just say I'm happier with our solution.
Graham sums it up nicely:
In my view, the current offer is not strong enough to match the competition. It is expensive, and despite the impressive design backgrounds of their staff, the sign-up process and communications are not engaging or exciting. There are unexpected shortcomings. They are not transparent about their investments, refusing to reveal in which index funds and ETFs they invest. It is hard to believe there is no online report of transactions, fees charged or unit prices.
Tim Fuller is Head of Operations at the Macrobusiness Fund, which is powered by Nucleus Wealth.

The information on this blog contains general information and does not take into account your personal objectives, financial situation or needs. Tim Fuller is an authorised representative of Nucleus Wealth Management, a Corporate Authorised Representative of Integrity Private Wealth Pty Ltd, AFSL 436298.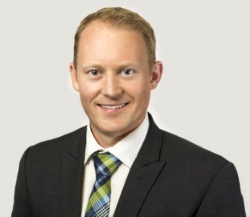 Latest posts by Tim Fuller
(see all)